Paul Greengrass: 'Conflict and drama shape my world'
After hard-hitting films about Iraq and 9/11, the Bourne director turns his unflinching eye on piracy, the new frontier for organised crime. Kunal Dutta meets Paul Greengrass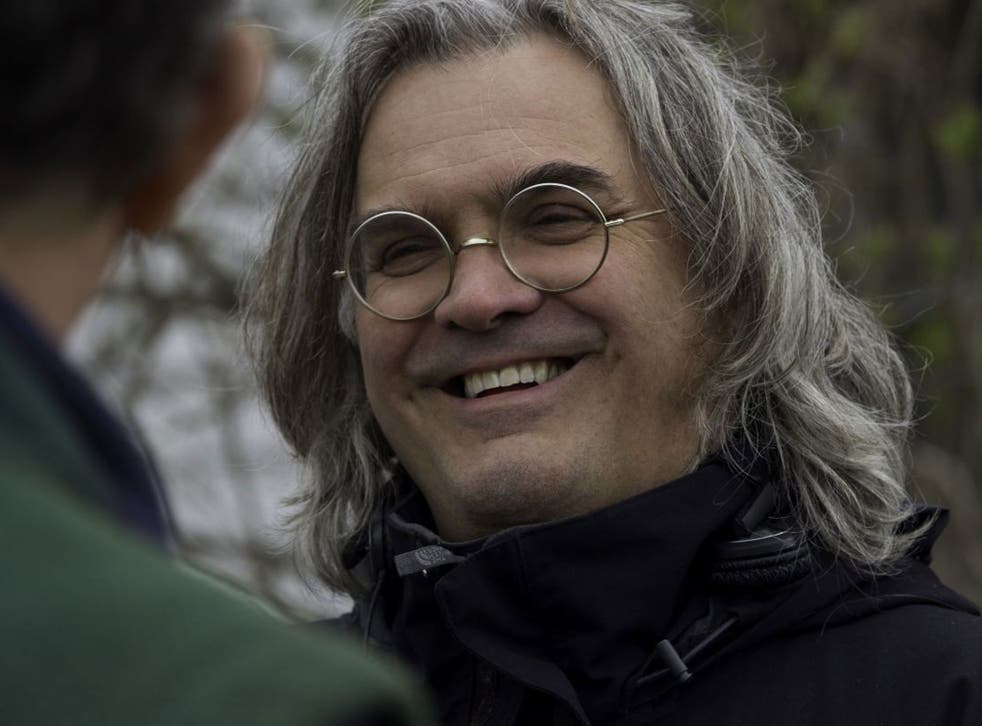 He is the British brains behind the all-action hero. His two Bourne films reinvigorated the entire genre. In United 93 he forced us to rethink our perceptions of the 9/11 hijackers. Now Paul Greengrass is set to challenge our assumptions of piracy.
Gone are the clichés of Jack Sparrow and shoulder-perching parrots. In their place are visceral, sometimes heartbreaking depictions of war-torn Somalia and bereft fishermen, cut adrift in a failed state and coerced into a life of crime. When Captain Phillips hits cinema this Friday, it will come with added punch after the investigation into the botched US raid in Somalia and the Russian detention of 30 Greenpeace activists, who being held on charges of piracy.
But first, a quick word on Ed Miliband. The pair worked together in television in the 1990s and have stayed in touch. Miliband reportedly asked him for tips before last month's conference speech. Whatever role the 58-year-old director played, it seems to have had an effect. Miliband, critics say, appears more human and convincing. Greengrass looks horrified. "Oh, for God's sake, of course I didn't," he says, folding his arms and slouching on his chair. "He is just a friend and he has all sorts of political advisers to do that. I'm just a pal, and occasionally he'll ask my advice as anyone would ask a friend. And if he asks me, I'll say what I think." Such as what a leader in waiting should do with their hands and how to convey personality, I suggest? "You're on the wrong track here. Move on."
So we do. On the fifth floor of Claridge's in London, where his physical presence makes the room look small, Greengrass has a larger-than-life presence – broad-shouldered, dressed casually in denim. Years before Hollywood came calling on the strength of his Bloody Sunday film about the 1972 Northern Ireland shootings, Greengrass co-wrote Spycatcher. The controversial memoirs, based on the insights of former intelligence officer Peter Wright, caused a protracted battle with the Thatcher government which tried to prevent its publication and even to confiscate his earnings.
There seem to be clear parallels between then and now, in the light of last week's speech by the incoming head of MI5, Andrew Parker, who said Edward Snowden's NSA leaks have given terrorists "the gift to evade us and strike at will". Is this a modern Spycatcher moment? Possibly, Greengrass says. "There were tremendous tensions in the 1970s and 1980s because the boundaries had been drawn 20 or 30 years before. People were simply not prepared to have no knowledge of what was done in their name and these organisations be unaccountable. Today it is different. The problem is not outdated government. It's that technology has moved beyond the capacity of the state, press and citizenry to agree where those legitimate boundaries should lie. That's the problem: exponential technological change. It's become a profound issue."
His latest film comes as the number of piracy attacks has actually fallen in the face of tougher measures such as weapons on merchant ships. He insists his interest was sparked by something deeper and more timeless: crime and its consequences. "Organised crime always been around," he says. "In the 1920s and 1930s, it would be in our big cities where trade was. In the 19th century, it was the railroads, because that was carrying the wealth. In the 18th century, it was the stagecoaches. Today, it is the international shipping lanes.
"This gives you the opportunity to tell a story that's got the rub between those two elements: crime and its consequences, and the layers of contradictory and ambiguous meanings that lie in the world that's given rise to the crime. That's what the film tries to do."
It helps that it has a show-stealing performance from Tom Hanks, who plays real-life captain Richard Phillips. Phillips commanded the Maersk Alabama, a US-flagged vessel sailing from Oman to Mombasa in 2009, when it was boarded by four Somali pirates who then took the captain hostage on the boat's lifeboat before its dramatic rescue by the US navy. The other stand-out performance is by first-time actor Barkhad Abdi who plays Somalian captain Muse. The interplay between the two makes it difficult to side with either, leading to a tense cinematic denouement.
The film bears the trademark journalistic style that Greengrass has stamped all over Hollywood in the decade he has been there. The Bourne Supremacy, United 93 and Green Zone, about the search for chemical weapons in the run-up to the Iraq war are all high-octane, edge-of-seat thrillers with clear political messages. According to Greengrass: "Film-making is about having a point of view. And that needs to be something authentic to you. If you can find the stories or characters that enable you to express what is truly inside you, then you can try to shape the film according to that."
For Greengrass, the realisation he might have calling for it came early. His father took him to see Doctor Zhivago at the age of 10. "We didn't go to any ordinary cinema. We went to the Empire in Leicester Square. I can still distinctly remember the scene where the march is attacked by the Cossacks. Zhivago's on a balcony, watching. The Cossacks charge and you see the hooves, the flashing swords and hear the thunder of the horses and the screaming crowds running and Zhivago watching. You sort of knew in that moment, without a shadow of doubt, that Zhivago's destiny is going to be dictated by these colossal forces being played out on the street below."
The effect of the scene, he says, is "mainlined into my cortex". "It must have reflected my sense of how the world was: a place of conflict, drama and a sense of large forces shaping individual destinies. And I think that is, for whatever reason, how I view the world. It informs my film-making." As a result, he says he could never shoot a screenplay, and snorts at the idea of a comedy or theatre production. "I don't want to feel what I'm creating on film has an outcome that is preordained. I don't think of the world as a place with a divinity that shapes our end. What you try to do with film is create, as far as you possibly can, an unfolding present – a theatre in which an outcome happens and is tested.
"That's how I view the outside world. And that's what's always interested me in life. It's what I've always made films about."
In the future, a film on the Snowden leaks, perhaps? He insists not. "I don't think that would really interest me. I'm interested in reading about it, as everyone is."
A gangster movie is under discussion but, judging by his tired demeanour, some rest and time in Oxfordshire with his wife, Joanna, a television agent, and his three children are needed.
"In the end, you always find the stories and films that only you can make. You know them when you see them. That's when you invariably look back and think, 'Look at all the time I wasted on those other five other things that in retrospect, I was never going to do. I would have been better off lying in bed for six months.'"
For now, though, as he looks palpably exhausted with a sure-fire Oscar contender under his belt, a brief stint in bed might not be such a bad idea.
Curriculum vitae
1955 Born in Cheam, Surrey. His mother was a teacher and his father a river pilot and merchant seaman. Educated at Sevenoaks School and Cambridge University.
1980 Starts at ITV current affairs programme World in Action; his investigation of timber-framed house construction has been cited as preventing its widespread adoption in England.
1985 Co-writes Spycatcher with Peter Wright, former assistant director of MI5, which contains information that the British government tries unsuccessfully to ban.
1998 Directs The Theory of Flight starring Kenneth Branagh and Helena Bonham Carter, who plays a woman with motor neurone disease.
2002 Directs Bloody Sunday, which depicts the 1972 shootings. It is seen by Matt Damon who endorses Greengrass's Hollywood directorial debut.
2003 Appointed to direct The Bourne Supremacy, a sequel to 2002's The Bourne Identity.
2006 Directs United 93, a film based on the 11 September 2001 hijacking of United Airlines Flight 93. It wins a Bafta and is nominated for an Oscar.
2007 The Bourne Ultimatum proves an even bigger success than the previous two films earning another Bafta nomination for Best Director.
2008 Directs Green Zone starring Matt Damon as the head of a US military team on a hunt for WMD in Iraq.
2013 Captain Phillips, his latest film starring Tom Hanks, is released.
Join our new commenting forum
Join thought-provoking conversations, follow other Independent readers and see their replies