Paul Nurse: 'We have to stop mixing science and politics'
As President of the Royal Society, Sir Paul Nurse is the most powerful scientist in Britain – but, he tells Steve Connor, he is sick of how the Government treats his discipline
Steve Connor
Monday 14 November 2011 01:00 Comments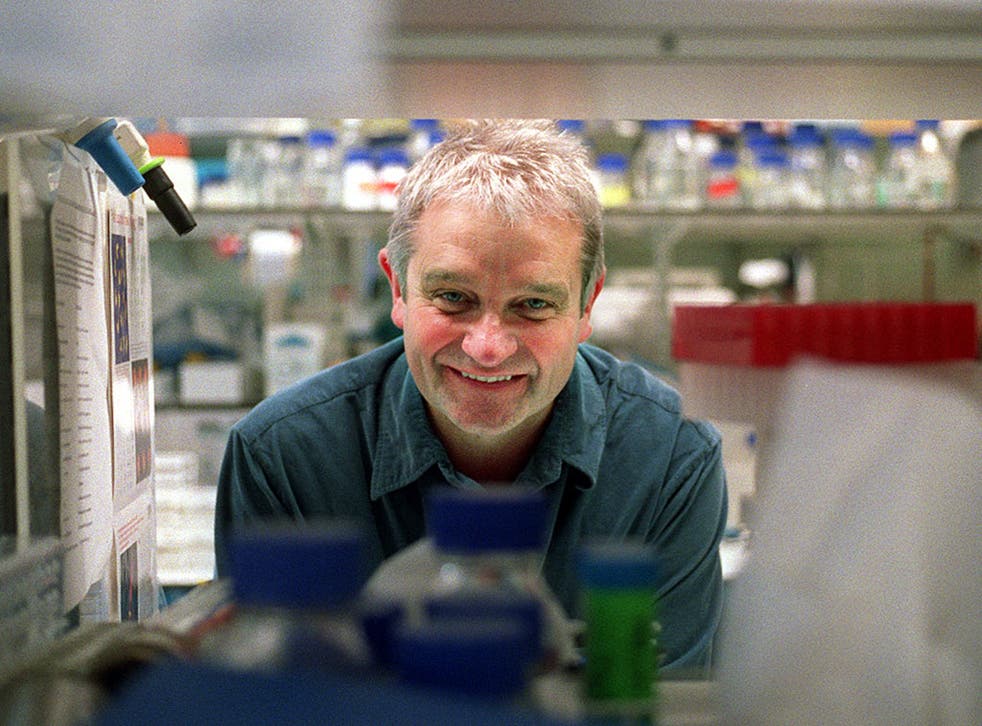 It is almost a year since Sir Paul Nurse became President of the Royal Society, a post whose previous holders include Sir Christopher Wren, Samuel Pepys and Sir Isaac Newton, and he has wasted no time in putting his distinctive mark on a venerable institution that has just celebrated its 350th anniversary.
"It's the weirdest name," Sir Paul says sitting in an armchair in his immense office overlooking The Mall and St James's Park. The title stems from its Royal Charters, the first of which was given by Charles II in 1662.
"We are seriously looking at changing the Charter," he adds. "Our governance is still determined by that Charter, which does not necessarily reflect best governance practice for 2011."
His genial nature belies his reputation as a highly effective administrator who also happens to be one of best scientists of his day.
In addition to being the chief executive of what, in essence, is Britain's national academy of sciences, Sir Paul is head of the UK Centre for Medical Research and Innovation – recently renamed the Francis Crick Institute – a £600m suite of laboratories being built next to St Pancras Station in London.
This time last year, Sir Paul was President of Rockefeller University in New York, and it is said that he could be lured back to the UK only with the promise of being in charge of the country's most prestigious medical research centre, which is what the Francis Crick Institute is designed to become.
Sir Paul, 62, has the effusive and infectious enthusiasm of a natural leader who, it is obvious, leads by example rather than threat. By his own admission, he has an idealistic view of science "as a liberalising and progressive force for humanity". He sees science as a truly international activity that breaks down barriers between the peoples of the world. Science, he says, is a "profoundly aesthetic experience which gives pleasure not unlike the reading of a great poem".
It is the internationalism of science that he wants to inculcate into the ethos of the new Francis Crick Institute when it opens in about four years time. But one threat to this, he says, is the Government's recent tightening of the immigration rules for overseas scientists.
"The Crick institute is predicated in part on being a place that will be a magnet around the world, to attract the very best in the world. So to put barriers in the way of attracting the very best in the world makes that policy very difficult to implement," Sir Paul says.
He wants the Government to relax immigration rules and treat scientists in the same way that foreign-born professional footballers and ministers of religion are. Members of these professions, unlike scientists, are given freer entry to live and work in the country.
"It may be that [the Government] produces a system that will work. But they are not starting in the right place. It looks complicated. Why not do something very simple, as they have done with footballers and ministers of religion?
"We are talking about some of the most highly trained individuals in the world. We're talking about post docs, but we are also talking about more senior researchers as well. Science has always been an international endeavour, it's a web of international connections. Really vibrant societies have tended to be those that have opened their borders."
Sir Paul has a huge hinterland of scientific discoveries to his own credit. In 2001 he shared the Nobel Prize in Physiology or Medicine for his work on the genetics of the cell cycle – a discovery crucial to the understanding of cancer.
There are about 1,400 Fellows of the Royal Society, each allowed to put the hallowed "FRS" initials after their names. But there is only one "PRS" and, as President of the Royal Society, Sir Paul is probably the single most influential scientist in the country. It is no hyperbole to say that he has the ear of some of the most powerful in the land, including Whitehall mandarins, Cabinet ministers and, naturally, the five Royal Fellows of the Royal Society.
Modest beginnings are not common among Presidents of the Royal Society, and Sir Paul's roots are more modest than most. He was brought up in Wembley, north-west London. His mother was a cleaner and his father a mechanic at the local Heinz food factory.
Although he got into a county grammar school in Harrow, he failed his French exam. That meant he couldn't go straight to university but had to leave school and work in a laboratory. Eventually he won a place at Birmingham University, where it was soon apparent that he would be a rising star.
Several universities and research posts later, he ended up President of Rockefeller University in New York. It was when he applied for a Green Card in the United States, at the age of 51, that he discovered that his "mother" and "father" were really his grandparents. It turned out that he was the illegitimate child of his "sister", who gave birth in secret when she was 18. Her parents took the baby Paul as their own, and no one told him of his true origins.
He still doesn't know who his father was, as his grandparents and biological mother died before Sir Paul discovered the family secret. Poignantly, his mother died with photographs of four babies on her bedside table – her three children by a later marriage, and her illegitimate son, her baby "brother" Paul.
Long before he started his tenure at the Royal Society, Sir Paul had been an enthusiastic communicator of science and is particularly concerned with how the public copes with seemingly contradictory statements on complicated scientific issues, such as climate change.
"We should try to keep the science separate from the politics. What you get with the polemicists and commentators is that they just mix it all up together,"he says.
Scientists must never cherry pick the data, but this is something that comes naturally to politicians, especially those who have had a legal training where presenting the evidence in the best possible light is all that counts,Sir Paul says.
"They don't have a problem with cherry picking the data because a lawyer will try to win a case in court with cherry-picked data. They try to make an argument like a politician. A scientist would lose their career if they do it."
A LIFE IN BRIEF
Family Born 25 January, 1949. Brought up in Wembley, north-west London, by his biological grandmother and grandfather, not realising until he was 51 that his biological mother was his elder "sister".
Early life Childhood fascination with wildlife, and stars and planets. Watched Sputnik 2 streak across the London sky in 1957. Entered Harrow County Grammar School in 1960, failed French but eventually gained a place to read biology at Birmingham University.
Career Moved between several universities, including Oxford, before setting up his own laboratory at the Imperial Cancer Research Fund in London. There he met long-time collaborator Tim Hunt. In 2001, shared Nobel prize with Hunt and Leland Hartwell for discovery of the key regulators of the cell cycle. Nurse's work was on yeast cell genetics.
Register for free to continue reading
Registration is a free and easy way to support our truly independent journalism
By registering, you will also enjoy limited access to Premium articles, exclusive newsletters, commenting, and virtual events with our leading journalists
Already have an account? sign in
Join our new commenting forum
Join thought-provoking conversations, follow other Independent readers and see their replies