Sofia Coppola: Style queen
A beautiful foreigner moves to Paris and becomes the world's most fashionable woman... Sofia Coppola explains what drew her to make a film about Marie Antoinette and gives us an intimate tour of a city she's loved since she was a teenage intern at Chanel
Sunday 15 October 2006 00:00 Comments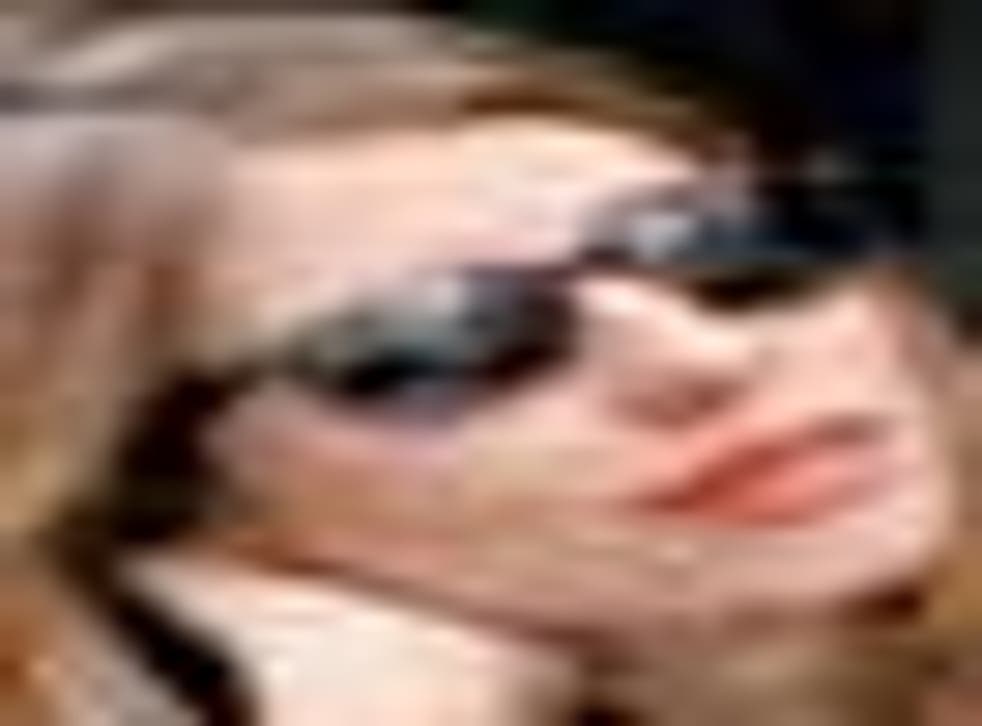 This city can change your mood completely,'' says the 35-year-old director Sofia Coppola as we walk down rue Madame in the sixth arrondissement of Paris. During the filming of Marie Antoinette, which opens on 20 October, she lived in a rented apartment on the boulevard Saint-Germain, two doors from Café de Flore. "We would have production meetings there," says Sofia, who is wearing jeans, a navy V-neck sweater and ballet flats. "I've always loved this part of Paris. My parents have an apartment close by. Even though my family is Italian, we came here a lot when I was really little. And then I came to Paris as a teenager: I spent two summers interning at Chanel. You naturally feel a connection to certain places, and, for me, Paris is one of them. I would look at my parents' French friends and think, 'That's what you're supposed to be like when you grow up.'"
Sofia stops at Odorantes, a tiny flower shop that specialises in bouquets that are organised by scent rather than by colour. Bouquets in Paris, unlike floral arrangements in the UK, usually consist of one flower or one hue. "I found this shop by wandering through the neighbourhood," she says, while waiting outside for the flowers to be arranged. "When I shop, it's not so much about buying. Whether you get something or not, when you go in a store, you see what Paris is like."
For a few days last May, I accompanied Sofia through several Paris streets and neighbourhoods: Le Marais, rue du Faubourg St-Honoré, Palais-Royal. We visited the restored Musée de l'Orangerie to see the Monet waterlilies in their original home, and we gazed into the Seine from the Pont Neuf, but, mostly, we shopped as if we were engaged in a kind of sociological study of French customs and style.
Near the Place Vendôme, Sofia stops at the custom shirtmaker Charvet, where she is having some of her mother's Yves St Laurent shirts from the 1970s recreated as silk dresses. We go to the luggage store Goyard and admire the classic trunks that once belonged to the (omega) Duchess of Windsor. At Dary's, a jewellery shop that specialises in antique pieces, she tries on an aquamarine ring from the 1920s, and at Hermès, we watch the customers compete for the privilege of buying the coveted handbags. At Benneton Graveur, she studies the engraved stationery, particularly a notecard topped by a French and an American flag. Sofia is expecting her first baby in December with her boyfriend, Thomas Mars, the singer in the band Phoenix. Mars is from Versailles, and Sofia plans to have the baby in Paris, where the couple have just bought an apartment. "This card will be perfect," she says, admiringly.
In Le Marais, we go to K Jacques, a tiny shop that specialises in all types of classic leather sandals. We stop at a vintage magazine and bookstore called Les Archives de la Presse, which Sofia discovered while she was filming Marie Antoinette's birthday party at the National Archives nearby. "We could never have shot this movie anywhere else," she says. "Everything about France influenced the film: the light here is different, the way the French hold themselves is different. In America, we're all in such a rush. Here, they have lifestyle priorities. For instance, the French crew insisted on a proper lunch break. They set the table, and they had wine, and no matter what was happening, you could not cut their lunch short. In America, it would be a quick sandwich and back to work. Here, everyone takes their time."
Sofia first considered making a film about Marie Antoinette during a dinner at Chez Omar, one of her favourite restaurants in Le Marais. Dean Tavoularis, the Oscar-winning production designer, who has worked extensively with her father, had researched that period for a movie he didn't end up doing, she explains. "And he started telling me things about Marie Antoinette, like how young she was and her weird relationship with her husband, Louis. I've always been interested in the 18th century, and the story behind her persona intrigued me."
In many ways, the finished film is an homage to all things French, from the perfection of the period costumes and wigs to the clashing modernity of the post-punk 1980s soundtrack. Just as Lost in Translation, Sofia's previous film, captured the beautiful strangeness of Japan, Marie Antoinette is a glimpse into the sense of refinement that still exists in Paris. "I have always been influenced by French films," says Sofia, as she pays for the extraordinarily fragrant purple-pink roses that took 20 minutes to arrange. "I remember seeing Breathless as a teenager and liking that not everything was spelled out. In American movies, you have to explain everything. The French leave things a little mysterious."
Sofia walks towards the river and peers in the windows of various antique shops, looking for a chandelier for her new apartment. She goes past a vintage shop on a tiny street, but it's closed. In the window is a slinky black jersey Jean Muir dress displayed on a mannequin. The Cannes Film Festival is in a few days, and Sofia is looking for gowns. "I like that in Paris, you have to get it together," she says. "It's nice to see people dress up for dinner. After I interned at Chanel in the 1980s, I went back home to my little town in the Napa Valley, but I was changed forever. Everyone thought I was strange because I was getting French Vogue."
After writing down the peculiar hours of the vintage shop, Sofia heads to the Jardin du Luxembourg. "My father was so taken with this place that he built a little fountain in Napa based on the fountain here," she says, as she walks down the wide gravel path that leads to the heart of the garden. She motions to a bench. "This place has always been emotional for me." Right before she married Spike Jonze (now her ex-husband), and before her first movie, The Virgin Suicides, was shown in Cannes, the stress had got to her: "I just sat here and cried." She would come here while filming Marie Antoinette when she had serious things on her mind. "The beauty of this garden would always reassure me," she says. "Paris has a way of restoring your faith."
Register for free to continue reading
Registration is a free and easy way to support our truly independent journalism
By registering, you will also enjoy limited access to Premium articles, exclusive newsletters, commenting, and virtual events with our leading journalists
Already have an account? sign in
Join our new commenting forum
Join thought-provoking conversations, follow other Independent readers and see their replies