Steve McQueen: The graphic film-maker who's in the running for an Oscar
Twenty years ago his art shocked Britain; now his films are hailed as seminal. But getting from Hammersmith to Hollywood hasn't been easy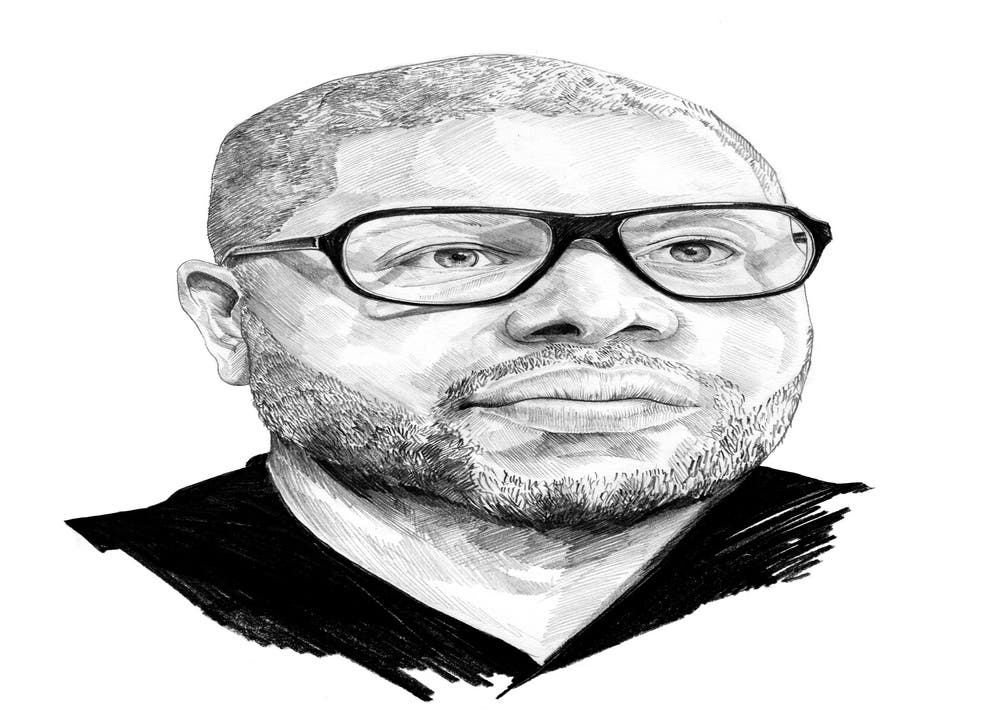 When London-born artist/film-maker Steve McQueen was in his early twenties, he made a short film called Bear (1993) in which two naked men (one of them played by McQueen himself) confronted each other as if about to fight.
"I didn't have a lot of money and so I thought the [best] thing you could do was use yourself and a camera," McQueen recalled recently of the work which first helped make his name in the international art world. "These two males, are they lovers? Is it some kind of courtship? Are they wrestling? What is this ambiguous relationship? That is what I was interested in."
Twenty years on, with McQueen established as one of the most prominent British film directors of his generation, it is easy to find traces of Bear in his feature films. He still seems preoccupied with violence, sexuality and with portraying the captive male body.
McQueen's latest feature, 12 Years a Slave, is being talked up as an Oscar prospect. It is a gruelling and very disturbing drama based on the true story of Solomon Northup (Chiwetel Ejiofor), a free black man from upstate New York who was kidnapped and sold into slavery in the pre-civil war United States. Like all of McQueen's feature films, it can be taken both as a naturalistic drama about a man in an extreme situation and as a self-conscious exploration of the same themes the artist was already addressing in his earlier work.
As Harvard professor Henry Louis Gates, Jr, a leading scholar of black history and a consultant on the film, recently wrote: "There have been all too few films that have captured, or even attempted to convey, the truth of the experience of slavery, from the slave's point of view."
Like Solomon Northup's own memoir, the film (Gates believes) gives a "sober presentation of American slavery as it really was, interwoven with the universal themes of identity, betrayal, brutality and the need to keep faith in order to survive confrontations with the evils in man."
Brad Pitt's character in the film sums up what audiences are likely to feel watching the movie. As he tells Solomon: "Your story is amazing in a no-good way." Most viewers will be startled and shocked by what the film reveals about the true nature of slavery. It's not that McQueen is telling us anything new (Northup's memoir was first published in 1853), more that he is reminding us in graphic detail of a historical episode we've tried very hard to ignore. At the same time, this is very recognisably a McQueen movie – an existential story about a man alone.
When he was dramatising the story of IRA hunger striker Bobby Sands in his first feature Hunger (a film he has described as being "drenched in politics"), McQueen seemed as interested in the suffering of the main character (played by his regular collaborator Michael Fassbender) as in the intricacies of the Troubles in Northern Ireland. He claimed the inspiration for making the film came from watching TV broadcasts covering the Bobby Sands story when he was a kid growing up in London. He was fascinated by the idea of a man who stopped eating and willed his own martyrdom.
On the face of it, Shame (2011) was a film in an entirely different register from Hunger or 12 Years a Slave. This was a movie about sex addiction. To compare the plight of Brandon (Fassbender), the promiscuous ad executive, to that of Bobby Sands or Solomon Northup is obviously absurd. Nonetheless, this too was a closely focused study of freedom and imprisonment. As the director commented of the characters in Shame and Hunger: "One imprisons himself through sexual activity, while the other frees himself by abstaining from eating."
McQueen was born in London in 1969 to working-class West Indian parents. (His father was from Grenada, his mother from Trinidad.) He went to school at Drayton Manor High School, whose other notable former students include musician Rick Wakeman and footballer Peter Crouch. A few years after Bear, McQueen made Deadpan (1997), an experimental riposte to a cyclone scene in Buster Keaton's silent film Steamboat Bill (1928). We see the façade of a building falling down on a man (McQueen himself). Miraculously, he is unhurt. There is an open window in the collapsing building. The man just happens to be standing where that window lands. What Keaton played as slapstick was turned by McQueen into a disquieting mini-drama about fate and survival.
When McQueen won the Turner Prize in 1999, the jury talked of its admiration for "the poetry and clarity of his vision, the range of his work, its emotional intensity and economy of means". Since then, he has been an official war artist in Iraq (2006), and he represented Britain at the Venice Biennale in 2009. Now, though, his feature films inevitably eclipse his other activities in terms of public recognition. In interviews, McQueen has stated that he doesn't see any great difference in the installations he makes for galleries and his narrative feature films. What all his work shares is a confrontational quality and a very stark intensity. You don't find much frivolity or humour in his universe.
In 1993, McQueen briefly attended New York University's Tisch School for film. "The reason I wanted to go there was because Scorsese, Spike Lee and Jim Jarmusch were participants there," he said. His father had told him that he should "get a trade" while his mother advised him to do what he wanted. He saw film-making as the perfect way of combining a craft with a passion and pleasing his parents in the process but his experience at NYU was disillusioning. As an art student at Chelsea College of Art and Design and Goldsmiths College, he had been given a creative freedom that was denied him at film school. He left NYU after only three months, complaining about not being allowed "to throw the camera in the air" and about being surrounded by "a lot of rich kids with no talent".
The fact that McQueen had wanted to go to NYU in the first place suggests that his curiosity about making narrative feature-length movies was there early. The rapidity with which he dropped out pointed to his combative nature. McQueen (who has been based in Amsterdam since the mid-1990s) may have flourished in the British art world of the 1990s, being made an OBE and then a CBE, but he has never been part of the British art establishment. His comments about the art world have often been as waspish as those he made about NYU film school. "I am fed up with the art world," McQueen told one newspaper in 2009. "It doesn't go much further than its own tail and it gets boring."
12 Years a Slave is a conventional enough movie in terms of its structure. What makes it so powerful is its uncompromising treatment of very tough subject matter. The story's impact, the director has suggested, would have been lessened if it had been told in any other medium than cinema. He said: "What cinema can do is be so much more powerful in one punch rather than in 12 rounds."
Life in brief
Born: 9 October 1969, London.
Family: Born to working-class West Indian parents. Lives in Amsterdam with his partner Bianca Stigter and their two children.
Education: Drayton Manor High School; Hammersmith and West London College; art and design at Chelsea College of Art and Design. Interest in film developed while studying fine art at Goldsmiths College.
Career: His minimalistic films were shown in enclosed space of art galleries. His first works, Bear (1993) and Deadpan (1997) were black and white and silent. Drumroll (1998) was his first sound and multiple images film. He won the Turner Prize in 1999. First feature film Hunger (2008) told the story of IRA hunger striker Bobby Sands. Second feature film Shame (2011) starred regular collaborator Michael Fassbender. Latest film 12 Years a Slave is on general release next month.
He says: "People are extraordinarily intelligent. They don't want to be spoonfed a story. They want to be stimulated. That's why TV is interesting right now but TV can't do what cinema does."
They say: The Turner Prize jury admired "the poetry and clarity of his vision, the range of his work, its emotional intensity and economy of means".
Join our new commenting forum
Join thought-provoking conversations, follow other Independent readers and see their replies