Tom Bradby: 'War zones? It's going to film premieres that really terrifies me'
ITV's rising star Tom Bradby tells Ian Burrell about his new political chat show, his relationship with the royal princes – and his other life as a movie writer
Ian Burrell
Monday 27 February 2012 01:00 Comments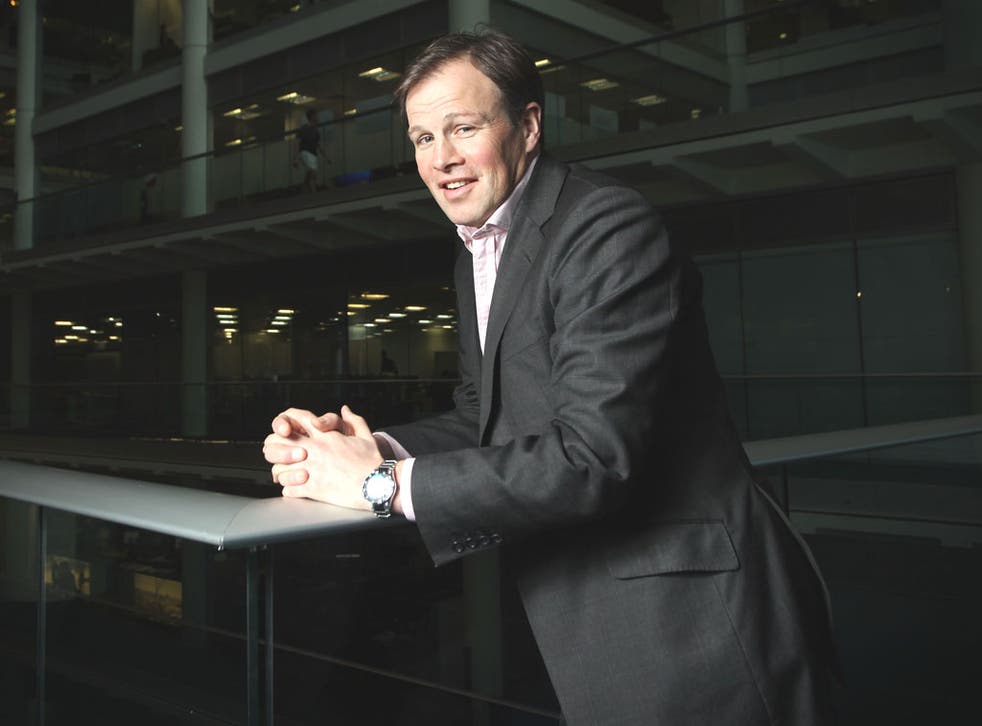 Tom Bradby has been shot during riots in Indonesia, he has reported from Northern Ireland at the height of the troubles, and he has unwittingly triggered the biggest crisis in the British media for a generation. But the political editor of ITV News has found a new terror – attending film premieres as a writer.
Walking into the Sundance Film Festival in Utah last month, Bradby was gripped with fear as he anticipated his debut feature film being shown to an audience for the first time.
Shadow Dancer, a film starring Clive Owen and Andrea Riseborough based on a screenplay Bradby had developed from his own 1998 novel of the same name, had been completed only two days earlier and he was suddenly overcome with self-doubt.
"You walk into this theatre full of 1,200 people – critics, sales agents, filmgoers – and I was just absolutely terrified," he says. "Because it's a story I idly thought up walking down the Falls Road [in Belfast] one day and everything – the story, the dialogue, everything – came out of my own head. You think, 'What if they hate it?'"
It's not as if Bradby, 45, has never put himself in the line of fire before. His 22 years at ITV News have taken him to conflict zones from Ulster to East Timor and he has taken on the challenges of covering the royal beat – where he became friends with Prince William and Prince Harry – and the cauldron of Westminster. From tonight he will add something new to his workload by presenting a weekly talk show, The Agenda.
His fears for Shadow Dancer were quickly dispelled with an early rush of favourable reviews and by the time he arrived in Berlin for the European premiere he was on such an "amazing high" that his wife Claudia felt the need to bring him down to earth. "She said to me, 'Look, you wrote a film you didn't bloody invent penicillin.'"
Bradby is continuing his film writing with an adaptation of Defence of the Realm, the 1985 Cold War political thriller starring Gabriel Byrne. "I initially said 'no' but then I came up with a really interesting angle which was to effectively replace the Cold War with the War on Terror and [look at] what the state might do in defence of the realm there. I think it's much more nuanced because the truth is that the public would probably support much stronger action in that regard than they would in the Cold War."
Writing is Bradby's "passion outside of work, the same as people play golf or go fishing". He works with his wife, who he praises for her skill in characterisation. "I tend now to halve my time and I will do a bit of a novel for a bit and then a bit of a screenplay for a bit."
He says he has enjoyed working on Defence of the Realm because of its topicality. "It's quite pertinent because it's about a tabloid journalist who rediscovers his journalistic soul," he says. "And it's about the media and the politicians and whether they are too close."
These are areas which the political editor knows well, especially as it was his offer in 2005 to loan some editing equipment to Prince William that helped to uncover the phone-hacking scandal when details taken from voicemails he left appeared in the News of the World, making Bradby suspicious.
"I feel like I triggered an avalanche that I had no idea that I was going to trigger. I don't regret having the conversation but I don't take any joy in the rest of it. It's not been much fun watching colleagues get hammered around. But there was a lot of bad stuff going on in there," he says. "The avalanche would have got triggered sooner or later, somehow or other. I just don't believe there was anything unusual about my part, except the accident that it just happened to be me that set the first pebble going that took a few rocks that ended up taking half the mountain and eventually the entire valley."
With the Sunday edition of The Sun having restored a little of that valley yesterday, Bradby is intrigued as to what the launch of the new publication means in Westminster. "One of the things that will be interesting will be to see the backwash of all this in politics over the next five or six years. Put bluntly: are people going to regret being so rude about Rupert Murdoch? At the end of this process there's a reasonable chance he is still going to own an awful lot of very influential British newspapers, in addition to which pretty much all other newspapers are hacked off with the political class as well."
Bradby argues that the relationship between Mr Murdoch's News International and Government had "got really bizarre" and that the Leveson Inquiry will help to reintroduce a healthy distance between politicians and the media.
He became aware of strange tabloid tactics when he gave up foreign reporting and took the post of ITV royal correspondent more than a decade ago. "I had covered Northern Ireland and foreign conflicts and this was a totally alien world to me, it was like a bizarre parallel universe. The tabloids were the kings of this story and they would do things where you would say, 'How the hell did you do that?' They had almost mystical powers," he says.
"I think it started in the Diana and Charles years, that was the biggest commercial newspaper story on the planet and basically, more or less anything went. Nobody has ever adequately explained how the hell Squidgygate got [out] – or the other [intercepted call] between Charles and Camilla – don't tell me that was some radio ham. Oh yeah, right!"
Bradby took the royal job after being shot in the leg with a flare in 1999, suffering serious injuries. The incident left him in what he has described as "a bit of a psychological morass", but means he can talk from experience about the dangers of frontline reporting, following the deaths of Sunday Times reporter Marie Colvin and French photographer Remi Ochlik in Syria last week.
"I just decided in the balance of my life that although I loved being a foreign reporter I didn't love it enough. It wasn't intrinsic enough to how I viewed my life to make it worth the risk I was running," he says. "A lot of people have a more advanced drive to be at the cutting edge and tell people what's happening at the front line and I haven't met anyone who has it for anything but the most admirable reasons."
Being so close to so many different stories will help Bradby in presenting The Agenda, which will be filmed "as live" at the fashionable Hospital Club in Covent Garden, and shown at 10.35pm on Mondays, after News at Ten on ITV1. The programme, which was Bradby's own idea, will feature four studio guests. He says it will feel different from the BBC's Question Time because of its slot at the start of the week and because the presence of only one politician (tonight's will be Boris Johnson) will mean "a bit less tribalism than you get elsewhere".
On some evenings Bradby will be reporting on the news bulletin and then hosting his show afterwards. There is no danger, he says, of him being afforded celebrity status. "People are not at all intimidated when they see you. They think that's the guy off the news and they immediately start a conversation," he says, describing how a builder climbed down from scaffolding at 7am to engage him in political discussion. "I'm sure that if you're a star, it's a right pain in the neck. But being a television reporter ... people have this familiarity and they feel they can chat with you. It's really attractive and I've never found it anything other than quite charming."
A life in brief
Born: The son of a Royal Navy officer, Tom Bradby was born in Malta in 1967.
Education: Sherborne School in Dorset. Graduated in history from the University of Edinburgh.
Career: Started working at ITN as a trainee in 1990. His first novel, Shadow Dancer, was published in 1998. He has since published five more and is working on a seventh. In 2005, he became political editor at ITV News.
Family: Married to Claudia, a jewellery designer, with whom he has three children.
Register for free to continue reading
Registration is a free and easy way to support our truly independent journalism
By registering, you will also enjoy limited access to Premium articles, exclusive newsletters, commenting, and virtual events with our leading journalists
Already have an account? sign in
Join our new commenting forum
Join thought-provoking conversations, follow other Independent readers and see their replies