Rachel Dolezal 'doesn't believe in race' despite furore over her identifying as black
'Nothing about whiteness describes who I am'
Olivia Blair
Monday 14 December 2015 17:00 Comments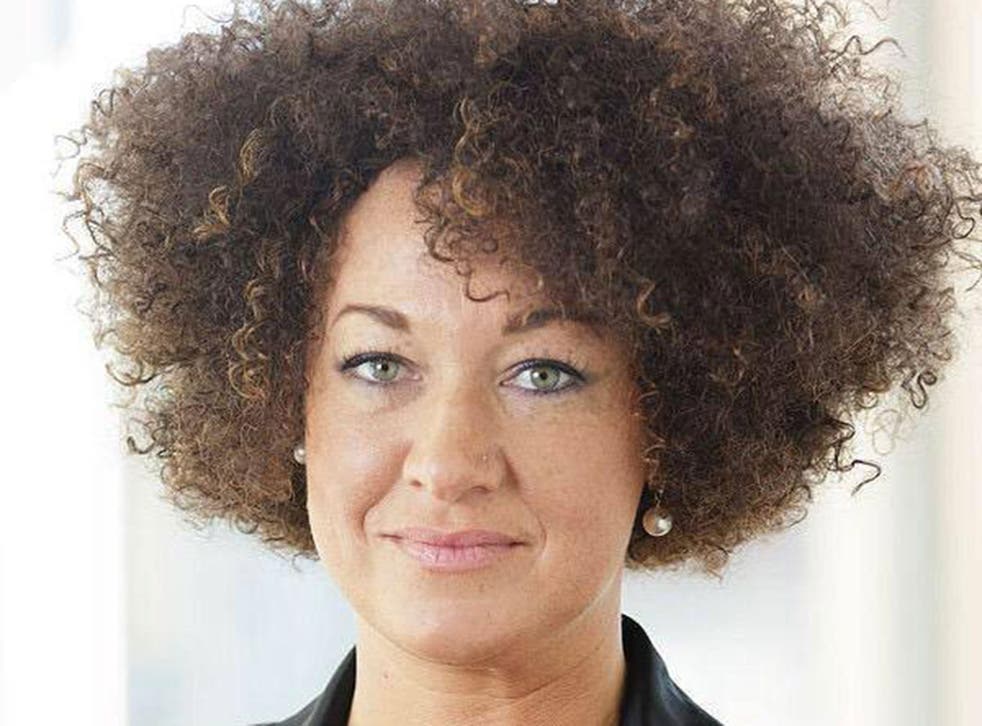 Rachel Dolezal, the former NAACP leader who found herself embroiled in a race row has claimed that she doesn't "believe in race" even though she identifies as being black.
Ms Dolezal was 'outed' by her parents for being born white in June of this year. At the time Ms Dolezal openly identified as being black and was president of the Spokane branch of the National Association for the Advancement of Coloured People (NAACP) and an Africana Studies professor at Eastern Washington University.
As news broke, she faced a backlash from colleagues, friends and the wider public and immediately resigned from her NAACP position. Most of the criticism she received was on the counts of her being a "fraud" and accusations that she deliberately deceived people. She denies ever lying.
Now after losing her job and reportedly having to live on food stamps, she told the Guardian she will not apologise for how she identifies.
"If somebody asked me how I identify, I identify as black. Nothing about whiteness describes who I am… For as long as I can remember, I saw myself as black."
However, despite this, she claims race "isn't real".
People news in pictures

Show all 18
She disputes those who tried to defend her actions by calling her 'transracial' - a term which implies similarity to transgenderism, in that you were born one race but identify as another.
"I don't like it [the term 'transracial'] because I don't believe in race. To say 'transracial' further entrenches that idea.
"What I believe about race is that race is not real. It's not a biological reality. It's a hierarchical system that was created to leverage power and privilege between different groups of people.
"I think some people feel that if you question the reality of race you're questioning racism, you're saying racism isn't real. Racism is real because people actually believe race is real. We'd have to really let go of the 500-year-old idea of race as a worldview in order to undo racism."
However, Ms Dolezal then did go on to mention Caitlyn Jenner, a member of the Kardashian/Jenner reality TV dynasty who transitioned to female this year.
"Caitlyn Jenner has not been seen as a woman, and treated as a woman by other people, for her entire life. So what does that mean?
"…I hope we can reach some kind of term for the plurality of people and allow everybody to be exactly who they are on the spectrum of all these things. Religion, gender, race."
Ms Dolezal also claimed she lost roughly three-quarters of her friends after the story made headlines but in spite of the backlash she will not be changing the way she identifies.
In October Rihanna defended Ms Dolezal, calling her "a bit of a hero".
"Is it such a horrible thing that she pretended to be black? Black is a great thing, and I think she legit changed people's perspectives and woke people up", the Umbrella singer said.
Register for free to continue reading
Registration is a free and easy way to support our truly independent journalism
By registering, you will also enjoy limited access to Premium articles, exclusive newsletters, commenting, and virtual events with our leading journalists
Already have an account? sign in
Register for free to continue reading
Registration is a free and easy way to support our truly independent journalism
By registering, you will also enjoy limited access to Premium articles, exclusive newsletters, commenting, and virtual events with our leading journalists
Already have an account? sign in
Join our new commenting forum
Join thought-provoking conversations, follow other Independent readers and see their replies