Richard Dawkins dropped from science event for tweeting video mocking feminists and Islamists
The professor later deleted the tweet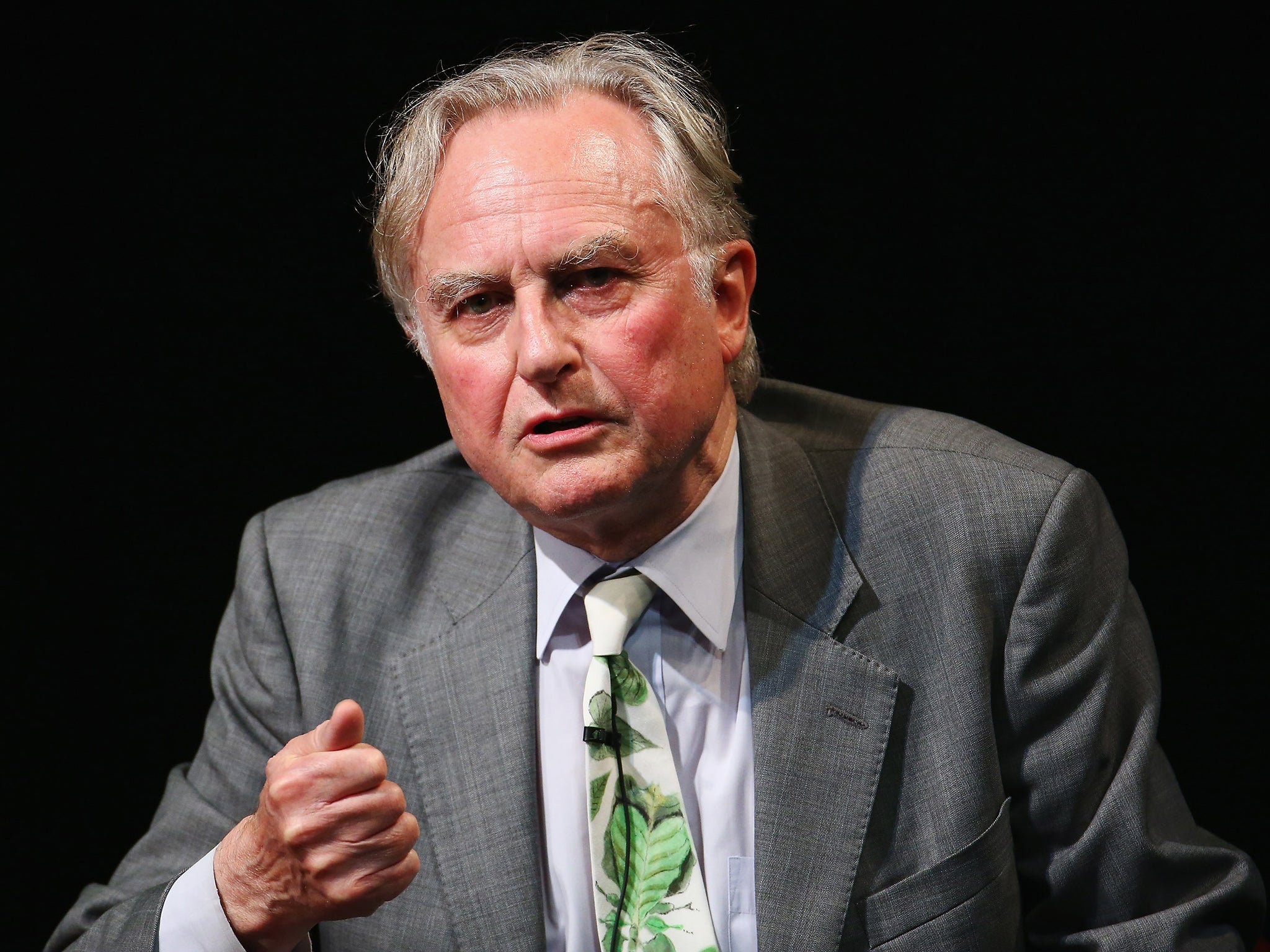 Professor Richard Dawkins has had an invitation to speak at a science event withdrawn by organisers for sharing a "highly offensive" video mocking feminists on Twitter.
Dawkins was scheduled to speak at the Northeast Conference on Science and Skepticism which will take place in New York City in May, but on Thursday organisers issued a statement concerning his participation.
"The NECSS has withdrawn its invitation to Richard Dawkins to participate at NECSS 2016. We have taken this action in response to Dr. Dawkins' approving re-tweet of a highly offensive video.
"We believe strongly in freedom of speech and freedom to express unpopular, and even offensive, views. However, unnecessarily divisive, counterproductive, and even hateful speech runs contrary to our mission and the environment we wish to foster at NECSS. The sentiments expressed in the video do not represent the values of NECSS or its sponsoring organisations."
The video in question, "Feminists Love Islamists" was shared by Dawkins on Thursday, alongside the explainer: "Obviously doesn't apply to vast majority of feminists, among whom I count myself. But the minority are pernicious.". Dawkins later deleted the tweet but the NECSS shared a screengrab of it.
The video, which compares Islamists to feminists and shows two cartoon characters singing about having things in common, was deleted by Dawkins after he apparently learnt the 'feminist' character in the song was based on a real person who had been "threatened with violence".
Additionally, he later attempted to defend his post by telling a Twitter user the video was a "joke song satirising the alliance between radical Islamism and radical feminism".
Dawkins later responded to his "de-platforming" of the NECSS conference: "De-platformed for tweeting an irrelevant joke song? Ah well, 'Always look on the bright side of life.' Incidentally, would Monty Python have been de-platformed for that? No, don't be silly, Life of Brian was only satirising Christianity."
Feminist Quotes From Leading Men
Show all 18
The evolutionary biologist is a controversial figure. He has been criticised for Islamophobia – a term he has described as a 'non-word' – on several occasions and last year sparked outrage by comparing who he described as "clock boy" Ahmed Mohamed with a child soldier forced by Isis to behead victims.
The Independent has approached Dawkins for comment.
Join our commenting forum
Join thought-provoking conversations, follow other Independent readers and see their replies