The Independent's journalism is supported by our readers. When you purchase through links on our site, we may earn commission.
Richard Gere debunks report claiming he handed $100 bills to homeless people
A post claiming the actor went undercover as a homeless man was shared more than half a million times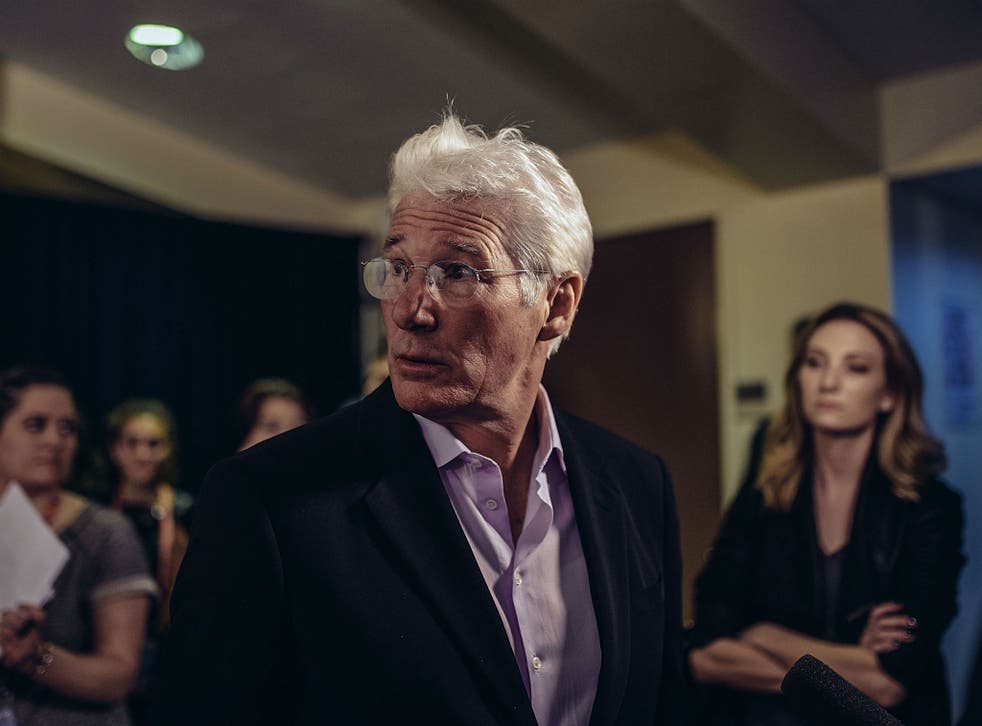 Richard Gere has debunked a viral post claiming he handed out $100 bills after going undercover as a homeless man that was shared over 600,000 times.
A photograph of the actor in character for his forthcoming film, Time Out of Mind, began circulating in October. The film follows the story of a homeless man (Gere) trying to reconnect with his daughter (Jena Malone).
Claims that he handed out notes to homeless people were made on an unverified Facebook fan page, which has over 800,000 likes. The page shared a quote above a picture of Gere suggesting he went "undercover" as a homeless man and was appalled by the lack of empathy he received.
"We should not take that for granted," the post continued. "And if we can help someone in need, we should. That's why after I was done, I walked around and gave food and $100 to every homeless person I saw. They cried and were so grateful."
The actor, who does not have an official Facebook account, quashed the story in a post on Malone's wall on Monday evening and called for a conversation on the issue of homelessness.
"I was completely surprised to find that last week someone posted a photo of me on a Facebook fan page as a homeless man on the streets of New York that drew 1.6 million likes and over a half-a-million shares," he wrote.
Richard Gere Humbled By Homeless Experience
"While the story that accompanied the photograph was somewhat fictional (especially the $100 hand-outs), it seemed to have touched something important in people. I'd like to find out what that is and what we can do together to make something good and meaningful happen for our homeless brothers and sisters.
People news in pictures

Show all 18
"The image was from Time Out of Mind, a film we released this fall, that follows a homeless man in New York City. I'd like you to join me for a conversation on the issue of homelessness and how it impacts your lives."
Gere was also mistaken for a homeless New Yorker by a French tourist, who spotted him scavenging through a bin during filming and offered him the remains of her pizza.
Gere and Oren Moverman, the director of Time Out of Mind, are hosting a Q&A on Malone's Facebook page on Wednesday.
Join our new commenting forum
Join thought-provoking conversations, follow other Independent readers and see their replies