Richard Hammond: Life-threatening car crash left Top Gear presenter with depression and paranoia
Top Gear presenter nearly died when the jet-powered car span out of control
Ella Alexander
Tuesday 25 November 2014 11:51 Comments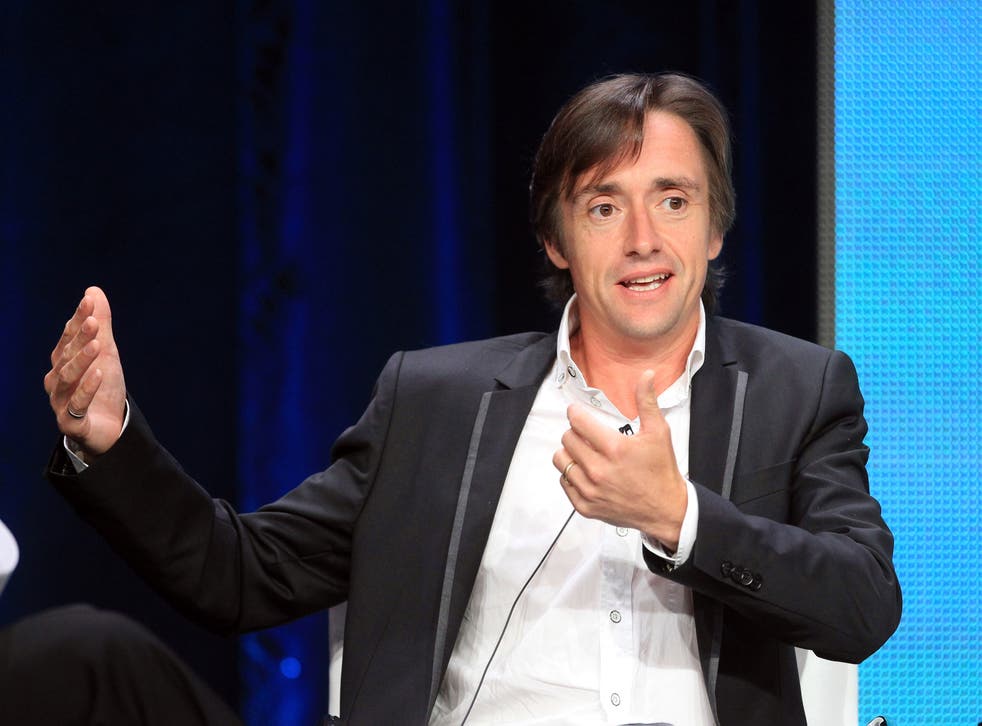 Richard Hammond says his 2006 crash left him prone to mental health issues, including depression and paranoia.
The Top Gear presenter suffered serious head injuries after a jet-powered car spun out of control at 288mph while filming the show. He was airlifted to Leeds General Infirmary's neurological unit where he remained in a coma for two weeks.
"For years I thought of it especially around now, in the autumn," he told the Radio Times.
"It was a lot to deal with. I had a pretty tricky few years. The knock-on effects of the injury meant I was susceptible to depression, obsession, compulsion and paranoia, although I wasn't aware of that at the time. It gave me an unnatural platform from which to observe my own mental state, which was exhausting."
He added that he lost the "ability to connect emotionally", which negatively impacted his work.
The presenter also worried about how the accident could have affected his young daughters, Isabella and Willow.
"I began picking away at my own personality and that was dizzying," he said.
"I don't think I was very easy to work with for a good while. The team were very patient. I was difficult on shoots, losing my temper, feeling threatened by everything, very defensive.
"And I massively needed to know if the crash was my fault, because I'd risked the girls growing up without their dad. The telemetry showed I'd done everything right and it was an accident. But the girls still remember it very clearly."
The presenter also discussed controversy surround Top Gear's Argentina special, in which the team were accused of driving a car with a number plate that referenced the Falklands conflict. The BBC has so far refused to apologise over the row.
"In society as a whole, we love to be offended and have a scapegoat," said Hammond. "But at Top Gear we're the first to put our hands up and say we pitched it wrong.
"We're not in the business of genuinely upsetting or offending anyone. We're in the business of entertainment, and if it fails to entertain, it's wrong. If the public says we've stepped over the line, then we have."
Register for free to continue reading
Registration is a free and easy way to support our truly independent journalism
By registering, you will also enjoy limited access to Premium articles, exclusive newsletters, commenting, and virtual events with our leading journalists
Already have an account? sign in
Register for free to continue reading
Registration is a free and easy way to support our truly independent journalism
By registering, you will also enjoy limited access to Premium articles, exclusive newsletters, commenting, and virtual events with our leading journalists
Already have an account? sign in
Join our new commenting forum
Join thought-provoking conversations, follow other Independent readers and see their replies