Richard Herring offends with ill-timed Twitter joke about Robin Williams character and moans about 'po-faced social media'
It's his job as a comedian to laugh at death, he says
Ella Alexander
Tuesday 12 August 2014 18:13 Comments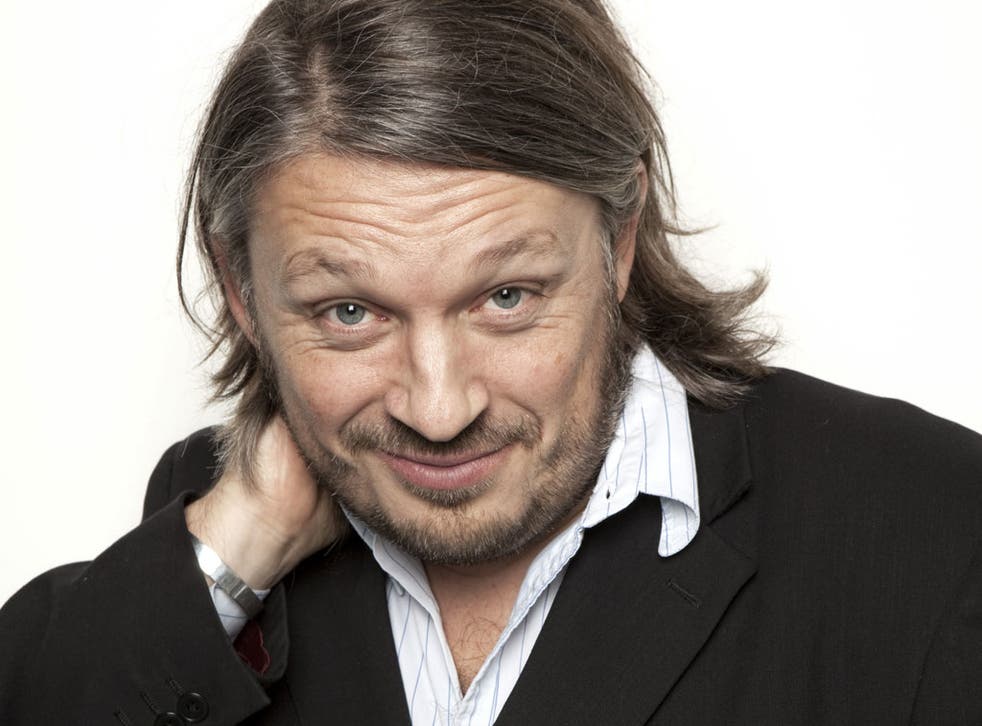 Richard Herring has incurred the wrath of Twitter users after posting a perhaps ill-advised joke about the death of Robin Williams.
The actor was found dead in an apparent suicide yesterday (11 August). His publicist confirmed that he had been suffering from severe depression.
Herring unsurprisingly managed to offend droves of social media users after he shared a series of tweets about Williams, starting with a reference about Patch Adams, one of the characters Williams played in the film of the same name.
Adams was a medical student who helped his patients by using humour.
"As upsetting as this year has been I am wondering if God is finally handing out divine judgement for Patch Adams," tweeted Herring.
In pictures: Robin Williams 1951 - 2014

Show all 25
Cue an onslaught of responses who suggested that the 'joke' was arguably a "bit soon". Herring's 2013 show, 'We're All Going To Die', explored how we feel about death.
But Herring defended himself, arguing that he was just doing his job as a comedian and also noted that the untimely deaths of Williams and Philip Seymour Hoffman, who died earlier this year on 2 February following a drugs overdose.
He went onto lament his perceived oversensitivity of social media users.
Herring then finished by joking that he was looking forward to the death of comedian Stewart Lee as he has "some dynamite stuff" already in mind.
The comedian also tweeted a link to a post written for the Metro in March this year, in which he discussed how we "need to talk about death more".
"I find the way that social media responds to death and disaster mainly bewildering," he wrote. "If a celebrity dies, it now feels that everyone has to write a post about it, even if they have nothing original to say. It's like we're all the prime minister of our own little country and the world would be shocked and appalled if we didn't make some kind of statement."
He is the latest high-profile name to have caused controversy with their insensitive take on Williams' death, with others including TalkSport presenter Alan Brazil and actor Todd Bridges.
Register for free to continue reading
Registration is a free and easy way to support our truly independent journalism
By registering, you will also enjoy limited access to Premium articles, exclusive newsletters, commenting, and virtual events with our leading journalists
Already have an account? sign in
Join our new commenting forum
Join thought-provoking conversations, follow other Independent readers and see their replies