Ricky Gervais reveals he would like to host Oscars but admits it would be 'carnage'
'I would do it and take all the flak,' says the comedian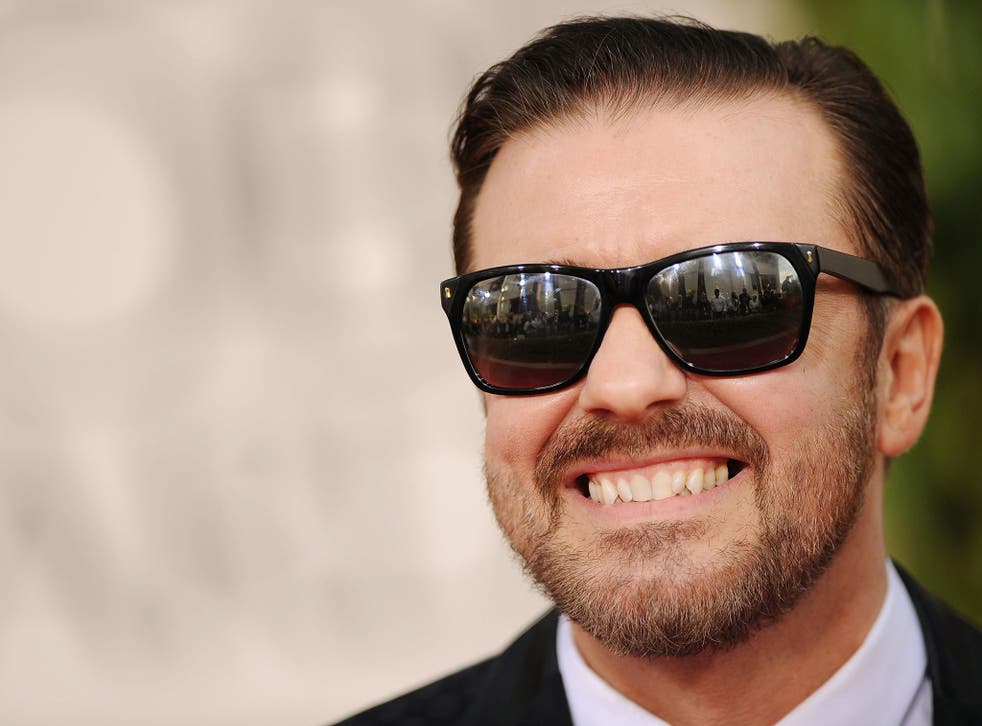 Ricky Gervais positively delights in offending people. In his own words: "Don't offended people realise they are doing my marketing for me".
As you would imagine, awards ceremony are some of the places the comedian is best at poking and unleashing people's outrage. The 55-year-old, who has hosted the Golden Globes four times, has now said he would love to host the Oscars.
Gervais admitted that if he hosted, it would no doubt be "carnage" but he would be happy to take "all the flak". However, Gervais said he did not think it was highly likely he would end up with the slot.
"I would do it but I would never get it. I would want to do it like I did the Globes but they would never let me," he told Press Association.
"If they did I would do it and take all the flak, it would be carnage. Even the Golden Globes, which is the next one down, no disrespect, I've never had column inches like it."
People news in pictures

Show all 18
"You usually have to kill four or five people to get that. And forever, it still comes up. It's crazy, people should have watched that and thought 'yeah that was alright' there was no need to write about it that much."
Talking about his Golden Globes performance, he said it is important for him to play the outsider while doing stand-up.
"At the Golden Globes what did I say? I teased some infeasibly rich and famous people about their behaviour".
"I don't know what else you're allowed to take the mickey out of if it isn't people's chosen and preferred behaviours in public, it wasn't a room full of wounded soldiers," he continued. "These were actors and I was teasing them about their film or their foibles and I'm in that group, I put myself in there too."
"It's not like I think I'm above them but I have got to play the outsider when I'm doing stand-up because people at home aren't winning awards, there is nothing in it for those people so I try to make it a spectator sport.
"Americans aren't used to that, they said who is this maniac? This is terrorism! But if you ignore it what can they do? If you haven't broken the law what can they do?"
Gervais also commended Chris Rock's hosting performance at this year's Oscars. Rock made sure the OscarSoWhite diversity row, which saw no black nominees in any of the major acting categories, was at the forefront of the Academy Awards.
"If they nominated hosts, I wouldn't even get this job," Rock joked in his opening monologue.
"You're damn right Hollywood is racist. Hollywood is sorority racist. It's like, we like you, Rhonda, but you're not a Kappa," he also quipped.
Gervais said he urged Rock to host the Oscars dressed in a white hood. "I emailed him and said he should come out in a white hood and take it off. He just said, 'Thanks Rick.' Ignored, no reply."
Join our new commenting forum
Join thought-provoking conversations, follow other Independent readers and see their replies