Riff Raff starts random feud with Sam Smith after singer crops him out of Katy Perry Instagram picture
The rapper berated the British singer for doing him the huge favour of cutting him out of an image he'd taken with him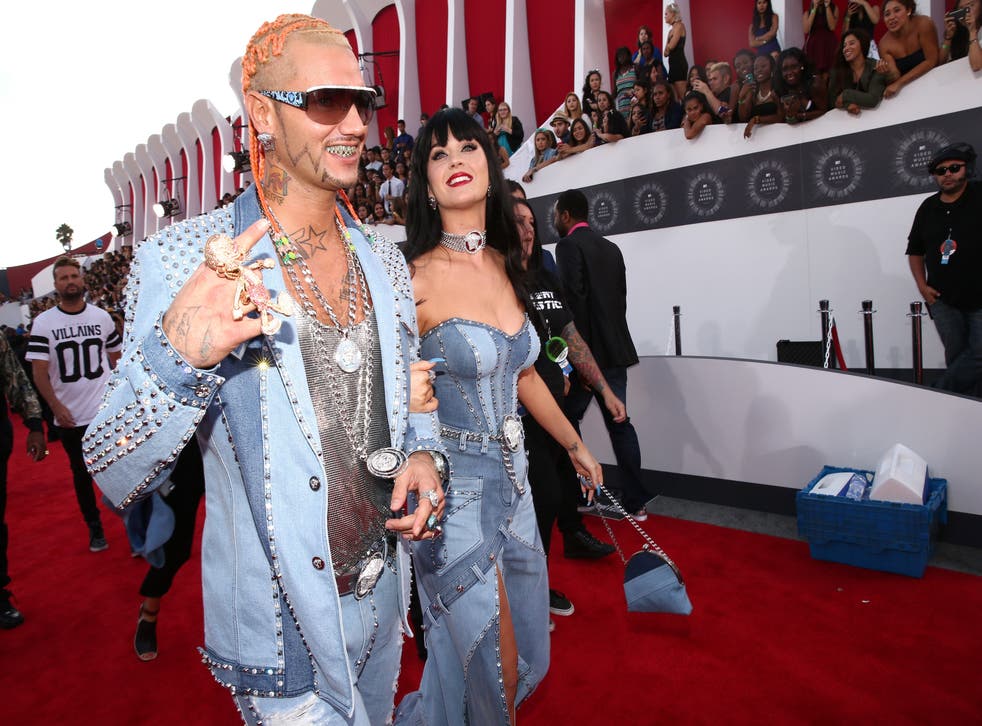 Riff Raff is rarely acknowledged this side of the Atlantic.
In fact, so little attention is usually paid to the rapper – best known, at least by us, as "Bono with cornrows" – he attempted to pull off the lamest publicity stunt in recent awards history when he turned up to the MTV VMAs dressed as a double-denim Justin Timberlake circa 2001, with Katy Perry as his Britney Spears.
It was a poor look then, and an even worse spectacle in the year 2014.
Yet that didn't stop him from berating British singer Sam Smith for doing him the huge favour of cropping him out of an Instagram photograph he took with Perry and Charli XCX.
"So amazing to see my girl @charli_xcx last night!! Smashing it so hard #STORTFORD," Smith captioned the image.
Little did he expect the somewhat angered response he got back from Mr Raff, clearly perturbed by the fact he hadn't been included:
Despite her questionable choice of date and attire, Katy Perry was honoured with the Best Female Video Award (yes, they still have gender categories for music videos) for her controversial visuals for "Dark Horse".
MTV VMAs 2014 red carpet in pictures

Show all 35
The video caused much controversy when it was initially released in February.
An online petition signed by more than 50,000 Muslims demanded it was pulled from YouTube because of an offending scene, which shows an Islamic necklace burned by lightning shot from Perry's fingers.
Join our new commenting forum
Join thought-provoking conversations, follow other Independent readers and see their replies