Rio 2016: Chinese swimmer Fu Yuanhui smashes taboos by admitting her period hampered Olympic performance
Fu's comments came after China came fourth in the 4x100m medley relay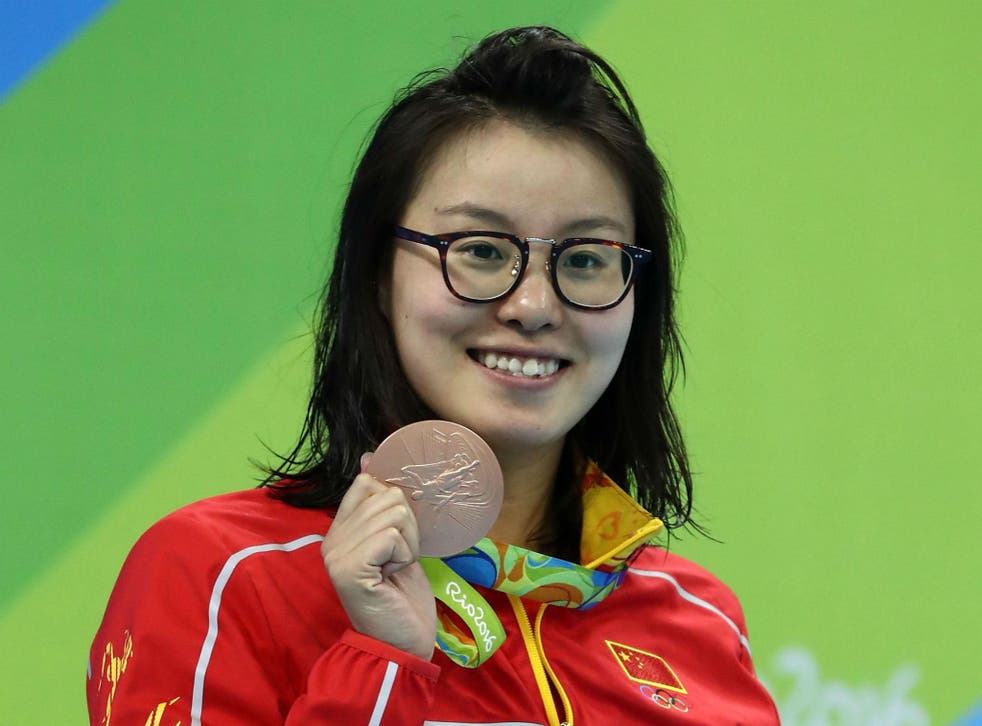 While periods are a common experience for many women across the world, discussing menstruation is still a widely held taboo, even in 2016.
This is particularly evident in the sporting world, with British tennis champion Annabel Croft declaring periods the "last taboo" in sport.
The rare discussion and acknowledgement of periods comes despite the array of symptoms that could potentially hamper an athlete's performance.
But the Chinese Olympic swimmer Fu Yuanhui did acknowledge the effect of her period on her body on Sunday when she claimed her performance in the 4x100m medley relay in Rio was partly hampered because of how tired her period was making her feel.
Period euphemisms around the World

Show all 8
"I don't think I performed very well today. I feel I let my teammates down," she told state broadcaster CCTV. "It's because my period came yesterday so I felt particularly tired, but this isn't an excuse, I still didn't swim well enough."
Fu, who was seen apparently crouching down in pain after the race, has earned respect and praise in China for breaking the taboos which exist in the country surrounding menstruation and tampons.
On the Chinese social network Weibo comments included: "I really admire Fu Yuanhui, for swimming while she was on her period – women can be affected during their periods, especially with period pain […] Fu Yuanhui we're still very proud of you," reports the BBC.
However, others reportedly accused the swimmer of lying about being on her period as they were confused as to how she could have swam while on her period. Tampons are largely unused in China partly due to the myth using them will take away virginity by breaking the hymen.
Eighty-five billion sanitary towels were made by Chinese manufacturers last year but not one tampon was, according to the LA Times. However, this may be about to change with the launch of the country's first brand of tampons.
Fu has become a popular competitor of the games and she has established herself as somewhat of a national treasure in China. Her post-match interviews, including a delightful clip where she had to be informed she had just won a bronze medal, her facial expressions and discussion of her "mystic energy" have been crowd pleasers.
Last year, British tennis player Heather Watson was praised for frankly discussing the effect her period had on her tennis performance during the Australian Open. After being knocked out in a first-round defeat and suffering nausea and dizziness, Watson said: "I think it's just one of these things that I have, girl things."
Register for free to continue reading
Registration is a free and easy way to support our truly independent journalism
By registering, you will also enjoy limited access to Premium articles, exclusive newsletters, commenting, and virtual events with our leading journalists
Already have an account? sign in
Register for free to continue reading
Registration is a free and easy way to support our truly independent journalism
By registering, you will also enjoy limited access to Premium articles, exclusive newsletters, commenting, and virtual events with our leading journalists
Already have an account? sign in
Join our new commenting forum
Join thought-provoking conversations, follow other Independent readers and see their replies