Rio 2016: Uber driver will get to see his son compete in the Olympics with help of passenger
Ellis Hill initially could not afford the trip to Brazil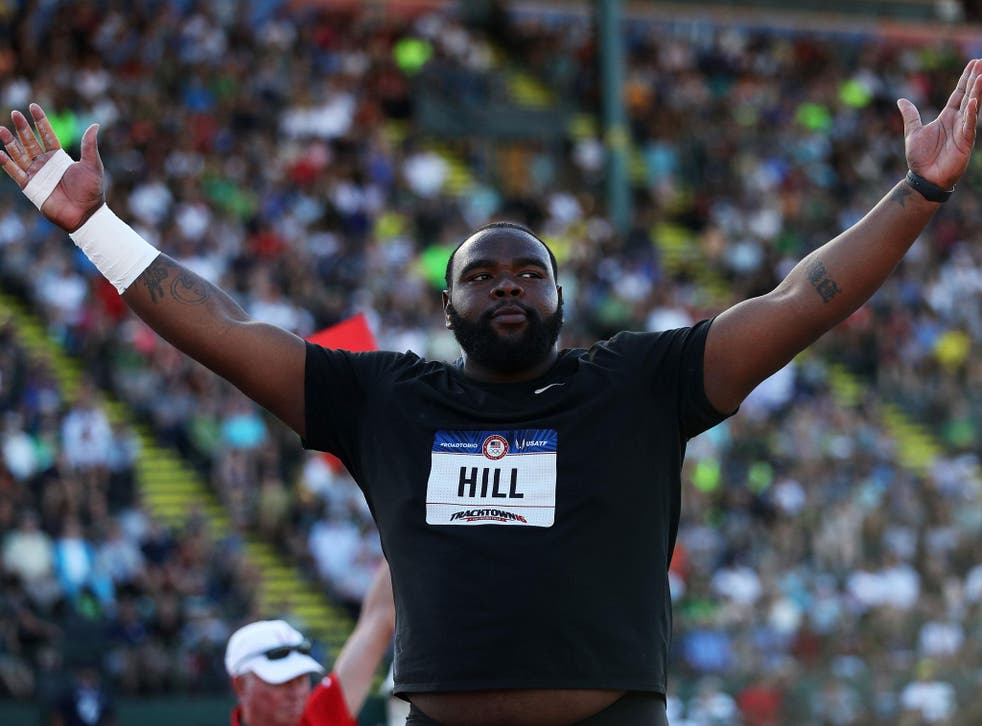 The father of an athlete on the US Olympic Track & Field team was not planning on going to see his son compete in the Games in Brazil because he simply could not afford it.
But with the help of a good Samaritan, an Uber driver from Philadelphia has made the trip down to Rio for the once in a lifetime chance to see his son compete.
Ellis Hill – whose son Darrell throws shot put for the US team – told one of his passengers, Liz Willock about the Games and his excitement for his son.
"At that point, she asked me if I was going. I said I couldn't afford it," Mr Hill told CBC. "She said, 'If I get you a ticket, would you go?' And my first response was, 'You don't have to do that.' Because I didn't really know her."
Ms Willock reportedly works for a global travel agency and tried to use her contacts in Brazil to help out Mr Hill, who is disabled and retired.
By the next morning, Mr Hill found that his serendipitous passenger had set up a GoFundMe account to help raise funds for the trip.
The GoFundMe quickly surpassed the $7,500 goal.
Mr Hill told NBC10 that seeing his son compete will "mean a whole lot" to him.
Rio 2016 - Five highlights from the opening ceremony
"Many times, I really wanted to be with him on the other meets that he was at, you know, and had to apologise for one reason or another," he said, "and this is actually what he's been working toward for a long time.
"It's going to be extremely awesome for me to experience this."
The opening ceremony of the 2016 Rio Olympics kicked on Friday evening. Some 80,000 attendees are expected to visit the Maracanã Stadium, including 11,000 athletes. More than 500,000 tourists are expected to descend upon Rio de Janeiro during the Games.