Robin Williams sent dying fan message of hope one month before his own death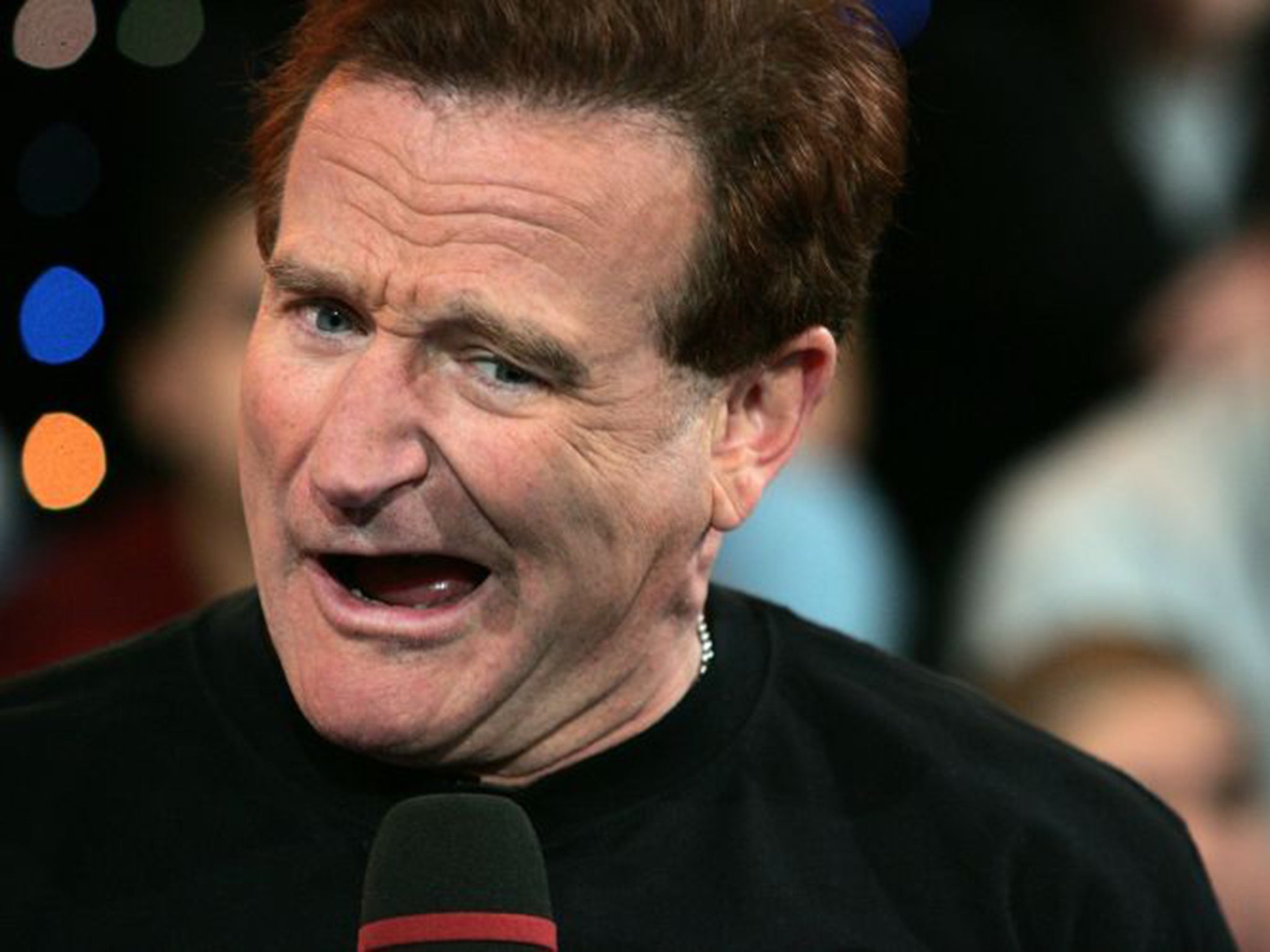 Robin Williams died two years ago today.
The comedy giant had been diagnosed with Parkinsons disease a few months before he died. An autopsy found the Mrs Doubtfire actor had been suffering from a rare form of dementia which may have affected his reasoning abilities.
Williams was known for his comedic brilliance, dexterity and also his kindness, the latter being something he was increasingly remembered for in the eulogies and tributes which followed.
There have been few deaths in recent memory that have prompted such an outpouring of collective grief from politicians, celebrities, fans and people from all walks of life.
In pictures: Robin Williams 1951 - 2014
Show all 25
In the weeks after his passing, dozens came forward with stories of how the 63-year-old had affected their life in some way, whether it be by asking his teenage co-star's date out to the prom on their behalf, writing letters in defence of pupils to headteachers or making them laugh on the saddest nights of their life.
A few months before taking his life, he sent one terminally ill fan a message of hope after finding out he had made it on to her bucket list.
Vivian Waller, from New Zealand, compiled a list of things she wanted to accomplish after being told she had only months to live. Meeting Williams was one, but she was too sick to travel.
The 21-year-old was living in an Auckland hospice when one of her friends managed to contact Williams. He responded by emailing across a video with a message for her.
"Hi Vivian, it's Robin Williams here, saying: Hey girl, what's going on there down in New Zealand?" he said to the camera, putting on a Kiwi accent.
"Sending all my love to you, Jack and Sophie. Mark this off your bucket list."
"I said: Hey, hey, hey. What's going on?" he continued. "It's all right, 'sall right, 'sall right. I'm just channelling Matthew McConaughey."
"Much love to you baby!"
Waller died peacefully in her sleep in September 2014, less than two months after the death of her idol. She is survived by her three-year-old daughter Sophie and her widow, Jack.
Join our commenting forum
Join thought-provoking conversations, follow other Independent readers and see their replies