Ronan Farrow writes impassioned essay supporting his sister Dylan's claims of sexual abuse against estranged father Woody Allen
Allen is currently promoting his latest film at the Cannes Film Festival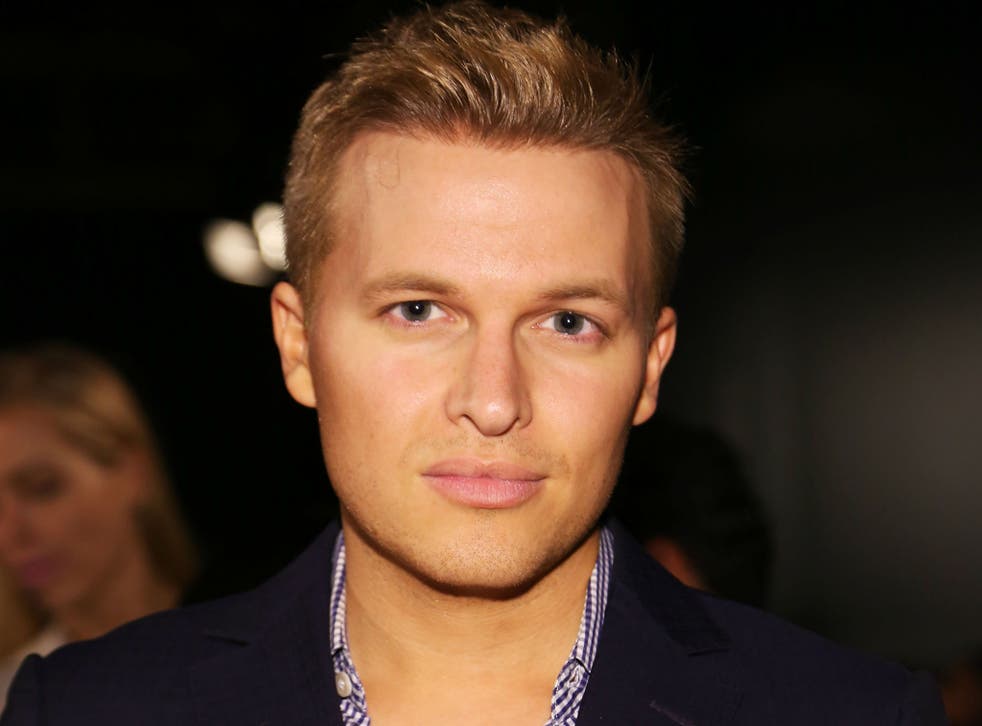 Ronan Farrow has supported his sister Dylan's claims that their father Woody Allen sexually abused her as a child.
Farrow, who is estranged from his father and has publicly spoken in support of his sister before, wrote a piece in defence of his sister.
Ronan and Dylan are the adopted children of Mia Farrow and Allen. Following Mia and Allen's split, Mia accused Allen of sexually abusing Dylan when she was seven-years-old, Ronan would have been four. Dylan, now 28, repeated the allegation in 2014 in a lengthy blog post.
Allen has always vehemently denied the sex abuse allegation and has never been charged with any criminal offence. He responded to Dylan's accusation with an article in the New York Times in which he accused Mia of coaching Dylan to believe the allegation was truthful.
On Wednesday, Allen debuted his film Cafe Society at the Cannes film festival. The film stars Steve Carrell, Blake Lively, Jesse Eisenberg and Kristen Stewart, the latter having recently admitted initial concern when working with Allen due to the historical allegation but then decided the "experience of making the movie was so outside of that".
In an article for the Hollywood Reporter, Ronan, a journalist, criticises the media for allegedly not asking Allen more questions on the allegation and calls for changes to how sex abuse allegations are reported. He explains he avoided writing about the claims surrounding his family for years.
"I had worked so hard to distance myself from my painfully public family history and wanted my work to stand on its own," he said.
"So I had avoided commenting on my sister's allegations for years and, when cornered, cultivated distance, limiting my response to the occasional line on Twitter."
The 28-year-old also admits he had initial concern over Dylan's blog post, saying "I begged my sister not to go public again and to avoid speaking to reporters about it".
People news in pictures

Show all 18
Ronan also says he believes his sister's allegations and points to the ruling that saw Allen denied custody of the children. The judge concluded that "Mr Allen's behaviour toward Dylan was grossly inappropriate and that measures must be taken to protect her" but did not suggest sexual abuse took place.
The family remains divided on what happened and in the initial custody ruling the judge said of the alleged incident of sexual abuse: "We will probably never know what occurred on August 4, 1992".
Allen and Mia Farrow's elder son, Moses, has a different opinion to Ronan, supporting his father and publicly disputing Mia and Dylan Farrow's allegations.
In an interview with People magazine following Dylan's blog, Moses, a family therapist, alleged of his mother Mia: "My mother drummed it into me to hate my father for tearing apart the family and [supposedly] sexually molesting my sister. And I hated him for her for years I see now that this was a vengeful way to pay him back for falling in love with Soon-Yi."
Soon Yi is Mia's adopted daughter from a previous marriage of Farrow's who has been married to Allen since 1997, they have two adopted daughters together. Soon-Yi was in her early 20s when she entered into a relationship with a 57-year-old Allen.
A representative for Allen did not immediately respond to a request for comment.