Roosh V: Amazon hit by petition to stop selling books from 'pick-up' blogger who called for rape to be legalised
Roosh V's self-published guides have been condemned as 'rape books' by campaigners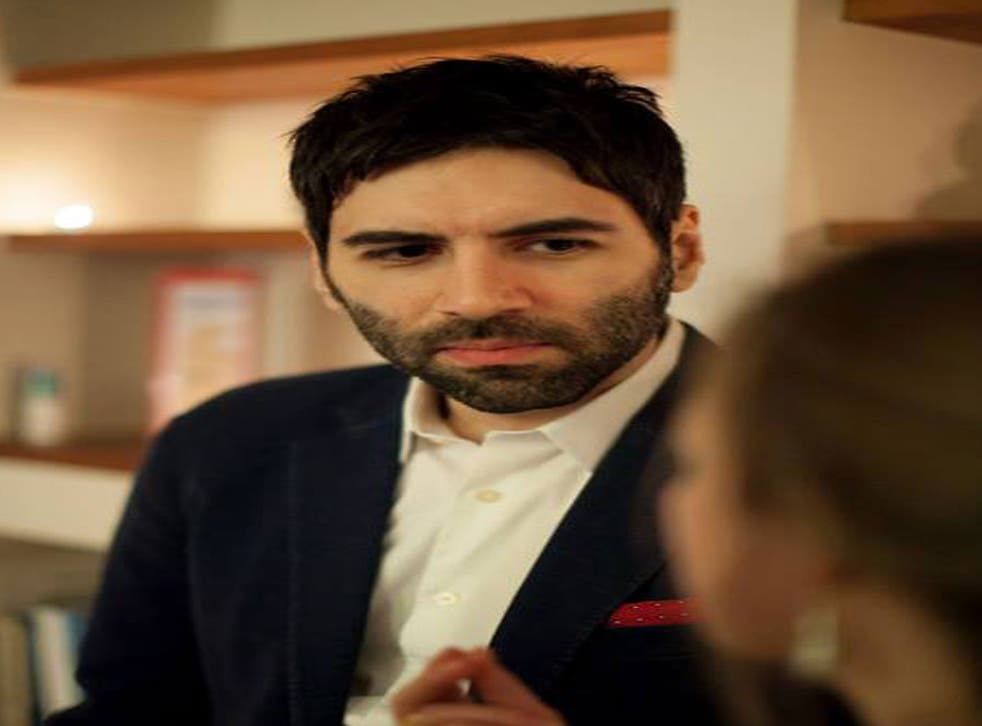 A petition has been launched urging Amazon to stop selling books written by a controversial blogger who has called for rape committed in a private place to be legalised.
The anti-feminist blogger Daryush Valizadeh, who goes by the name 'Roosh V', shares tips on how to 'pick-up' women on his website, (such as "stop asking for permission"), and in his self-published books, which give advice on how to have more sex with women in different countries.
He also publishes a weekly news letter that details ways to isolate girls in bars and "defeat bedroom resistance" in one simple move.
Some of his titles include Bang: The Pickup Bible That Helps You Get More Lays and Bang Iceland, "a travel guide designed to help you sleep with Icelandic women in Iceland without paying for it".
One of Valizadeh's blog posts in February was widely condemned for advocating legalising rape in order to force women to take responsibility for their security and events "that are easily preventable".
The post, entitled 'How to stop rape', said some women would claim they were assaulted the day after having sex just because they felt "awkward, sad, or guilty after a sexual encounter they didn't fully remember".
It also claimed women should be made responsible for ensuring they were not raped, instead of teaching men not to rape.
"I propose that we make the violent taking of a woman not punishable by law when done off public grounds," he wrote.
"If rape becomes legal under my proposal, a girl will protect her body in the same manner that she protects her purse and smartphone. If rape becomes legal, a girl will not enter an impaired state of mind where she can't resist being dragged off to a bedroom with a man who she is unsure of—she'll scream, yell, or kick at his attempt while bystanders are still around.
"Without daddy government to protect her, a girl would absolutely not enter a private room with a man she doesn't know or trust unless she is absolutely sure she is ready to sleep with him. Consent is now achieved when she passes underneath the room's door frame, because she knows that that man can legally do anything he wants to her when it comes to sex."
Almost 5,000 people have signed a Change.org petition launched by Caroline Charles urging Amazon to pull his "rape books" from the site, which she describes as a "thinly veiled" guide to getting away with sexual assualt.
"So far today, two women who've read up about Roosh V (Daryush Valizadeh) and his views on rape, women and 'dating' have ended up being physically sick," her petition states. "It's that repugnant.
"Amazon currently stocks all of his books. They're making money from a man telling other men how to overcome and rape women. So is he.
"Valizadeh claims protest against him only 'makes him stronger'. So let's hit him where it hurts - financially. Help petition Amazon to remove his works from their their stock."
Amazon has been contacted for comment.
Register for free to continue reading
Registration is a free and easy way to support our truly independent journalism
By registering, you will also enjoy limited access to Premium articles, exclusive newsletters, commenting, and virtual events with our leading journalists
Already have an account? sign in
Register for free to continue reading
Registration is a free and easy way to support our truly independent journalism
By registering, you will also enjoy limited access to Premium articles, exclusive newsletters, commenting, and virtual events with our leading journalists
Already have an account? sign in
Join our new commenting forum
Join thought-provoking conversations, follow other Independent readers and see their replies