Duchess of Cambridge given 10% loyalty discount for giving birth in same hospital with second royal baby
A two room suite costs £6,570 for an overnight stay with a "normal delivery" -  a snip at £5,913 with the Duchess's bonus knockdown
Jenn Selby
Wednesday 15 April 2015 11:18 Comments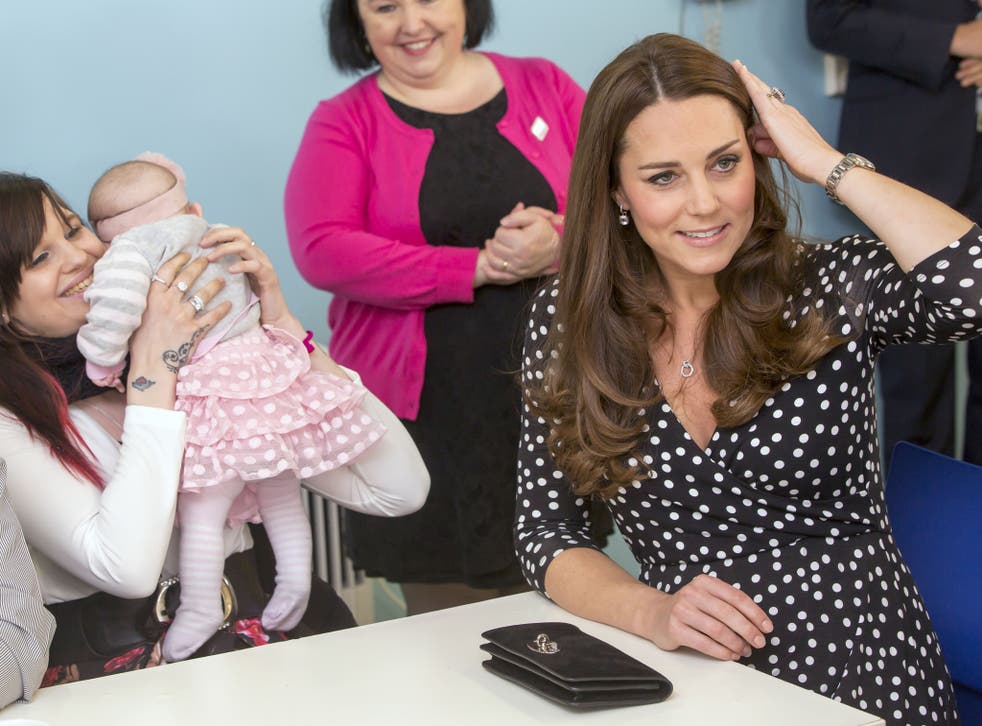 Those who thought loyalty discounts were reserved for frequent flyers and the weekly shop, think again.
The Duchess of Cambridge has been offered the Lindo Wing of St Mary's Hospital in London – where she gave birth to Prince George in 2013 – at a knock-down of 10 per cent to give birth to her second child with the private group.
The bad news for the royal bank balance is that prices on the ward have increased since then. Now, a two room suite costs £6,570 for an overnight stay with a "normal delivery". That's a snip at £5,913 with the Duchess's discount. On top of this, there is also the £6,000 consultant's fee.
Security preparations for the arrival are already underway. Parking notices have been erected outside the hospital, marking the 15-30 April out of bounds 24 hours-a-day for an undisclosed "special event".
According to royal sources, the baby is due on 25 April, close to the Cambridge's wedding anniversary on 29 April.
That's just over a week to leave the country, should you wish to avoid any more anodyne stories involving infants and royalty. Perhaps even utilise your own discount with a last-minute booking deal.
Register for free to continue reading
Registration is a free and easy way to support our truly independent journalism
By registering, you will also enjoy limited access to Premium articles, exclusive newsletters, commenting, and virtual events with our leading journalists
Already have an account? sign in
Join our new commenting forum
Join thought-provoking conversations, follow other Independent readers and see their replies