Rush Limbaugh argues that the racist Oklahoma SAE frat chant would be a hit if Kanye West rapped it
The conservative commentator made the controversial remarks on the radio
Helen Nianias
Thursday 12 March 2015 12:27 Comments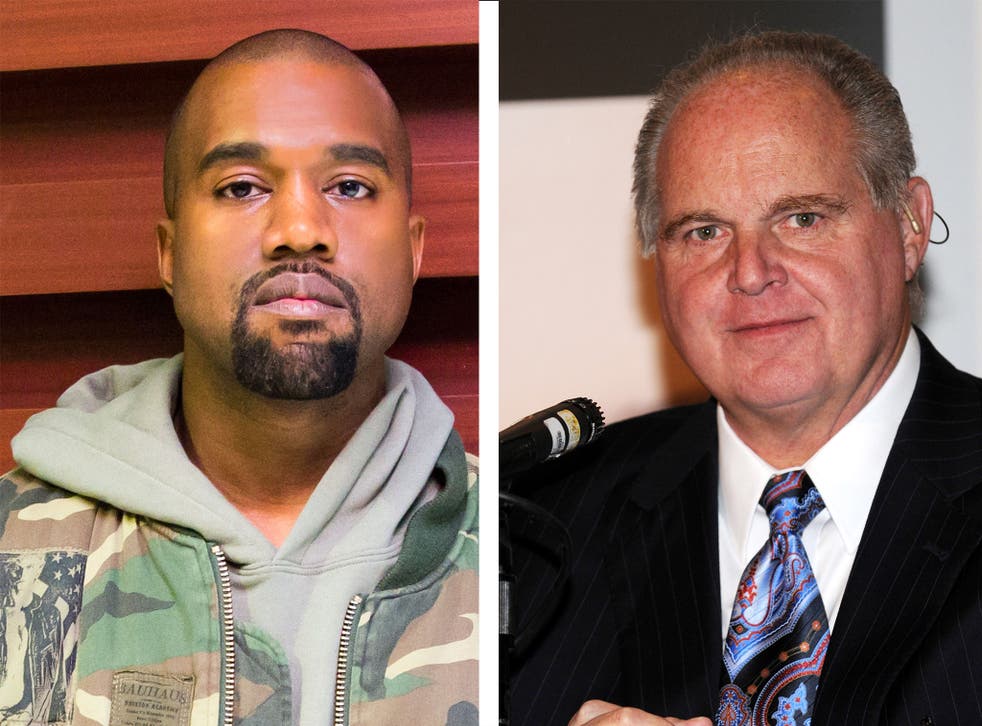 Kanye West could have made an offensive slogan chanted by the Sigma Alpha Epsilon fraternity a hit, Rush Limbaugh has argued.
Limbaugh said that the chant of "there will never be a n****r in SAE" could have been a mainstream success if West had recorded it.
The chant caused outrage and the fraternity was closed by the University of Oklahoma.
However, Limbaugh said that if the rapper have written it, the chant could have been acceptable to some people. "If this had been a song by Kim Kardashian's husband and they had sung this song at the Grammys... it'd be a hit," he said on his radio show, The Rush Limbaugh Show.
He later added: "But I'm telling you this stuff gets awards and the people who sing it are portrayed as American royalty in terms of celebrity. You can't deny that."
West uses the N-word 45 times in song "All Day", which was heavily censored for television when he performed it at the BRIT Awards. His major hit with Jay Z from album Watch The Throne was "N****s In Paris".
Limbaugh is known for being outspoken, and was most recently in the news after arguing against Idris Elba as the next James Bond. "James Bond is a fictional character, obviously," he said on his radio show in December 2014. "He was white and Scottish, period."
"I know it's racist to probably even point this out, but the franchise needs to get with it!"
He added: "We had 50 years of white Bonds because Bond was white! Bond was never Black. Ian Fleming never created a Black Brit to play James Bond."
Register for free to continue reading
Registration is a free and easy way to support our truly independent journalism
By registering, you will also enjoy limited access to Premium articles, exclusive newsletters, commenting, and virtual events with our leading journalists
Already have an account? sign in
Join our new commenting forum
Join thought-provoking conversations, follow other Independent readers and see their replies