Russell Brand admits he's 'open minded' about 9/11 conspiracy theories in Newsnight interview with Evan Davis
The comedian turned political activist was in typically combative form during his promotional interview on the BBC for his book Russell Brand's Revolution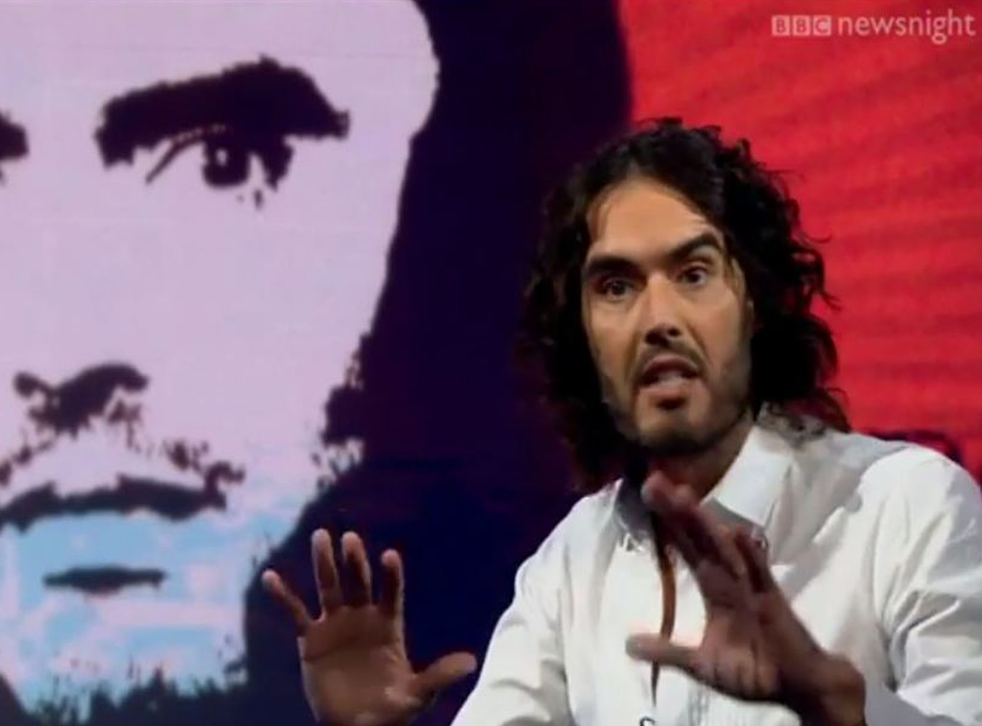 Those thinking his famed revolutionary stand-off against Jeremy Paxman was the last explosive Newsnight appearance we were set to see from Russell Brand – think again.
The comedian turned political activist was in typically combative form during his promotional interview with new anchor Evan Davis last night, scheduled to push the release of his new book, Revolution.
As well as shouting about his utopian stance on social reform, he also admitted he remained perceptive to the validity of 9/11 conspiracy theories.
"We have to remain open-minded to that kind of possibility," he said, asked by Davis whether he believed the terror attacks on the Twin Towers had been orchestrated by the American government.
Elsewhere during the heated debate, he claimed that the BBC "shamefully sabotaged" the Scottish Independence Referendum.
He also criticised the BBC's coverage of the terror shootings in Ottawa, Canada this week, claiming that the broadcaster is attempting to build an "anti-Islamic narrative".
Despite the volatility of the conversation, which saw Brand accuse Davis, "an Oxford-educated man", of being rude to him, and Davis exclaim that he was trying in vain to take Brand "seriously", it ended on an affable note - and some more self-promotional plugging of Brand's "News you can trust", The Trews.
Russell Brand's Most Controversial Quips

Show all 19
Watch it in full above.
Join our new commenting forum
Join thought-provoking conversations, follow other Independent readers and see their replies