Russell Brand gatecrashes New Zealand TV station, gives bizarre traffic report and feeds journalist a cupcake
A member of staff described his behavior as "Intense, crazy and a bit creepy"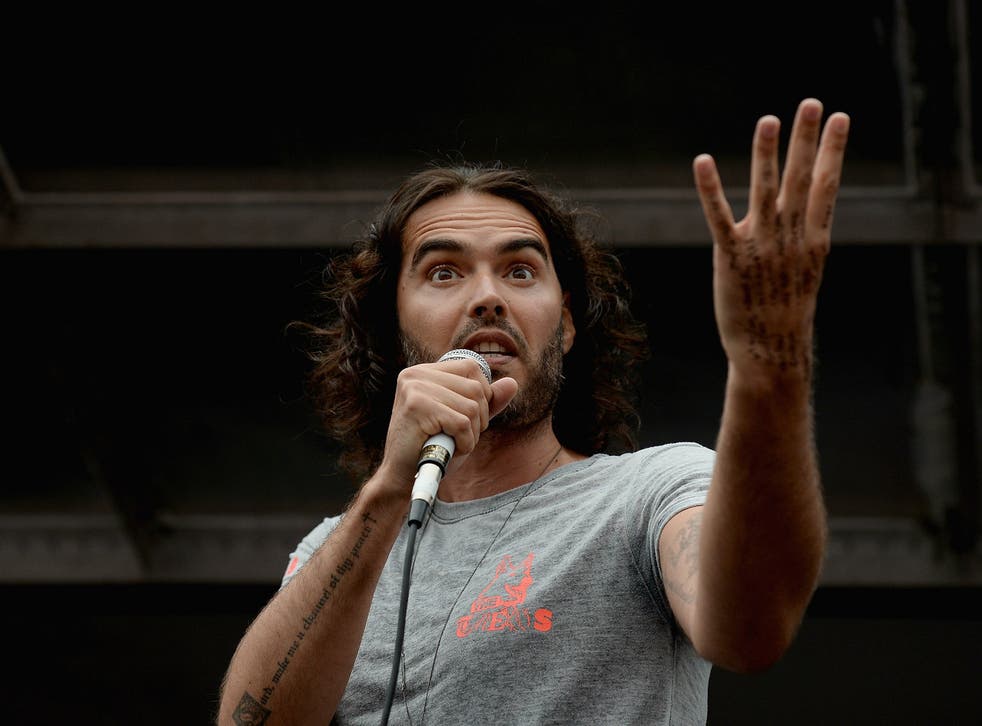 Russell Brand has been suspiciously quiet since leaving behind a burgeoning career as a political vlogger, but all that has come to a swift end as the comedian marched into a TV station and demanded an interview.
Brand had attended mass earlier that day before asking a church-goer to take him to the nearest TV station as he "hadn't done any publicity" for his upcoming shows, according to The Huffington Post.
He reportedly ran into to TVNZ saying "I've got 21 minutes, who would like to interview me?" and was promptly given a tour of the building.
Staff at the station took pictures and videos of Brand during his visit, though Lisette Reymer noted he didn't actually answer any of the questions he was asked.
She described him as "Very physical, very full on, very intense, very hard to focus, a free spirit, everything you would imagine him to be except taller."
Another member of staff said he was "Intense, crazy and a bit creepy."
People news in pictures

Show all 18
Brand took a shine to traffic reporter Selena Hawkins, interrupting her live report to give his own thoughts on the traffic in Auckland.
"Has there been a congestion? Has there been some fumes coming out of the bath? What's going on in the fog, what's going on in the smog? Welcome to Auckland, there's been some incredible congestion, there's an incredible suggestion."
Brand then lifted up a cupcake and fed it to her. "I imagined you'd have an eating disorder," Brand said, noting the journalist was "tiny".
He left shortly after that, thirsty for another platform to display his wackiness.
Join our new commenting forum
Join thought-provoking conversations, follow other Independent readers and see their replies