Russell Brand on Scottish Independence: Comedian casts Sean Hannity asunder to engage in the other big emotive debate
It's particularly topical today, after a heated televised debate between Scottish First Minister, Alex Salmond, and Alistair Darling
Jenn Selby
Wednesday 06 August 2014 15:39 Comments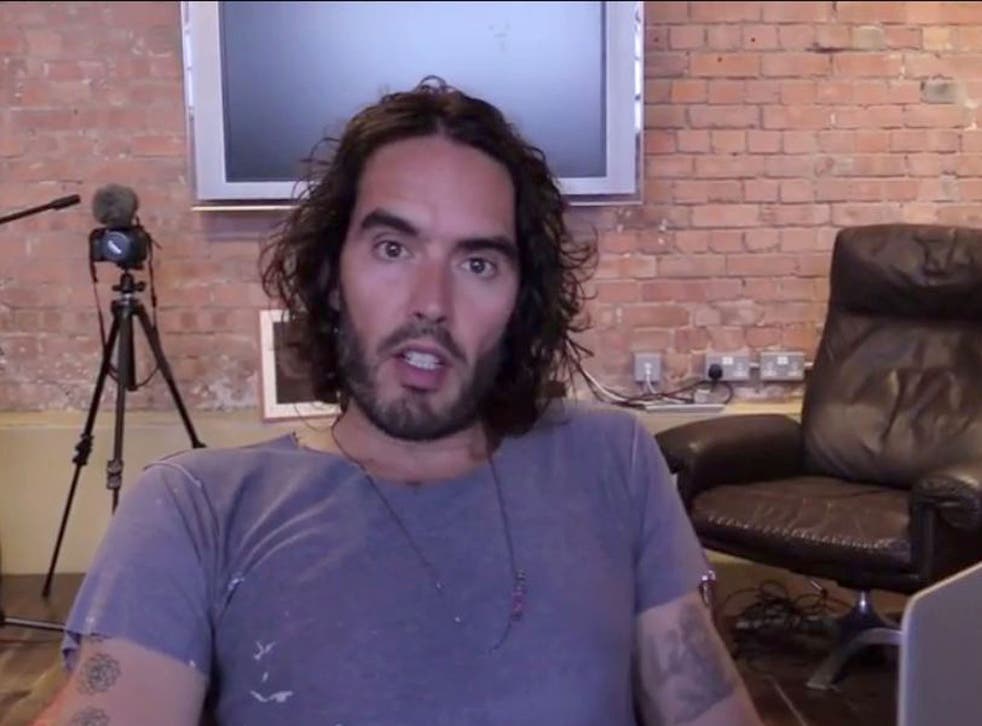 Sean Hannity's expansive sigh of relief could be heard all the way from Israel (probably), where he is currently putting together a FOX News documentary on what he claims is a proportionate military operation by the IDF in Gaza.
Russell Brand has made headlines repeatedly over the last week for his fluid piece-by-piece dissection of Hannity's "one-sided" coverage of the conflict, which has seen over 1883 Palestinians perish in the region – a majority of which have been civilian casualties – compared to 63 Israelis, all but three of whom have been soldiers.
But it seems he's turned his attentions away from tearing Hannity's combative interview technique to shreds to engage in the other big political debate gripping the UK – Scottish Independence.
It's particularly topical today, after a heated televised discussion between Scottish First Minister, Alex Salmond, and Alistair Darling, the leader of the pro-Union Better Together campaign, was broadcast last night (5 August).
And Brand was quick to insist – in a somewhat rambling minute-long segment – that the Scottish National Party would not represent the interests of Scottish citizens any better than Westminster has.
Scottish Independence: For and against

Show all 24
"I like things getting smaller and more devolved - more power for the people," he said, appearing at first to favour the SNP campaign.
Then he told his YouTube followers to ignore "useless" Alex Salmond and his policies entirely and focus instead on governing themselves as individuals.
"Them SNLP or whatever they're called. Don't trust them, they'll be useless, they'll be no good."
"I wouldn't imagine the Scottish government, independent or in conjunction with Westminster, are really going to represent you people because, as you know, that's not how politics work," he continued.
"Don't get excited about but yeah, have independence if you want, but actually the true independence we need is independence from governments not independence from imaginary nations."
No, we're not quite sure what he's on about entirely either. But you can attempt to decipher what he's saying incredibly quickly in the video below:
Register for free to continue reading
Registration is a free and easy way to support our truly independent journalism
By registering, you will also enjoy limited access to Premium articles, exclusive newsletters, commenting, and virtual events with our leading journalists
Already have an account? sign in
Join our new commenting forum
Join thought-provoking conversations, follow other Independent readers and see their replies