Salma Hayek mocks Donald Trump's 9/11 and 7/11 mix-up
After Trump referred to 9/11 with the name of a popular convenience store 
Olivia Blair
Tuesday 19 April 2016 21:00 Comments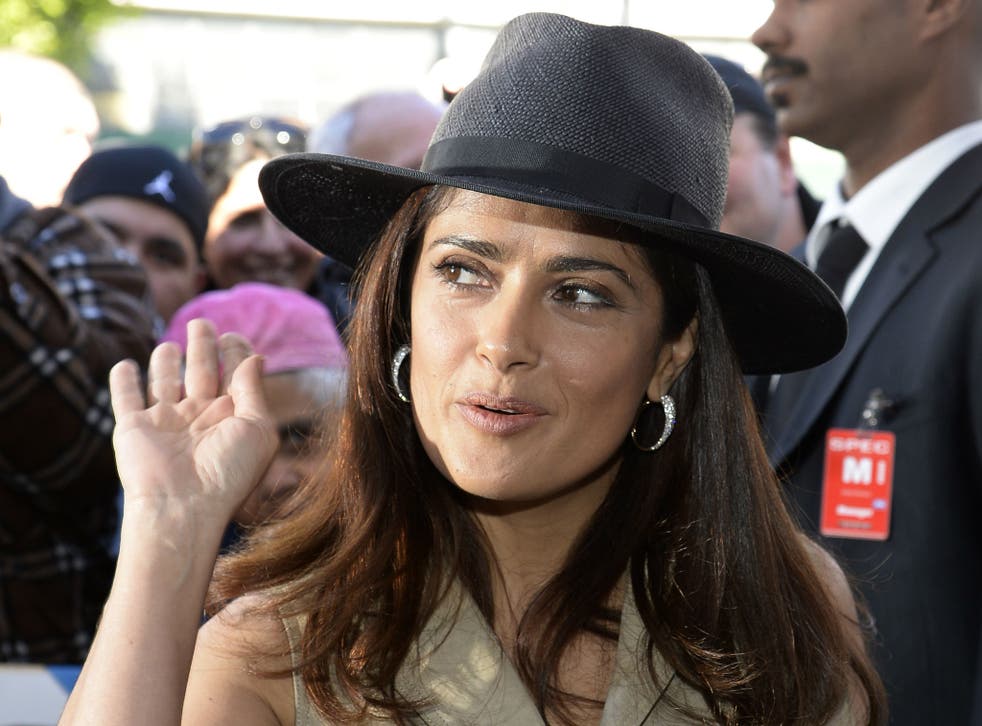 Salma Hayek has ridiculed Donald Trump's most recent blunder in an acerbic tweet also mocking his immigration policy.
Appearing at a rally in Buffalo, New York on Monday, the GOP frontrunner referred to the 9/11 terrorist attacks on the World Trade Centre as 7/11 - a popular convenience store in the US.
"I wrote this out, and it's very close to my heart because I was down there and I watched our police and our firemen down at 7/11, down at the World Trade Centre right after it came down. And I saw the greatest people I've ever seen in action," he said.
Trump confuses 9-11 with 7-11
While Trump may have continued his speech without correcting himself, various news outlets and people made sure he wasn't going to forget this awkward mix-up in a hurry.
Cue Hayek, who responded with this tweet:
Her tweet follows a number of disparaging remarks the real-estate mogul has made about Mexico, his most infamous being the giant wall he pledged to erect at the border to Mexico should he get elected.
Register for free to continue reading
Registration is a free and easy way to support our truly independent journalism
By registering, you will also enjoy limited access to Premium articles, exclusive newsletters, commenting, and virtual events with our leading journalists
Already have an account? sign in
Join our new commenting forum
Join thought-provoking conversations, follow other Independent readers and see their replies