Lauren Morelli and Samira Wiley engaged: Orange is the New Black writer proposes to actress
The couple met on the set of the Netflix original drama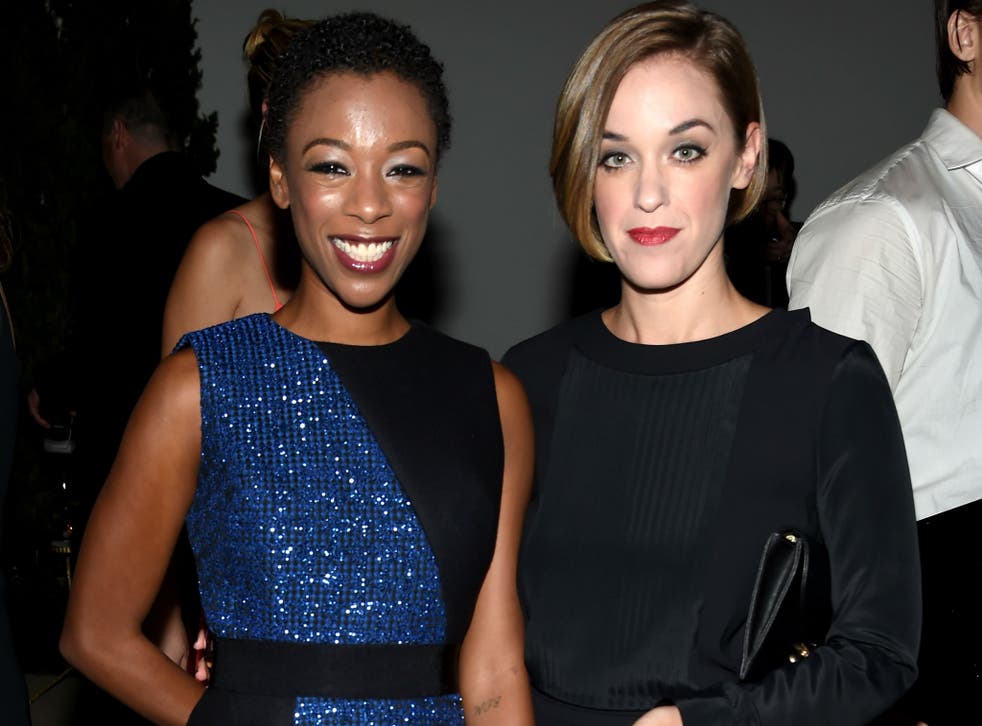 After weeks of high-profile divorces, some happier news: Orange is the New Black actress Samira Wiley has announced her engagement to Orange is the New Black writer Lauren Morelli.
Wiley shared a picture of her engagement ring on Instagram under the caption 'yes'.
The 29-year-old was propelled to fame after being chosen to play Poussey in the seminal prison drama. Before this, she worked as a bartender - a job she kept up throughout the whole of filming for the first season in case OITNB was a flop.
Morelli, who wrote Wiley's final episode, joined the show just a few months after marrying her husband and says she realised she was gay while writing the script. They separated and Morelli came out in 2014 before beginning a relationship with Wiley.
Orange Is The New Black season 3 films in Queens, New York

Show all 9
She detailed her realisation in an essay for Mic describing how the love storyline for protagonists Piper and Alex became "a mouthpiece for my own desires and a glimmer of what my future could look like".
"I realised I was gay in fall 2012, one of my first days on the set. It wasn't so much one thing, but the sum of many small details: how uncomfortable I felt around groups of lesbians or how I considered myself (shrug) a 'not very sexual person'. When considered alone, these seemed like little quirks that made me me. Wanting to read a book instead of have sex is a perfectly reasonable preference to have, right?
"I am now out to my family, my friends and most of my co-workers on Orange (and now to you, dear reader). Now, when I am in the writers' room or on set, I no longer feel like I am stuck in the middle of two truths. I belong because my own narrative fits in alongside the fictional stories that we are telling on the show: stories of people finding themselves, of difficult paths and of redemption."
Wiley will star in Hulu's 10-part adaption of The Handmaid's Tale, Margaret Atwood's unsettling dystopian drama about a totalitarian society where fertile women are kept under lock and key as handmaids, their value based solely on their ability to reproduce.
Register for free to continue reading
Registration is a free and easy way to support our truly independent journalism
By registering, you will also enjoy limited access to Premium articles, exclusive newsletters, commenting, and virtual events with our leading journalists
Already have an account? sign in
Register for free to continue reading
Registration is a free and easy way to support our truly independent journalism
By registering, you will also enjoy limited access to Premium articles, exclusive newsletters, commenting, and virtual events with our leading journalists
Already have an account? sign in
Join our new commenting forum
Join thought-provoking conversations, follow other Independent readers and see their replies