Sandi Toksvig marries partner Debbie in third ceremony: 'Tomorrow, I will love her even more'
Same-sex marriages were not recognised by law until this week
Jenn Selby
Thursday 11 December 2014 14:53 Comments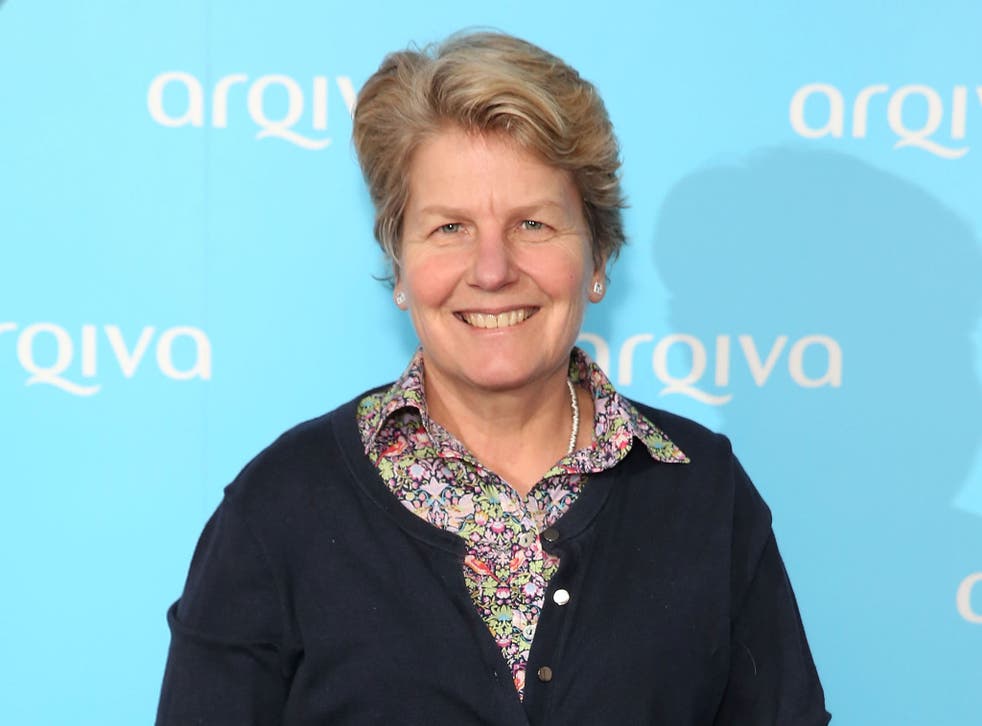 Sandi Toksvig first cemented her relationship with long-time partner Debbie in 2007.
The broadcaster, 56, entered a civil partnership. She then renewed her vows with Debbie Toksvig live on stage in front of an audience of people when same-sex marriage was legalised in March.
But until this week, those marriages were not recognised by law.
On Wednesday, the legislation that governs the conversion of civil partnerships to marriages in England and Wales came into effect.
Rainbow List 2014

Show all 101
So the Toksvigs, themselves strident LGBT campaigners, who, regardless of how many death threats and "other unpleasantries" they received, have pressed for their equal right to declare their love and commitment to each other, took full advantage of the occasion.
"I'd marry her every day if I could," the presenter told Pink News, after she wed for a third time at a London registry office yesterday.
"I do have a confession to make, which is that I do not love Debbie as much today as I will tomorrow.
"Tomorrow, I will love her even more. Every day, it just gets better and better."
"It's time," she added of the legal changes. "It's a better quality – it's about not being a second class status. It's about being exactly the same as everyone else."
Also marking the new legislation yesterday was retail guru Mary Portas, who surprised partner Melanie Rickey with an impromptu wedding at Westminister City Hall.
The pair had been in a civil partnership since 2010.
"We have three children together and there is such a deep rooted commitment to being married, it just felt right," Portas told PA.
"Our last ceremony was very different, with a much wider extension of friends and family."
"I thought we were out looking for art galleries but when we started driving up and down the same street a couple of times I started getting a bit suspicious," Rickey added.
"When we turned up outside Westminster City Hall I guessed what was going on.
"I couldn't think of a better surprise."
Register for free to continue reading
Registration is a free and easy way to support our truly independent journalism
By registering, you will also enjoy limited access to Premium articles, exclusive newsletters, commenting, and virtual events with our leading journalists
Already have an account? sign in
Join our new commenting forum
Join thought-provoking conversations, follow other Independent readers and see their replies