Serena Williams speaks out about the killing of unarmed black teenager Christian Taylor
Williams asked if America was living through 'one gigantic big nightmare'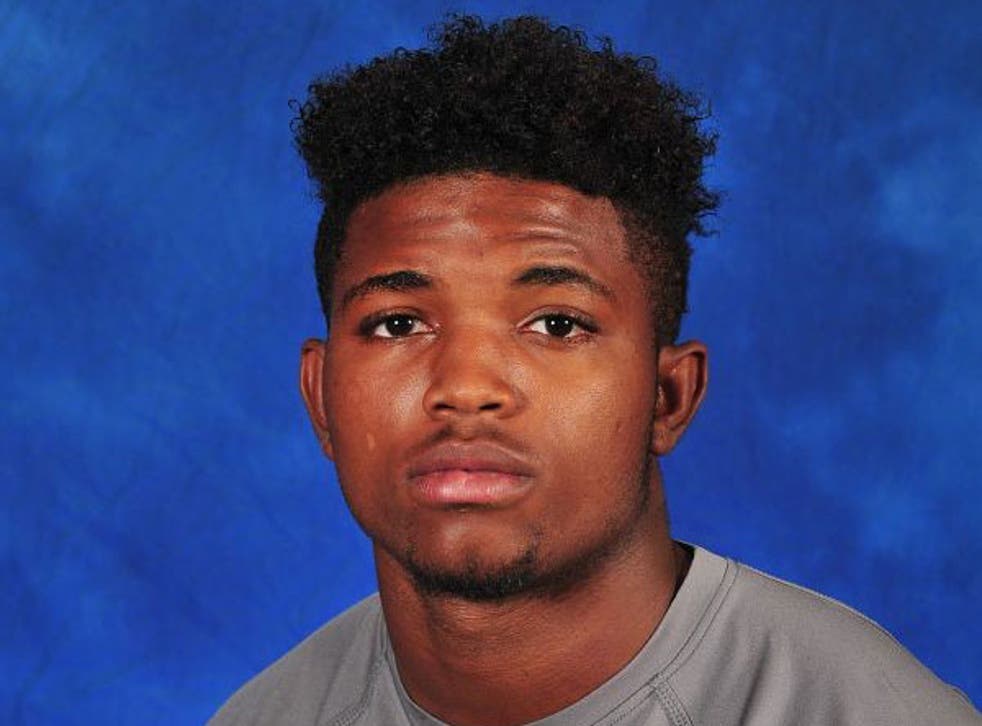 Tennis champion Serena Williams has spoken out on the death of Christian Taylor, an unarmed black teenager who was killed by a police officer after he allegedly drove an SUV through the doors of a car dealership.
Writing on Twitter, Williams, who won the Women's Singles at Wimbledon earlier this year, said: "Really? Are we all sleeping and this is one gigantic bad nightmare? #ChristianTaylor how many hashtags now?", referring to the Twitter hashtags that have regularly sprung up following the deaths of people like Michael Brown, Eric Garner and Sandra Bland at the hands of police.
Taylor, a 19-year-old college student, was shot by a police officer in Arlington, Texas, on 7 August, after he did not comply with instructions to surrender, authorities day.
CCTV footage from the car dealership shows a man, who resembles Taylor, wandering around the dealership's car park. At one point in the video, he climbs on top of a car and begins stamping on the windscreen.
He then allegedly drove his Jeep through the front window of the showroom. When police arrived, they told him to surrender.
According to Arlington Police Chief Will Johnson, the officers went inside the showroom to arrest him. A confrontation followed, the details of which are still unclear, and Taylor, who was unarmed, was shot and killed by trainee officer Brad Miller.
In pictures: Protests over death of Eric Garner

Show all 30
Speaking to local news channel KTVT, Taylor's father Adrian said that what his son had done was wrong, but said he didn't deserve to be killed for it.
He said: "You're a police officer, you're trained to take down men with your hands. You have your Tasers, you have your clubs, whatever there is. Unarmed, a 19-year-old, and you shoot to kill?"
Arlington Police Department is in the process of starting a pilot program for body cameras, that will be worn by officers to provide video evidence of arrests. The officer who shot Taylor was not wearing one, meaning the events surrounding his death are currently unknown.
Join our new commenting forum
Join thought-provoking conversations, follow other Independent readers and see their replies