Shia LaBeouf arrested: Liza Minnelli's rep sent a DVD of Cabaret to the actor as a gift following theatre bust
The actor was led away from the Broadway theatre in handcuffs after disrupting a performance last Thursday
Jenn Selby
Monday 30 June 2014 10:19 Comments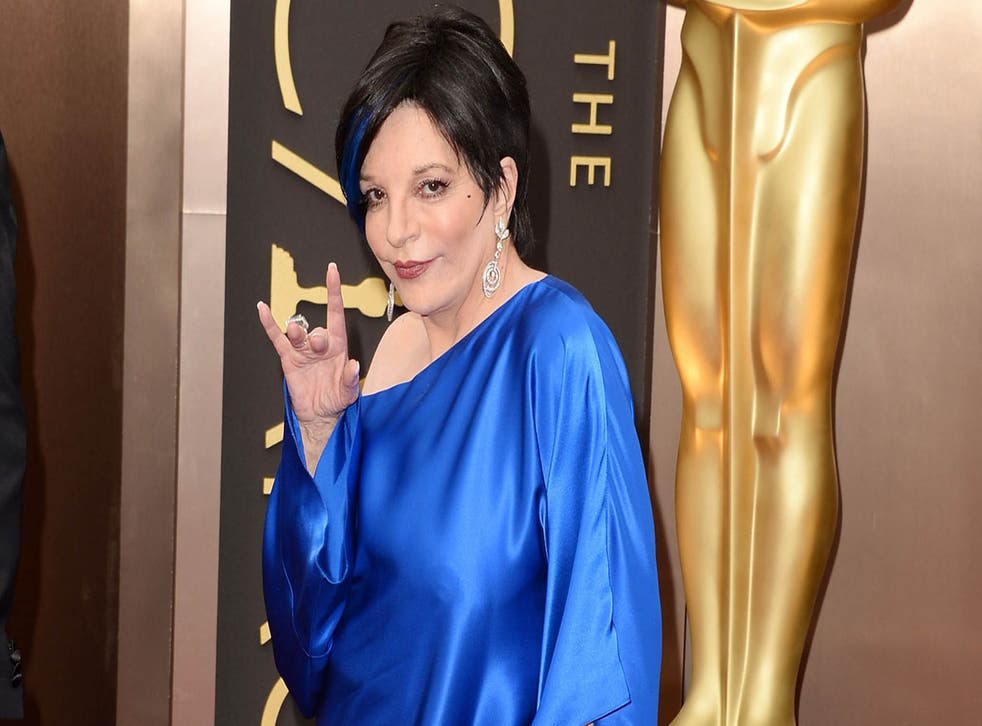 Hell hath no fury like Liza Minelli's publicist, apparently, who gifted a no doubt red-cheeked Shia LaBeouf a DVD copy of Cabaret following his theatre arrest last week.
The Nymphomaniac actor was tearfully led away by police from the Broadway production of the hit musical on Thursday evening, which stars Michelle Williams, after he allegedly disrupted the performance by shouting, smoking and smacking lead actor Alan Cumming on the bottom.
Scott Gorenstein, a spokesperson for Minelli, who won an Academy Award for Best Actress for her role as Sally Bowles in the 1972 film adaptation, confirmed he posted the movie to the actor on Sunday (29 June).
"I figured he may want to find out how it ends," he told E! News.
His tongue-in-cheek statement comes as former co-stars expressed their concerns for LaBeouf, seen bleary-eyed and unkempt as he was released from custody by the New York Police Department on Friday morning (27 June).
Siobhan Fallon Hogan, who starred opposite LaBeouf in Holes, told The Metro: "I think there's a ton of pressure when you're in the acting business. It's hard growing up acting – being a child actor. There's so much pressure to act the right way.
"There's so much attention from the press that, if you make one wrong move, it's under a microscope. I can see that being hard for him."
LaBeouf faces charges of disorderly conduct, criminal trespassing and harassment. He is due in court on 24 July.
Register for free to continue reading
Registration is a free and easy way to support our truly independent journalism
By registering, you will also enjoy limited access to Premium articles, exclusive newsletters, commenting, and virtual events with our leading journalists
Already have an account? sign in
Join our new commenting forum
Join thought-provoking conversations, follow other Independent readers and see their replies