The Independent's journalism is supported by our readers. When you purchase through links on our site, we may earn commission.
Sir Elton John says Jesus would support gay marriage: 'He was all about love'
The singer said that the Church has made progress on gay rights but there is still much to be done across the world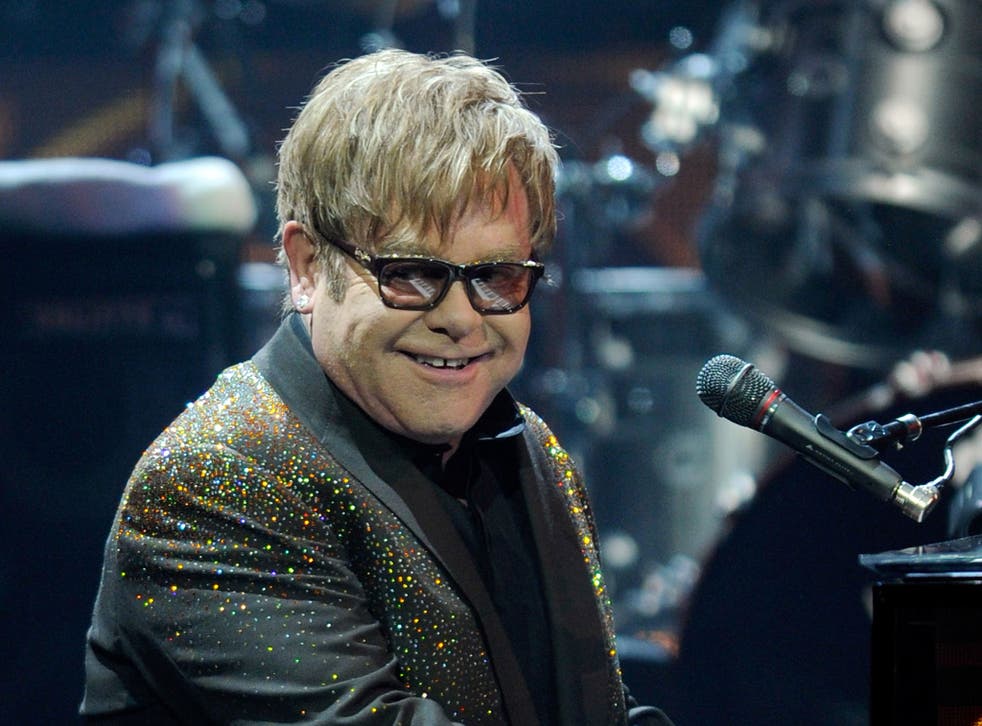 Sir Elton John has said he believes that Jesus would be a supporter of gay marriage.
The "Daniel" singer, who hopes to marry filmmaker David Furnish next year, said he thinks that the Christian figure would have supported the union of gay members of the clergy.
Speaking to Sky News on the same weekend as the London Pride parade, Sir Elton said: "If Jesus Christ was alive today, I cannot see him, as the Christian person that he was and the great person that he was, saying this could not happen.
"He was all about love and compassion and forgiveness and trying to bring people together.
"And that is what the Church should be about."
But the chart-topping artist said that the Church deserved credit for the progress that has been made in recent years. He heaped particular praise onto the Archbishop of Canterbury and Pope Francis, whom he described as a "wonderful" man who had stripped back church teaching to reveal its fundamental message of love.
The A-list opposing Russia's anti-gay laws

Show all 15
Regarding his own plans to marry Furnish, with whom he is already in a civil partnership, he said it would be a "very quiet" and "off-the-cuff" affair.
And he said that while gay rights were improving in the UK, there was still much to be done on a global scale.
"As long as I'm alive I will fight for people's rights," Sir Elton said.
The singer said he plans to meet with Russian President Vladimir Putin when he visits the country in November.
He said: "It's no good putting up a wall and saying I'm not talking to these people; the only way things get solved is by talking to people."
"There are so many people out there who are living a life of hell and I'm living a life of, you know, luxury and I have my human rights intact and I won't forget," Sir Elton added.
He also spoke about the launch of a new fund to help young, aspiring Olympic and Paralympic athletes. The entertainer performed at a concert in Stoke Park, Buckinghamshire, on Saturday night, in a bid to raise £500,000 for the charity SportsAid.
Register for free to continue reading
Registration is a free and easy way to support our truly independent journalism
By registering, you will also enjoy limited access to Premium articles, exclusive newsletters, commenting, and virtual events with our leading journalists
Already have an account? sign in
Register for free to continue reading
Registration is a free and easy way to support our truly independent journalism
By registering, you will also enjoy limited access to Premium articles, exclusive newsletters, commenting, and virtual events with our leading journalists
Already have an account? sign in
Join our new commenting forum
Join thought-provoking conversations, follow other Independent readers and see their replies