Ian McKellen condemns India's 'repressive' anti-gay laws
'There must be a lot of people in India who think 'There aren't any gay people, I've never met one.' They have,' says Sir Ian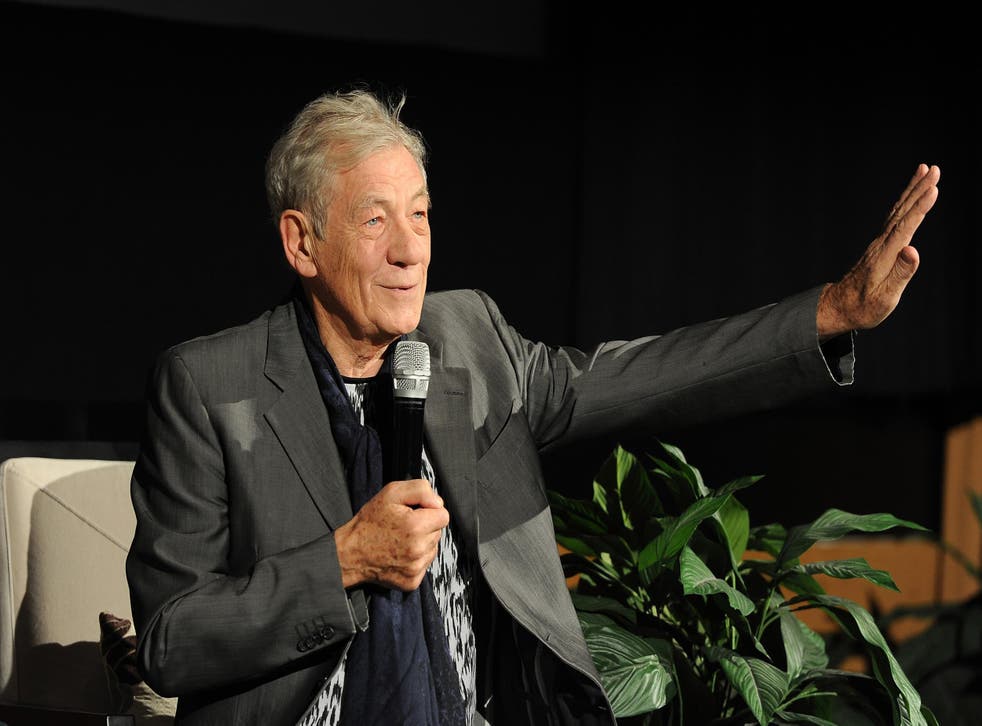 Sir Ian McKellen has criticised India's "repressive" anti-gay laws and urged the country to repeal its legislation.
The 76-year-old actor and LGBT activist is currently on tour in India and is using his first visit to the country to draw attention to the issue of gay rights. Homosexuality remains a criminal offence in India under a law which stretches back to British colonial times.
"Looking at what's happening in India at the moment, it looks very familiar territory, Sir told The Scroll. "It's probably how England was 30 years ago."
"You have a repressive law in place for which I should apologise, because it's not an Indian law, it's a British law that we left behind," he continued. "You should have got rid of it, and you tried to, and it's come back, but it will go again, I'm sure."
People news in pictures

Show all 18
Sir Ian is referring to India's Section 377 law which was introduced in 1862 under British rule. The law banned same-sex relationships as an "unnatural offence" punishable by a 10-year prison sentence.
Although a Delhi High Court order decriminalised homosexual acts in 2009, four years later in 2013, the Supreme Court reversed the landmark ruling and reinstated the colonial-era law. The law criminalises sexual activity "against the order of nature".
McKellen, who is on tour as the British Film Institute's ambassador for 'Shakespeare Lives on Film', said that he hoped India would realise the repression of gay people was unnecessary.
"There must be a lot of people in India who think, 'There aren't any gay people, I've never met one.' They have," he said.
"There are many countries where it is worse than India, but that is no comfort. I just hope that soon, with all the other preoccupations of a great democracy, that people understand that this is so unnecessary and this something that the government can do and it costs no money."
Sir Ian has campaigned for LGBT rights since he came out to the British public on BBC Radio in 1988.
Register for free to continue reading
Registration is a free and easy way to support our truly independent journalism
By registering, you will also enjoy limited access to Premium articles, exclusive newsletters, commenting, and virtual events with our leading journalists
Already have an account? sign in
Register for free to continue reading
Registration is a free and easy way to support our truly independent journalism
By registering, you will also enjoy limited access to Premium articles, exclusive newsletters, commenting, and virtual events with our leading journalists
Already have an account? sign in
Join our new commenting forum
Join thought-provoking conversations, follow other Independent readers and see their replies