Stanford 'rape case' judge did no wrong, says judicial watchdog
Brock Turner was released after having served half of his six-month sentence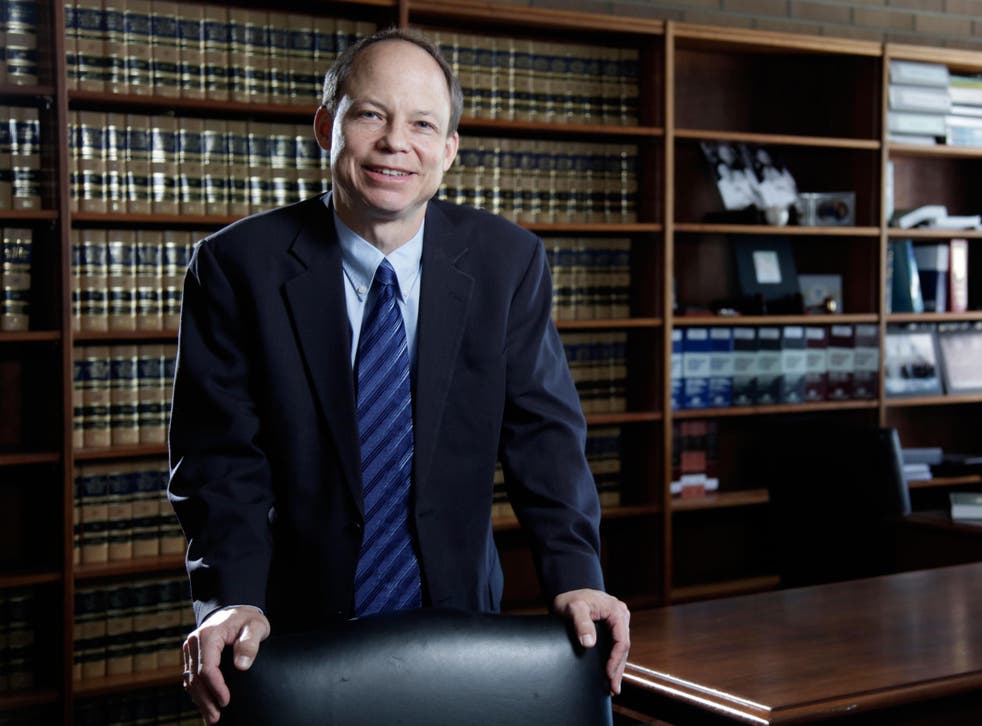 The judge who sentenced convicted sex offender Brock Turner to six months in prison for assaulting an unconscious woman behind a dumpster did not act wrongly, according to a body set up to monitor judicial behaviour.
The California Commission on Judicial Performance, established to investigate court misconduct in the state, found no evidence that Santa Clara county judge Aaron Persky acted with bias in his sentencing of the former Stanford University student last June.
"The commission has concluded that there is not clear and convincing evidence of bias, abuse of authority, or other basis to conclude that Judge Persky engaged in judicial misconduct warranting discipline," the group said, according to the Associated Press.
Mr Persky's ruling made national news after BuzzFeed published a statement that Turner's victim read to him in court.
In addition to her chilling recounting of the night Turner assaulted her, The Guardian reported that Mr Persky said he feared a long prison sentence would have a "severe impact" on the young man.
"I think he will not be a danger to others," he added.
Brock Turner leaves prison
The 11-member panel said they received thousands of complaints and petitions demanding the recall of the judge, a Stanford alumni, from the bench. Those complaining believed his sentencing was too light.
The Recall Judge Aaron Persky campaign, started by Stanford Law professor Michele Dauber, has been among the initiatives to get Mr Persky dismissed. The organisation claims that Mr Persky ignored the statutory minimum sentence of two years and perpetuated rape culture.
"Judge Persky's ruling also sends the message that campus rape is not 'real' rape," the group's website reads.
Mr Persky denied the allegations and launched the website RetainJudgePersky.com in response. He also released a statement claiming that he acted fairly.
"I took an oath to uphold the Constitution, not to appease politicians or ideologues. When your own rights and property are at stake, you want the judge to make a fair and lawful decision, free from political influence," he wrote, adding that he had 20 years experience presiding over sex crimes.
In August, he removed himself from a child pornography case.
Turner was released in September after having served half of his six-month sentence.
"Hopefully this will wake people up," the victim told BuzzFeed at the time of the sentencing. "I want the judge to know that he ignited a tiny fire. If anything, this is a reason for all of us to speak even louder.
Join our new commenting forum
Join thought-provoking conversations, follow other Independent readers and see their replies