Star Wars: Piers Morgan angers fans with disparaging 'review' of franchise despite having never watched movies
'Over-hyped, incomprehensible gibberish featuring ludicrous characters and even dumber plots​'
Heather Saul
Tuesday 15 December 2015 11:38 Comments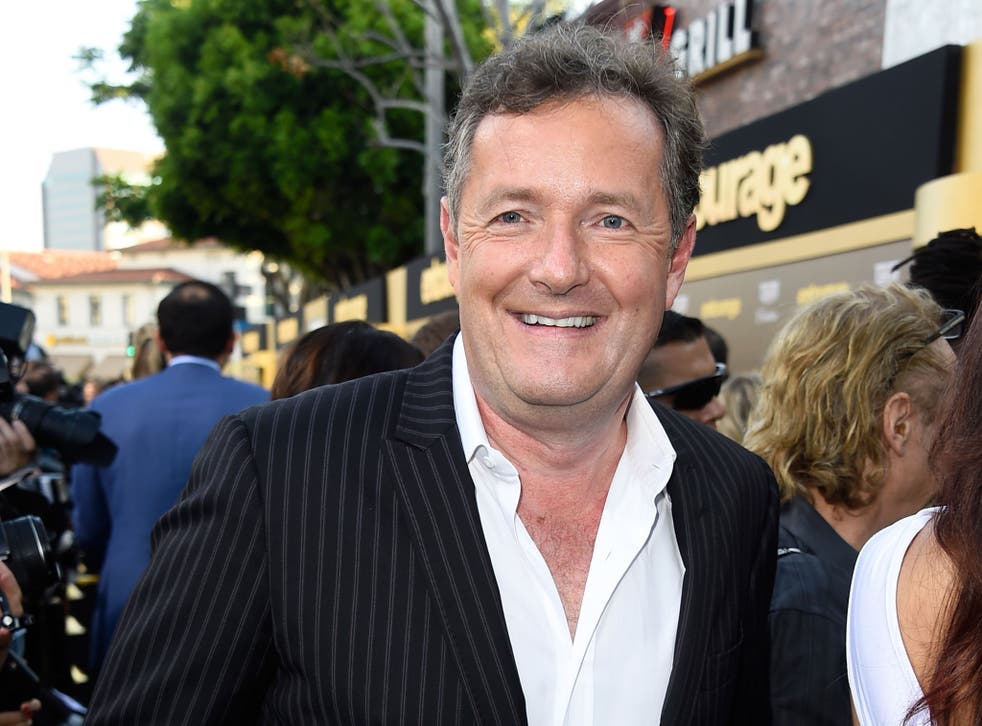 Star Wars mania has completely gripped the world after the premiere of Star Wars: The Force Awakens, with fans scrambling to find out any information from the almost blanket coverage on social media and entertainment sites.
The seventh installment has thus far earned glowing reviews from those lucky enough to have a seat at the premiere, with audience members reportedly leaving the cinema smiling.
But not everyone was so enthusiastic. Step forward Piers Morgan, who wasted no time in infuriating die-hard Star Wars fans by dismissing the franchise as the worst in movie history, criticising the films as "incomprehensible" and summarising the plot as "silly robots, stupid plots" - without having watched it.
Star Wars: The Force Awakens world premiere

Show all 35
"At the end of it, you're none the wiser about anything than you were to start with", he told his fellow Good Morning Britain presenters this week.
Morgan also outlined his views on Twitter on Tuesday morning for anyone who may have missed his controversial comments, provoking a predictable response.
In October, he explained why he has chosen not to watch a single episode of the franchise in a column for The Daily Mail, explaining that the Force had never taken over him, because, simply, "Star Wars sucks".
"I've never been in when The Force has called," he wrote.
"I, peering through my dispassionate, uncontaminated eyes, laughed out loud during the trailer and not for any good reasons.
"The only Force it reawakened in me is one of even firmer resolution not to go and see this latest diabolical affront to my sophisticated celluloid senses.
"You can stick this over-rated, over-hyped, fantastically silly nonsense up your R2-D2."
Morgan isn't alone in his opinion. Apparently Radio 4's John Humphrys didn't think much to The Force Awakens either.
Register for free to continue reading
Registration is a free and easy way to support our truly independent journalism
By registering, you will also enjoy limited access to Premium articles, exclusive newsletters, commenting, and virtual events with our leading journalists
Already have an account? sign in
Join our new commenting forum
Join thought-provoking conversations, follow other Independent readers and see their replies