Stephen Hawking fears talented academics with serious medical conditions may not receive the support he enjoyed due to lack of funding
The renowned physicist praised Gonville and Caius College at the University of Cambridge for the backing it has given him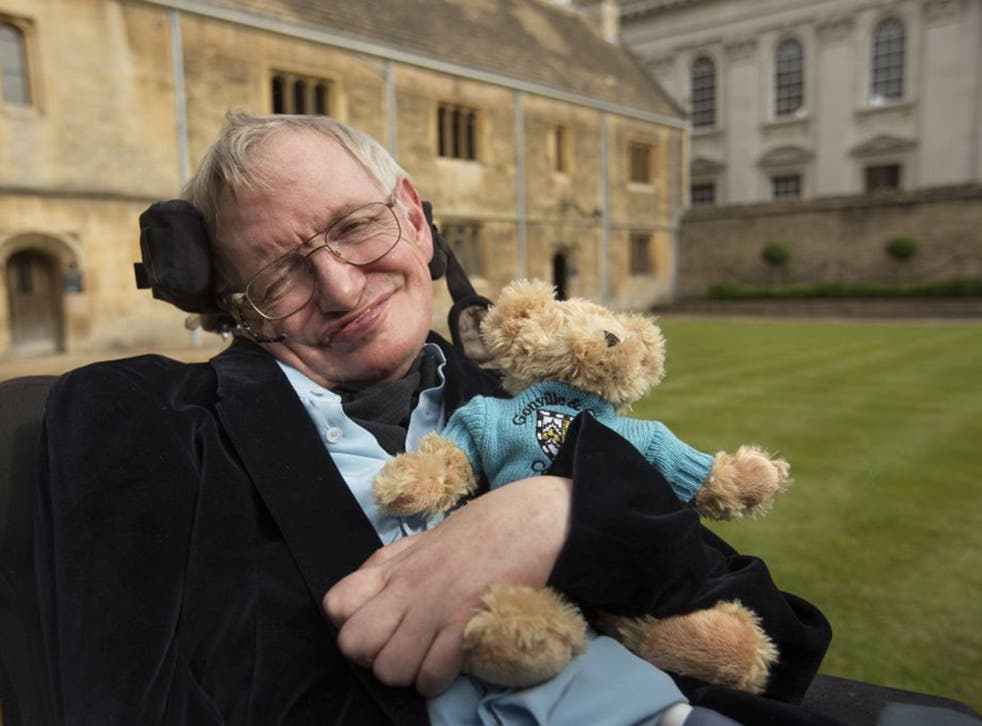 Stephen Hawking fears that talented academics with serious medical conditions like his own would no longer receive the support they need to flourish due to a lack of funding.
The renowned physicist and author said: "I wonder whether a young ambitious academic, with my kind of severe condition now, would find the same generosity and support in much of higher education.
"Even with the best goodwill, would the money still be there? I fear not."
The Theory of Everything picture preview

Show all 12
Speaking at a dinner to mark his 50th years as a fellow of Gonville and Caius College at the University of Cambridge, he praised the backing he was given, which allowed him to continue to his ground-breaking work.
The support he was provided by the college throughout the progression of motor neurone disease features heavily in The Theory of Everything - the Oscar-winning film that brought his inspirational story to a new audience earlier this year.
Mr Hawking said: "Caius gave me a home, literally and figuratively, and is a constant thread running through my life."
The college's master, Alan Fersht, said in a speech at the dinner: "Stephen questioned whether a young academic in his condition would get the same level of support today?
"For Caius at least, I can say emphatically 'yes'. The fellowship is a family, just as our students, our staff and our alumni are all parts of the Caian family."
Register for free to continue reading
Registration is a free and easy way to support our truly independent journalism
By registering, you will also enjoy limited access to Premium articles, exclusive newsletters, commenting, and virtual events with our leading journalists
Already have an account? sign in
Register for free to continue reading
Registration is a free and easy way to support our truly independent journalism
By registering, you will also enjoy limited access to Premium articles, exclusive newsletters, commenting, and virtual events with our leading journalists
Already have an account? sign in
Join our new commenting forum
Join thought-provoking conversations, follow other Independent readers and see their replies