Stonewall CEO Ruth Hunt says she is 'very aware' of gay footballers in the Premier League
The LGBT rights charity's boss said they fear coming out will ruin their careers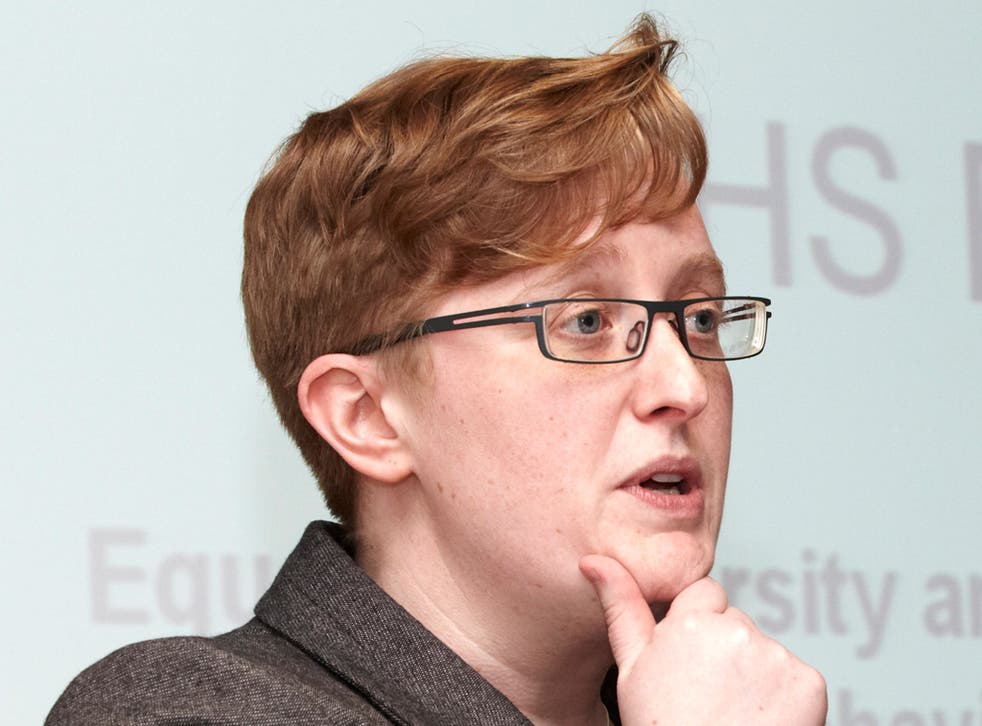 Stonewall boss Ruth Hunt has said there are gay footballers in the Premier League who are afraid to be open about their sexuality because it could ruin their careers.
The news Welsh chief executive of the LGBT rights charity told BBC Radio Wales that gay players had concerns about the implications of coming out.
"They exist and what they say is that they're concerned about their management, they're concerned about sponsorship [and] they're also concerned about the kind of abuse they'd get from fans - not from their own fans, but from fans from other teams."
Her comments came as the Rugby Football Union is set to investigate alleged homophobic abuse aimed at referee Nigel Owens during the England vs New Zealand match at Twickenham on 8 November.
Owens, who is openly gay, is claimed to have been the subject of discriminatory taunts by supporters during England's 24-21 defeat by New Zealand in the opening QBE International.
Hunt said she was surprised at the incident, describing rugby as the "polite game", which was "committed" to stamping out homophobia.
But she said football is not as progressive. She said: "In football… not a single player is openly gay.
"And that's not because football fans are more likely to be homophobic – there's something sticking about football that we're not unable to unstick yet."
Hunt said she was unaware how many Premier League players are gay but added: "We're very aware that they exist".
Responding to the comments in an interview with The Independent, openly gay actor Ian McKellen said: "That man is not living in the real world... Five hundred professional soccer players in this country and not one of them out?"
He said premiership clubs were "living in the past".
Stonewall has launched the Don't Be a Bystander campaign for Anti-Bullying Week, which aims to alert people to "the kind of banter we hear every day" that contribute to homophobic abuse.
Join our new commenting forum
Join thought-provoking conversations, follow other Independent readers and see their replies