The story of Karl Albrecht, the man who destroyed Tesco
The retailer is on its knees, thanks to a German war veteran who turned the family grocers into the Aldi chain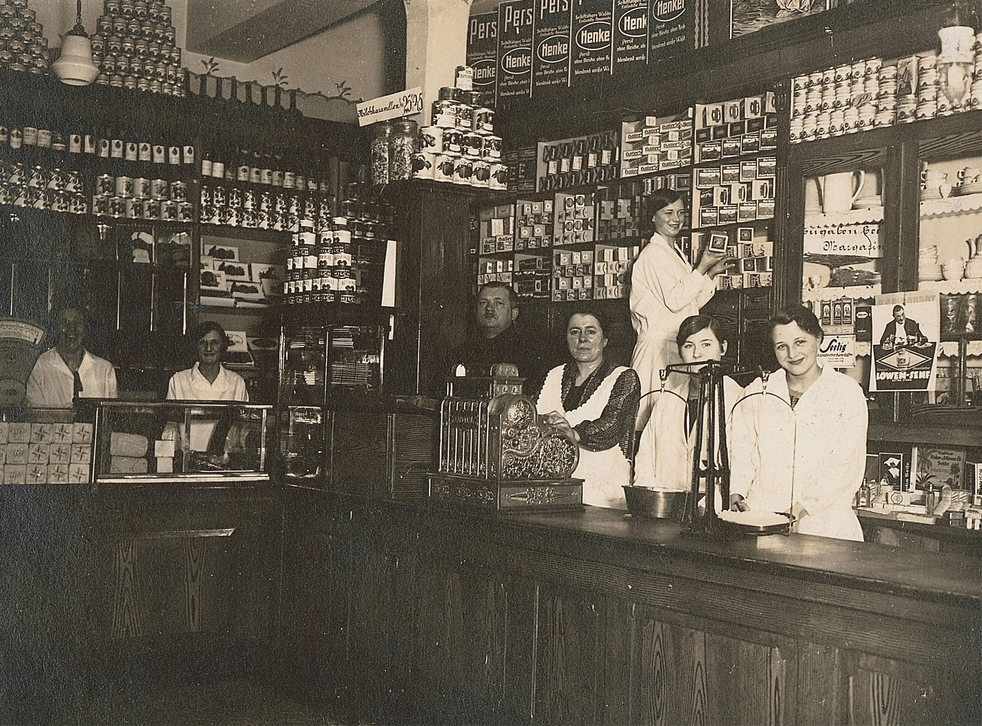 The removal this week of Tesco chief executive Philip Clarke more than anything signals just how seriously the retail giant's shareholders are treating the difficulties from which new boss Dave Lewis must now try to extricate the troubled group.
Of course, for "difficulties", one need look no further than just down the high street to Aldi, a German supermarket which has gone from being sneered at as a harshly-lit thrift store to being regarded as a powerful, credible rival.Indeed, this year Aldi was crowned the UK's top supermarket chain. And with the blanket media coverage afforded the announcement this week of the death of one of the two brothers who founded the company, it's clear that the once-humble retailer is now a cultural phenomenon.
A black and white photo of a little grocer's shop in a working class district of once heavily industrial Essen has been appearing in newspapers across Germany since Monday. A steelworker in a flat cap peers through its window at a shop front packed with bottles stacked in rows and tin cans piled on cardboard trays.
The picture was taken in 1913, yet 101 years on, the no-frills display of groceries on sale in the heart of Germany's Ruhr region appears strangely familiar. It comes almost as no surprise to learn that the shop in Essen's Heustrasse was the prototype Aldi.
Written in bold Gothic script above the shop's front door is the name Karl Albrecht. There can be little doubt that the first Karl and his wife were on to a winner with their Spartan marketing approach: Their son – also Karl Albrecht – developed the concept with his younger brother Theo and both went on to become founders of the chain and Germany's richest men.
Karl, sole survivor of the two reclusive brothers, died last week at the age of 94, leaving an estimated €18.4bn and an empire which has long since invaded Britain.
In keeping with his family's famous obsession with secrecy, the death was not announced until Monday, by which time Karl had already been buried. Theo died in 2010, aged 88.
Despite their huge wealth, the Albrecht brothers were revered by many Germans as symbols of post-war success who displayed modesty and Teutonic thrift. "The richest German who taught us how to save," was how Bild described Karl Albrecht yesterday.
For the Albrecht family and Aldi, the demise of the discount empire's last surviving founder marks the end of an era that began in the very early days of West Germany's post-war "Wirtschaftswunder" or "economic miracle" in the 1940s.
Karl (right) and Theo Albrecht were brought up in humble surroundings in the then industrial Ruhr city of Essen. Their father was a miner whose ability to earn a living underground was cut short when he contracted emphysema.
The family was suddenly obliged to open a small grocery shop to stay afloat. But the Albrecht boys were determined not to be miners. Theo stayed in the shop and learned the grocery trade, while Karl trained in a delicatessen.
Both brothers fought with the German Wehrmacht during the Second World War. Karl was wounded on the Russian front. Theo survived the war in the desert with Rommel's Afrika Korps. After the war, back in Essen, the brothers took the grocer's shop in Essen's Heustrasse as their starting point. But they decided that they wanted branch stores – and as many as possible. Their idea was that workers in the industrial Ruhr weren't bothered with fancy stores or fripperies – they just wanted affordable goods which they could buy daily. The brothers started expanding in the Ruhr in the late 1940s. By 1954 they had opened 50 branches, sticking religiously to their business slogan: "The best quality at the lowest price." The Spartan atmosphere of Aldi stores soon became legendary. There was no advertising. One of Karl Albrecht's few public remarks was that Aldi's advertising was "the cheap price". Unlike most shops, early Aldi stores did not even have shelves.
The chain's brand name Aldi – which stands for Albrecht discount – was launched in 1961, by which time the two brothers had gained a reputation that still causes a mixture of fear and respect among Aldi's wholesale suppliers. Both were renowned for their ruthless negotiating style and for driving suppliers to cut the tightest of deals to ensure that prices were rock bottom. They were even reputed to be the first people to turn off the lights in a room because they were worried about wasting electricity. Karl Albrecht only allowed himself one luxury. His passion for golf drove him to build a golf hotel in southern Germany in 1976. He kept his own private bungalow on the grounds which was connected to the golf course via a tunnel to ensure secrecy. Theo was equally thrifty. When he was kidnapped by a lawyer with gambling debts in 1971 and held for 17 days, he paid up the equivalent of €3.5m ransom for his release. Yet it later emerged that he had bargained over the sum for days. He demanded tax relief on the payment, claiming it was a business expense.
The brothers' reputation for reclusiveness is part of German business folklore. There are only a handful of photographs of the two men which have ever been published.
By the late sixties, a row between the brothers saw them divide their German empire into Aldi North and Aldi South. Theo became head of North and Karl of South.
By this time shopping at Aldi had become a cult phenomenon for Germany's middle classes. BMWs and Mercedes started appearing in Aldi car parks with their owners lining up inside the store to collect a cardboard box full of the latest Aldi wine or olive oil bargain. "We are not like the French who spend a relative fortune on good food," noted one German newspaper yesterday.
Aldi currently operates 3,230 branches in Germany with 50,000 staff. It also has branches across Europe, in Australia and the United States, resulting in a global turnover of around €57bn. The company claims that 87 per cent of Germans shop at Aldi on a regular basis.
But while Aldi's overseas expansion continues, in Germany it is embroiled in a furious price cutting war with its discount competitors, Lidl, Penny, Rewe and Edeka. And that is only one of Aldi's current problems. As Germany's Focus magazine warned yesterday: " With Karl Albrecht's death there is now a real risk of a power vacuum occurring at Aldi headquarters." The magazine said it was hoped that his grandson, Peter Max Heister, could fill the void.
Join our new commenting forum
Join thought-provoking conversations, follow other Independent readers and see their replies