Tallulah Willis strips down to her underwear to discuss body dysmorphia
Her elder sister, Scout Willis, staged a topless #FreeTheNipple protest earlier this year against Instagram censorship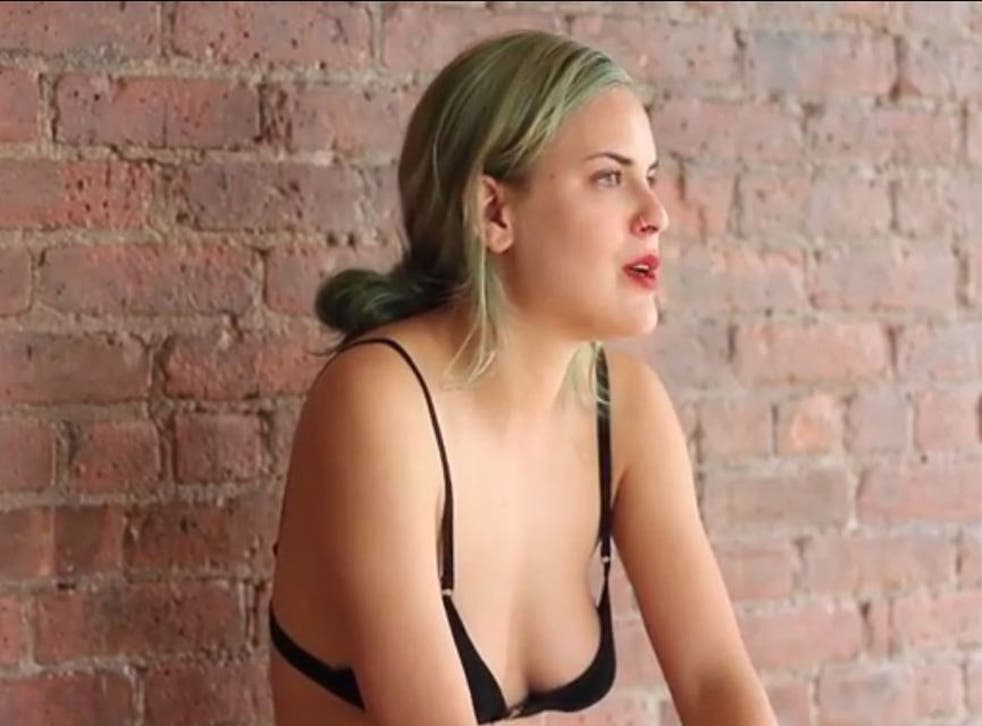 Earlier this year, Tallulah Willis' older sister Scout Willis both shocked and delighted Twitter followers with her brazen #FreeTheNipple campaign against Instagram's censorship regulations.
The daughter of Demi Moore and Bruce Willis took to the streets of New York completely topless to demonstrate about what she feels are unfair judgements made by the social media site based on its perception of sexuality and beauty.
Now, her younger sister, Tallulah Willis has decided to strip down, in order to raise awareness about body dysmorphia – an anxiety disorder that causes sufferers to spend a lot of time worrying about their appearance. Tallulah was diagnosed with this at just 13 years old.
"I struggled a lot when I was younger," she says in the video, filmed for website StyleLikeU, in which she slowly takes off a piece of clothing at a time.
"Like I'm diagnosed with body dysmorphia with reading those stupid f***ing tabloids when I was like 13 and feeling like I was ugly, like always. I believed the strangers more than the people who loved me because why would the people who love me be honest?"
"That made me start to dress showing off my boobs and my butt and those things that I was getting attention for," she continues, taking off her shoes.
"I was trapped in this body. I started starving myself and losing a bunch of weight and I got down to like 95 pounds. When I lost my curves and when my boobs shrivelled up into like nothing and I had no shape. It put me in even more of a cage."
She ends the video sitting on a stool in nothing but her underwear.
Willis, who runs the blog The Clothing Coven and has appeared in films The Whole Ten Yards, Bandits and The Scarlet Letter alongside her parents in the past, aspires to be a writer.
Their elder sister, Rumer Willis, also appeared in her underwear recently, although not to campaign for positive body image. She appeared in the VOD-released horror The Ganzfeld Haunting in February.
Join our new commenting forum
Join thought-provoking conversations, follow other Independent readers and see their replies