The Fappening: Hulk Hogan's son Nick Hogan becomes first male victim of nude photo leaks
The reality TV star is believed to be involved in the latest wave of leaks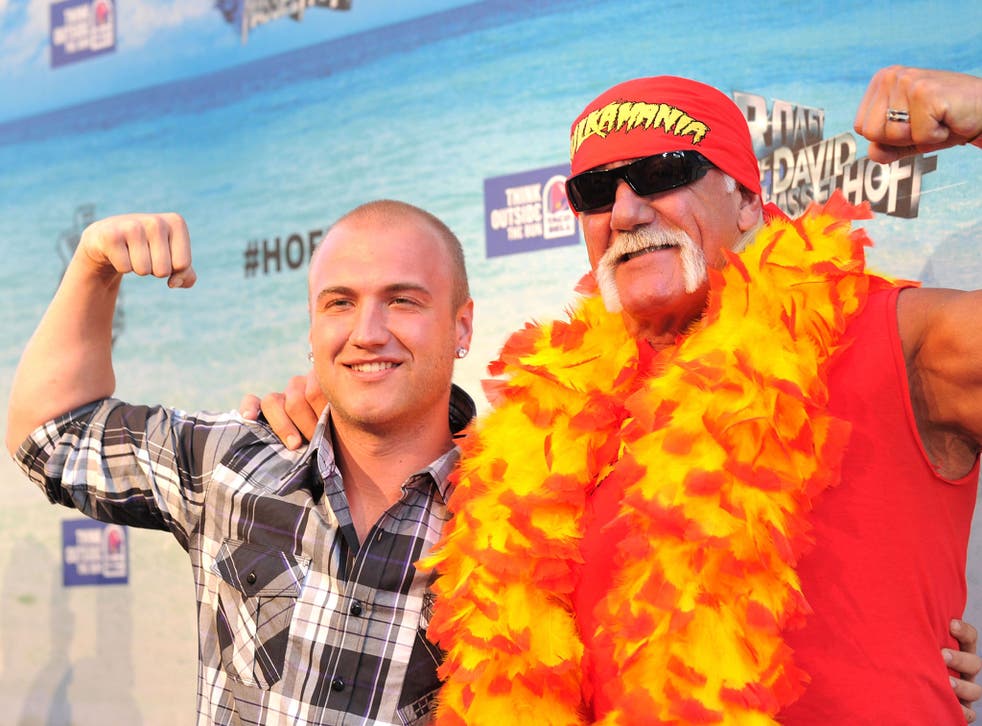 Reality TV star Nick Hogan, son of US wrestler Hulk Hogan, has reportedly become the first male celebrity to have nude photos leaked in the latest wave of the iCloud hacking scandal.
The 24-year-old's high school exploits are documented in the pictures, which feature several young women in various states of undress and show his penis, TMZ reports.
Reports also suggest that some of the images depict Hogan's mother, Linda, in a thong. Unsurprisingly, he is claiming that the photos are fake, while his publicist is yet to respond to a request for comment.
Thousands of stolen naked photos have been published online by hackers in recent months, including those of Hollywood actresses Jennifer Lawrence and Scarlett Johansson, supermodel Cara Delevingne and pop stars Rihanna and Ariana Grande.
Victims among the latest leak include Victoria's Secret model Erin Heatherton, singer Ingrid Michaelson and actress Winona Ryder.
Hackers have been stealing the nudes from celebrities' Apple accounts and publishing them on image sharing sites such as 4Chan in exchange for Bitcoins.
Lawrence's representatives branded the leak a "flagrant violation of privacy" but most of the female victims have not responded.
Apple and the FBI are both conducting investigations into the apparent widespread hacking, thought to be connected to the iCloud service.
Apple has responded by saying its investigations have shown the cases were not the result of iCloud security breaches, but rather targeted attacks on usernames, passwords, and security questions.
Entertainment lawyer Marty Singer has written to Google threatening to sue the company for $100 million for failing to delete private images of a dozen undisclosed female victims and demanding it pays damages for "knowingly accommodating, facilitating and perpetuating the unlawful conduct" of the 4Chan hackers.
Google has since responded, with a spokesperson telling The Independent: "We've removed tens of thousands of pictures – within hours of the requests being made – and we have closed hundreds of accounts.
"The Internet is used for many good things. Stealing people's private photos is not one of them."
Register for free to continue reading
Registration is a free and easy way to support our truly independent journalism
By registering, you will also enjoy limited access to Premium articles, exclusive newsletters, commenting, and virtual events with our leading journalists
Already have an account? sign in
Register for free to continue reading
Registration is a free and easy way to support our truly independent journalism
By registering, you will also enjoy limited access to Premium articles, exclusive newsletters, commenting, and virtual events with our leading journalists
Already have an account? sign in
Join our new commenting forum
Join thought-provoking conversations, follow other Independent readers and see their replies