Tim Peake apologises to Elton John for not replying to his good luck tweet with the best excuse
The British astronaut was already in the spacecraft that would take him to the International Space Station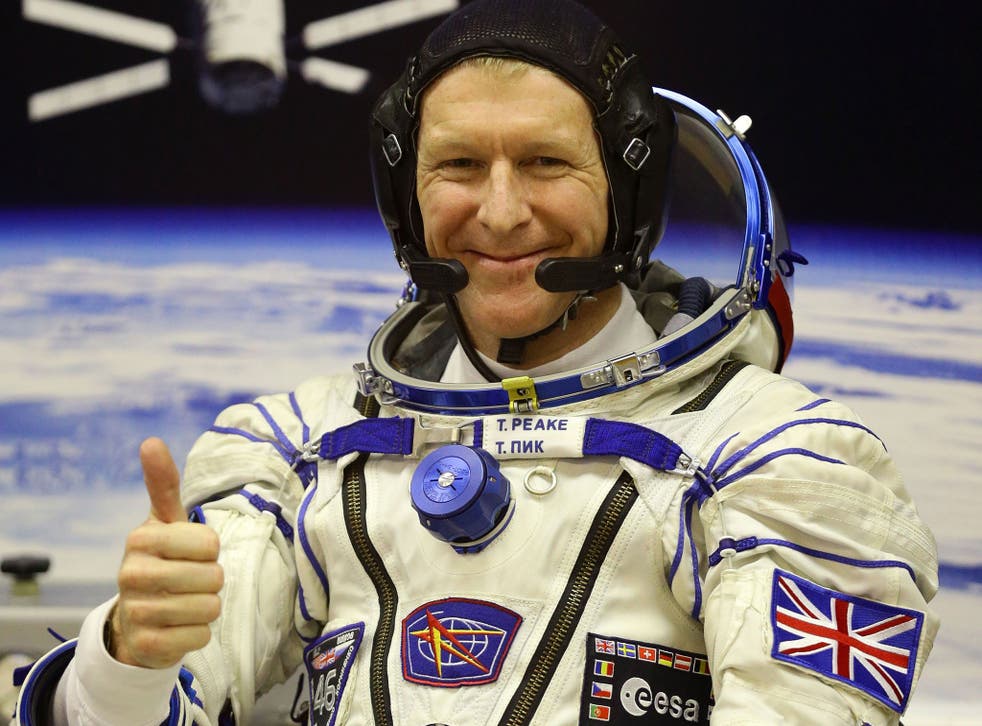 Tim Peake has apologised to Sir Elton John for being two days late replying to the singer's good luck message.
Sir Elton sent a tweet "from one rocket man to another" as the mission prepared to launch on Tuesday but Major Peake was already inside the spacecraft that would take him and the crew to the International Space Station (ISS) – and understandably unable to use his phone.
"Thank you," he wrote on Thursday morning. "Sorry for late reply. Was already in spacecraft when your message came in (zero hour 9 am). #spacerocks"
Major Peake, who is the first British astronaut to represent the European Space Agency (ESA) and serve on the ISS, has received millions of messages from well-wishers around the world.
He wrote that he was "honoured" to receive a letter of congratulations from the Queen, who said she hoped that his achievement will inspire a new generation of scientists and engineers.
The father-of-two is sharing highlights of his experience on Twitter, describing the incredible views of Earth, life on board the station and sharing photos.
Tim Peake: officially in space
Major Peake already appears to have settled into life in orbit with earthly comforts including tea and a bacon sandwich.
The British favourites were served to him by American astronaut Scott Kelly, his station commander.
Major Peake, who blasted into space on board a Soyuz rocket, said he was "loving every minute" of the mission so far.
According to the ESA, he will spend today unpacking cargo, exercising and taking part in a Canadian experiment investigating the effects of radiation on bone marrow, as well as taking part in a question and answer session.
Additional reporting by PA
Join our new commenting forum
Join thought-provoking conversations, follow other Independent readers and see their replies