Timothy West talks of wife Prunella Scales's 'gradual disappearance' from Alzheimer's
The acting couple have been married for 52 years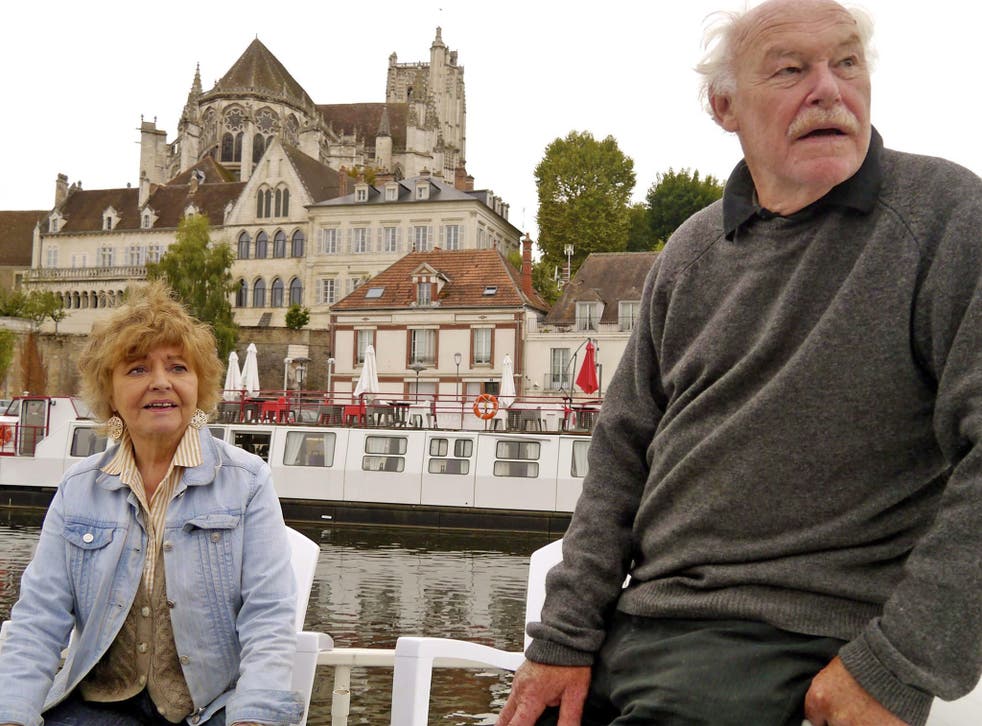 Timothy West has spoken of his wife and fellow actor Prunella Scales' "gradual disappearance" as a result of Alzheimer's Disease.
The couple, married for 52 years, have attracted a new following in later years with their Channel 4 show Great Canal Journeys.
West said he wanted to be open with viewers about Scales' health.
"The sad thing is that you just watch the gradual disappearance of the person that you knew and loved and were very close to," he tells Friday's episode of Piers Morgan's Life Stories, The Daily Telegraph reported.
"There's a lot of her left, and we still enjoy life and there are a lot of things that Pru is able to enjoy and we're able to do together.
"If you live from day to day it's manageable. It's when you start thinking of the past and thinking, 'Oh what a shame she can't do that anymore, she doesn't appreciate that anymore and we can't talk about this anymore', then it's sad."
He said that he had first noticed something was wrong when Scales, famous for her role as Sybil Fawlty in sitcom Fawlty Towers, was acting.
"I thought, 'Hmm, it's not that Pru has forgotten her lines or she's not saying the lines properly, it's just that I can see her thinking'," West said.
"She never delayed her responses but it was just the difference between what she already had been – entirely inside the character – and her thinking, 'Am I going to manage this?'
"I knew there was something wrong, but for quite a long time didn't realise what it was."
He said Scales had had dementia for about 15 years. "It's stunned everybody that it's developed so slowly, mercifully," he said.
West previously spoke about her condition in March last year, when she had a mild form of the disease.
Morgan told the Telegraph that the interview was recorded when Scales was present.
"Timothy wanted her there and yet he wanted to talk about her illness in front of her. He said, 'Don't worry about it. She won't remember,'" the journalist said.
"Afterwards, I asked her, 'Did you enjoy the show?' And she had no memory of it. It's heartbreaking. Timothy got very emotional about it."

Join our new commenting forum
Join thought-provoking conversations, follow other Independent readers and see their replies