Tom Hardy cuts off journalist after question about his sexuality at Legend press conference
'What on earth are you on about?'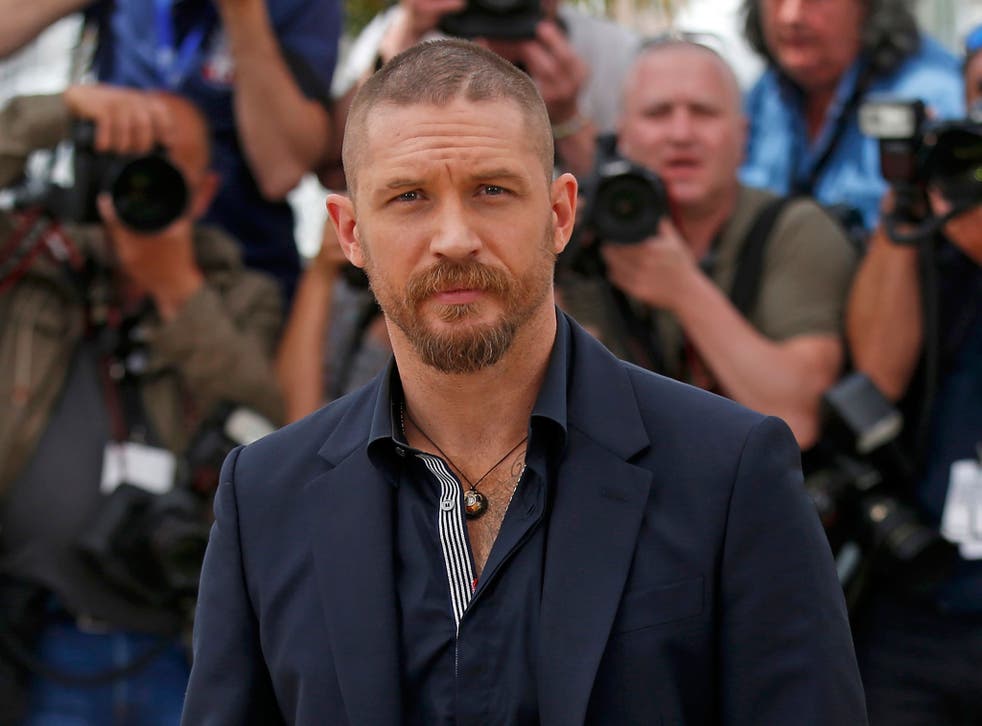 Tom Hardy silenced a journalist who suggested his sexuality was ambiguous during a press conference with his Legend co-stars on Sunday.
Hardy, who stars as both of the infamous Kray twins in the film, one of who was bisexual, was talking to reporters at the Toronto International Film Festival (TIFF) when a question from a journalist at the LGBT news site Daily Xtra took him by surprise.
In an awkward exchange spotted by the Hollywood Reporter, the journalist suggested Hardy's own sexuality was "ambiguous" based on answers he reportedly gave in an interview in the past, and asked: "Do you find it hard for celebrities to talk to media about their sexuality?"
"What on earth are you on about?" Hardy responded.
"I was referring to an interview given to Attitude magazine a few years ago," the reporter replied, apparently in reference to an interview where Hardy was asked if he had ever had "any sexual relations" with another man, to which he reportedly responded: "Of course I have. I'm an actor for f**ks sake, I'm an artist."
Tom Hardy on screen

Show all 6
In the same interview, Hardy also made it clear he was not sexually attracted to men by adding: "I've played with everything and everyone. But I'm not into men sexually. I love the form and the physicality but the gay sex bit does nothing for me." An unnamed source later told Entertainment Weekly his comments had been taken out of context and claimed he was "discussing a gay role and quotes coming from the character".
The journalist then continued the awkward exchange by repeating the question, to which Hardy replied: "I don't find it difficult for celebrities to talk about their sexuality. Are you asking me about my sexuality?"
When the journalist responded, "um, sure", Hardy shook his head, laughed and asked incredulously: "Why?"
The question is asked about 28 minutes into the conference.
Hardy had an equally incredulous reaction when a journalist at a Cannes Q&A for his film Mad Max asked if he had at any point felt concerned by the lack of men in the film.
Register for free to continue reading
Registration is a free and easy way to support our truly independent journalism
By registering, you will also enjoy limited access to Premium articles, exclusive newsletters, commenting, and virtual events with our leading journalists
Already have an account? sign in
Register for free to continue reading
Registration is a free and easy way to support our truly independent journalism
By registering, you will also enjoy limited access to Premium articles, exclusive newsletters, commenting, and virtual events with our leading journalists
Already have an account? sign in
Join our new commenting forum
Join thought-provoking conversations, follow other Independent readers and see their replies