Tom Hayden, anti-war activist turned politician, dies ages 76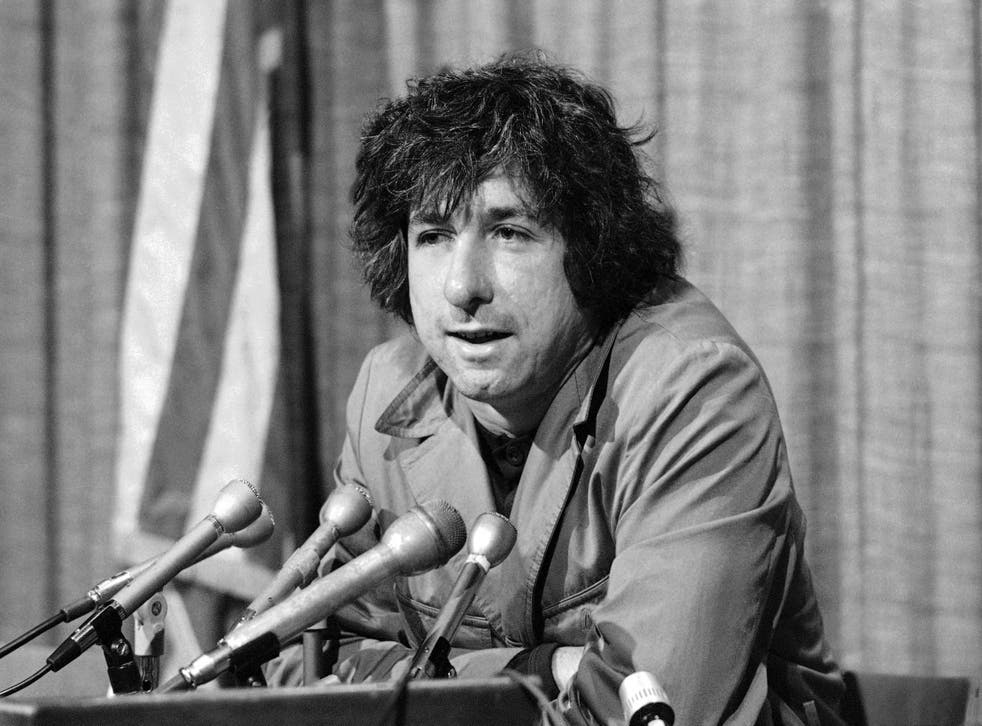 America in the time of Trump often seems an angry and unstable place. Today's anxieties however pale beside the passions and radical fury of the 1960s. And no-one more perfectly personified the turmoil of that era than Tom Hayden.
Hayden, who died on Sunday in Santa Monica at the age of 76, was a giant of the New Left and the 60s counterculture, deeply involved in the struggle for civil rights and a leader of trotest against the Vietnam War. Later, as a state legislator in California, he worked to change the system from within, rather than without. But he never lost sight of his orginal ideals.
Born in 1939 in Detroit, Hayden was of Irish descent and a Catholic upbringing that instilled in him a social conscience and a deep awareness of the have-nots and discriminated against of American society. The nascent radicalism took shape at the University of Michigan, where in 1961 he helped found the activist group SDS, Students for a Democratic Society.
A year later, he was a freedom rider in the South, beaten up and jailed in Mississippi and Georgia, before being prime mover behind the 'Port Huron Statement,' an eloquent and enduring manifesto of frustrated youth, drawn up by the SDS. Lamenting the racial prejudice, poverty that bedevilled America, it called for "participatory democracy," to overcome the indifference of most citizens to what was happening,
With the start of the Vietnam war and the growing violence in the South, the country's divisions only deepened – and Hayden's initial ambition of being a journalist gave way to something greater. Instead od merely writing about change, he decided, why not create change? The conversion catapaulted him onto the front lines of the later battles of the 1960s, above all Vietnam.
In 1965, he went to North Vietnam for the first time, a 10-day trip that led the State Department to temporarily withdraw his passport, and the FBI to step up a surveillance of Hayden that would ultimately produce a file 22,000 pages thick. In 1967 he was back in Hanoi, for a trip that ended in Cambodia, from where he accompanied home three US prisoners of war released by the Viet Cong.
Hayden's anti-war activism reached a climax on the streets outside the infamous 1968 Democratic convention in Chicago. Thousands of police and National Guardsmen attacked protesters, among them Hayden, who was subsequently charged and tried as one of the 'Chicago Eight' accused of conspiracy to incite a Riot.
Hayden and six others were convicted and sentenced to five years in jail, but were ultimatedly freed on appeal without having served a day behind bars. "Rarely, if ever, in American history has a generation begun with higher ideals and experienced greater trauma than those who lived fully the short time from 1960 to 1968," he would write.
In fact, trauma of Vietnam continued, with Hayden as always in the forefront of the protest. It was at an anti-war rally in Michigan in 1971 that he met the actress and fellow activist Jane Fonda. The couple married two years later, and had a son, the actor Troy Garity, Hayden's only child. They divorced in 1990.
Thereafter Hayden's efforts to change society became more conventional. In 1982, proclaiming himself a "born-again middle American," he was elected as a Democrat to the California state legislature where he served, effectively if less spectacularly than before, for 18 years.
Notable deaths in 2016

Show all 42
Like other radicals who have gone mainstream, he was caught in a cleft stick, seen by many former comrades on the barricades as having betrayed the cause, but still regarded by the right as a seditious extremist and menace to his country. Even so, he continued to fight for his beliefs, often chiding fellow Democrats for their lack of commitment.
Higher office eluded Tom Hayden: in the 1980s and 1990s he ran for a US Senate seat, the governorship of California and finally mayor of Los Angeles, losing each time. But his passion, intellectual drive and ability to communicate his ideas made him the most effective and important politician to emerge from the New Left. And in movements from Occupy Wall Street to Black Lives Matter Hayden's spirit lives on today.
Register for free to continue reading
Registration is a free and easy way to support our truly independent journalism
By registering, you will also enjoy limited access to Premium articles, exclusive newsletters, commenting, and virtual events with our leading journalists
Already have an account? sign in
Register for free to continue reading
Registration is a free and easy way to support our truly independent journalism
By registering, you will also enjoy limited access to Premium articles, exclusive newsletters, commenting, and virtual events with our leading journalists
Already have an account? sign in
Join our new commenting forum
Join thought-provoking conversations, follow other Independent readers and see their replies