Brexit: BBC journalist called a 'n****r' as post-EU referendum race hate crime spikes
Police urge other victims to report 'sickening and deplorable' behaviour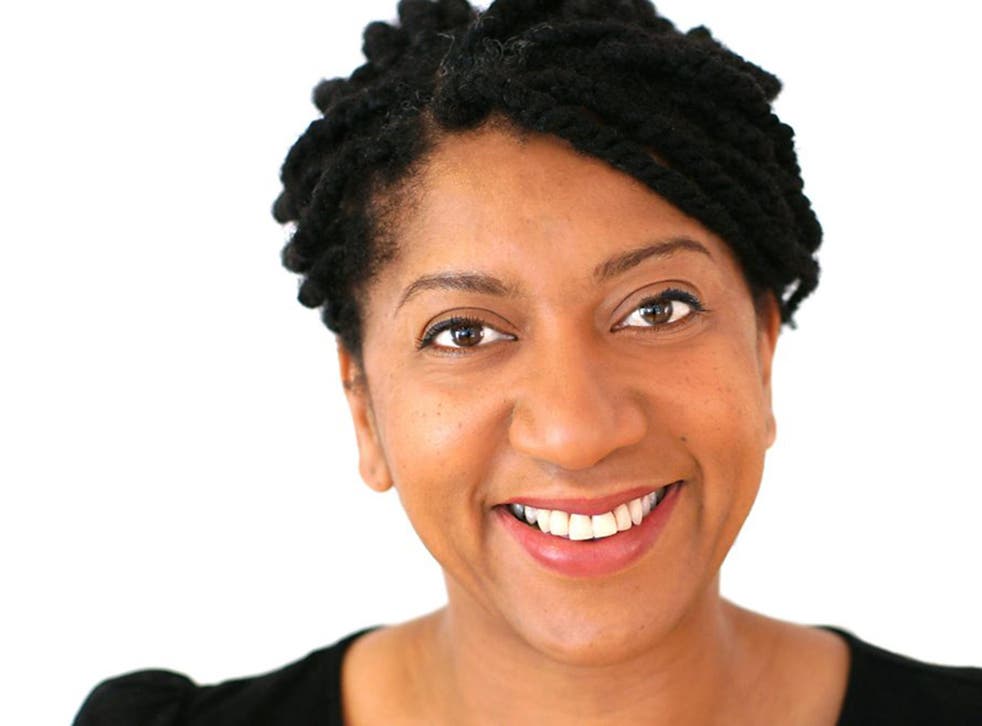 A BBC journalist has revealed she was called a "n****r" as reports of race hate crimes spiked following the historic EU referendum vote for Brexit.
Trish Adudu, host of the BBC Radio Coventry and Warwickshire breakfast show, told the BBC she walking to her car when she was verbally abused by a white man who was riding past on a bicycle.
Ms Adudu, 47, said the cyclist also told her and an Asian man who was walking in the street to "go home".
It is the second incident in a week involving a BBC employee, after Radio Four reporter Sima Kotecha was called a "p**i" in her home town of Basingstoke.
Born in Bristol to Ghanaian parents, Ms Adudu added: "This type of vile abuse needs to stop and we need to work together to try and get rid of it.
"I would love for the other man who was there to come forward, because this is not just about me.
"If the guy on the bike could be so vile in such a short period of time, then what else could he go on to do? Who's next? Someone is going to get hurt."
Police said they are now investigating the racially-motivated incident.
Ms Adudu revealed she doesn't want the man to go to jail but would like to meet him to "see where this hate comes from".
She continued: "I saw this Asian guy who couldn't have been more than 25 and a guy on a bike was shouting: 'Get out, haven't you seen the result?'
"He saw me looking on in horror as he came around the bend on his bike and he said: 'That goes for you as well n****r, why can't you all go home?'
"My initial instinct was he was a one-off idiot then I thought he was so angry that I am sure there would have been other victims that day.
"It made me think I have got to go to the police.
"I was born in Bristol and brought up in Coventry and I am proud to be British. I have never experienced anything like that before, it was just so vicious.
"I can't say if he would have shouted the same thing last Tuesday but it does seem linked to the vote.
"There aren't 17 million racists in Britain, I just think it (the Brexit vote) might have given a window to people like him.
Ms Adudu posted a photograph of an "Out" sign on Twitter, with the words: "Just seen a guy verbally tell an Asian guy 2 go home! Then he turned to me and shouted that goes for you N*****! Nice."
She added: "Police were brilliant and thorough and looking at the CCTV but urge pple (sic) to report incidents. I have never exp(erienced) that level of hate head on."
Alastair Orencas, an inspector for West Midlands Police, said in a statement: "There is absolutely no place for this type of sickening and deplorable behaviour on the streets of our city and we will be doing everything we can do identify the perpetrator.
"If anyone can tell us who this person is, or if anyone was in the area at the time and has information which they think may assist us, I would urge them to come forward.
6 ways Britain leaving the EU will affect you

Show all 6
"I would also appeal directly to this individual - if it was you who shouted these words, do the right thing and hand yourself in."
This week the National Police Chiefs' Council (NPCC) revealed the number of reported hate crimes has soared to five times the usual level following the Brexit vote.
Anyone who thinks they may have experienced or witnessed hate crime is urged to report it by calling West Midlands Police on the 101 or call Crimestoppers anonymously on 0800 555111.
Join our new commenting forum
Join thought-provoking conversations, follow other Independent readers and see their replies