Ugandan pop star Desire Luzinda could be arrested over 'revenge porn' nude pictures
Luzinda alleges that the images were circulated by an ex-boyfriend who reportedly wanted to teach her a lesson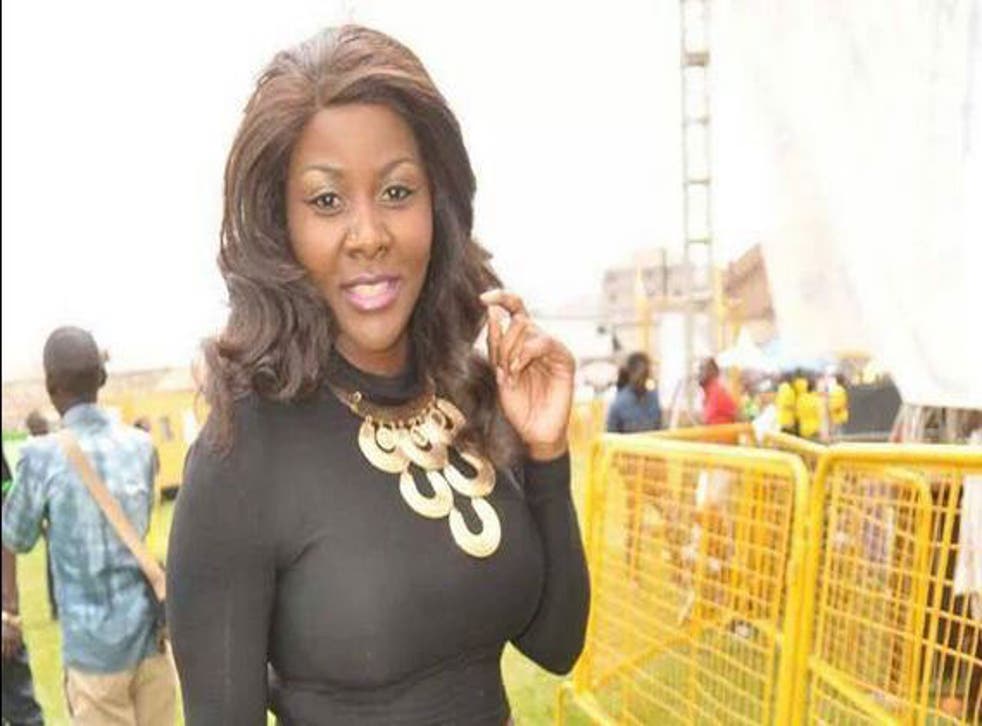 Uganda's State Minister for Ethics and Integrity Simon Lokodo has called for musician Desire Luzinda to be investigated and possibly arrested over nude pictures taken by her ex-boyfriend.
The images were allegedly circulated as 'revenge porn'.
Luzinda, 26, has since gone into hiding, after the photographs went viral on social media networks and published in local papers. She has a young daughter, Michelle Heather.
"I was in love," Luzinda told the BBC. "I have never taken nude pictures. When my mother called me she asked, 'Where you drugged, where you drunk? Because honestly, this isn't you.' I didn't have an answer."
Lokodo says that the singer should be arrested following stricter anti-pornography rules that were passed last year, which punishes "indecent" behaviour.
"I have directed the police to arrest her, but first they should investigate her," ethics minister Simon Lokodo told the Monitor last week. "She should be locked up and isolated."
This week Patricia Okiria, an ethics ministry official, told the Ugandan newspaper New Vision that the singer might not be charged with a crime, but "will only be contacted to help in the investigations on this case.
"She will help us in establishing the motive of releasing the pornographic content," Okiria said.
"Her answers will help us substantiate her role in this saga. We need to know whether she consented before these photos were taken."
Luzinda has thanked the fans who have stood by her and apologised for any offence caused by the images on her Facebook page.
"I want to sincerely apologise to my mother, to my daughter, to my family, to my friends, my fans and any other people who have been offended by these images," she wrote last week.
"Like I said, this was a breach of trust by someone I loved. I take full responsibility for having lost my mind to take such shameful pics. This person has not only abused that trust but now seeks to drag me down.
"Those who have interacted closely with me know I am a decent person, a doting mother and an industrious woman. These images in no way should define who I am."
'Revenge porn' has become a much talked-about issue over the past few months, after gaming developer Zoe Quinn alleged that she was the victim of a vengeful ex-boyfriend, who sparked a hate campaign, having publicly accused her of having sex with a technology journalist in order to gain a positive review for her latest game.
Quinn has since had to leave her home after cyber trolls hacked into her online accounts and began sending her and her family death threats.
Register for free to continue reading
Registration is a free and easy way to support our truly independent journalism
By registering, you will also enjoy limited access to Premium articles, exclusive newsletters, commenting, and virtual events with our leading journalists
Already have an account? sign in
Register for free to continue reading
Registration is a free and easy way to support our truly independent journalism
By registering, you will also enjoy limited access to Premium articles, exclusive newsletters, commenting, and virtual events with our leading journalists
Already have an account? sign in
Join our new commenting forum
Join thought-provoking conversations, follow other Independent readers and see their replies