UK Government responds to petition to ban Donald Trump – but stops short of taking action
The statement says that David Cameron 'completely disagrees with Donald Trump's remarks'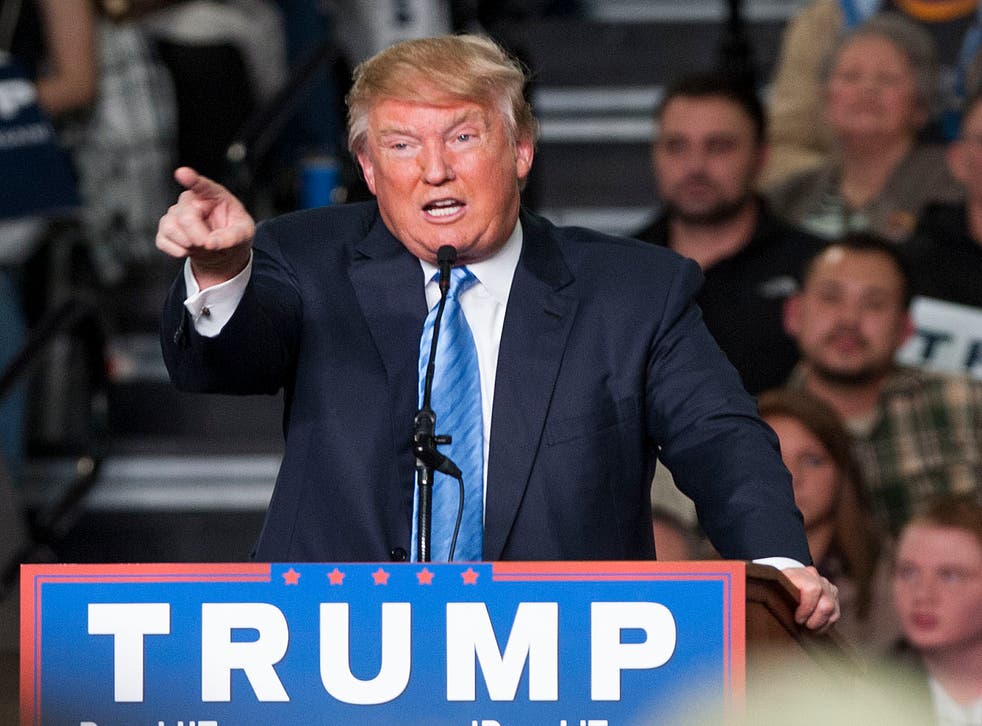 The UK Government has responded to a petition calling for Donald Trump to be blocked from coming to Britain, after it garnered more than 500,000 signatures.
The Government said it "does not routinely comment on individual immigration and exclusion decisions" but does say "the Home Secretary has said that Donald Trump's remarks in relation to Muslims are divisive, unhelpful and wrong."
Stopping short of saying Trump would be banned from entering the UK, the statement said that Theresa May, the Home Secretary, "may exclude a non-European Economic Area national from the UK if she considers their presence in the UK to be non-conducive to the public good.
"The Home Secretary has said that coming to the UK is a privilege and not a right and she will continue to use the powers available to prevent from entering the UK those who seek to harm our society and who do not share our basic values. "
The statement also makes it clear that David Cameron "completely disagrees with Donald Trump's remarks."
The petition was set up in response to Mr Trump's call for a halt on Muslims entering the United States.
Chancellor George Osborne publically criticised Mr Trump's comments but rejected calls for him to be banned from the UK, according to the BBC.
The Government response also states that it "recognises the strength of feeling against the remarks and will continue to speak out against comments which have the potential to divide our communities, regardless of who makes them."
Donald Trump's most controversial quotes

Show all 14
Parliament must consider any petition that receives over 100,000 signatures. So far over 565,000 people have signed the petition to ban Mr Trump from the UK.
Register for free to continue reading
Registration is a free and easy way to support our truly independent journalism
By registering, you will also enjoy limited access to Premium articles, exclusive newsletters, commenting, and virtual events with our leading journalists
Already have an account? sign in
Register for free to continue reading
Registration is a free and easy way to support our truly independent journalism
By registering, you will also enjoy limited access to Premium articles, exclusive newsletters, commenting, and virtual events with our leading journalists
Already have an account? sign in
Join our new commenting forum
Join thought-provoking conversations, follow other Independent readers and see their replies