Umberto Eco: Italian Prime Minister Matteo Renzi leads tributes after author dies aged 84
Mr Renzi says Eco was 'an outstanding example of a European intellectual with an untiring ability to anticipate the future'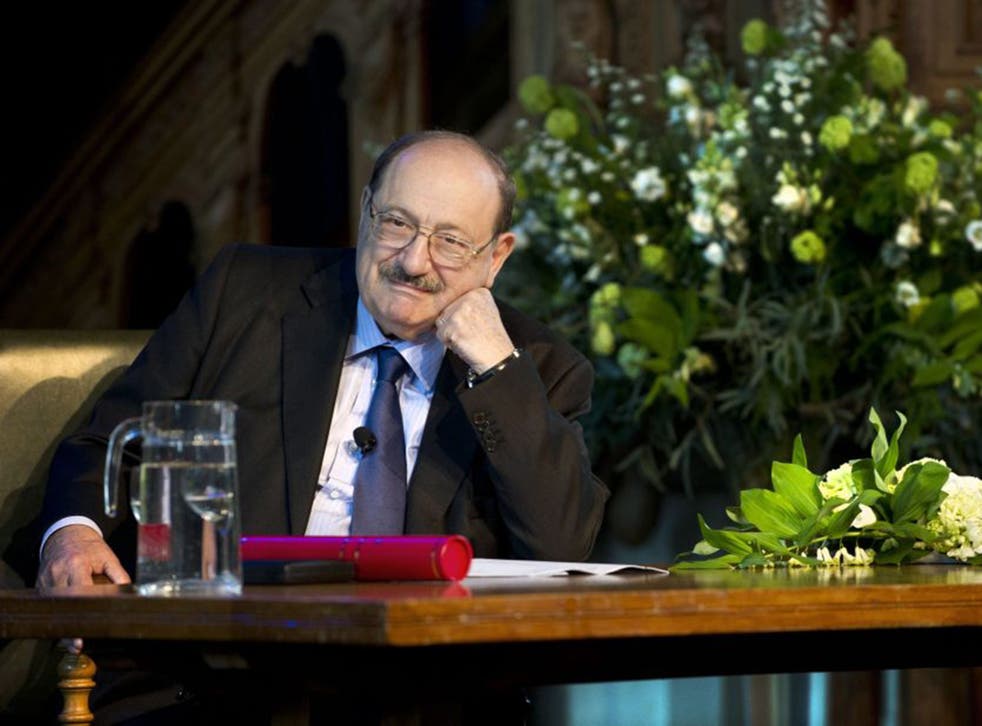 The Italian Prime Minister, Matteo Renzi has lead tributes to Umberto Eco, the Italian scholar, journalist and author of best-selling novels author of The Name of the Rose, whose death at the age of 84 was announced yesterday.
Mr Renzi described Eco as "an outstanding example of a European intellectual, a single intelligence with an untiring ability to anticipate the future". He said, "It's a huge loss for culture, which will miss his writing and his voice, sharp and vivid thought and his humanity."
Eco, who died on Friday after suffering from cancer, was "one of the great novelists and scholars of our time", said Bruce Nichols of Houghton Mifflin Harcourt, which published some of the writer's works. The author would be remembered for his "exuberance, his vitality, his intense loyalties, and his wonderful company".
Born in 1932 to Giulio and Giovanna, Eco spent his formative years in his birthplace, Alessandria, a small city in Piedmont, northern Italy, before moving to a village on the Piedmontese mountainside when his father was drafted into the armed forces in the Second World War.
His father urged him to study law, but Eco enrolled at the University of Turin to study medieval philosophy and literature. During the course of his studies he lost his early faith in God and the Roman Catholic church, he told Time magazine in 2005.
After finishing his doctorate in 1954, Eco began working for the recently established national broadcasting network RAI. He prepared cultural programmes and gained a lasting interest in mass communication. He also lectured at Turin.
Two years later he published his first book, Il problema estetico in San Tommaso, or The Aesthetics of Thomas Aquinas – an extension of his doctoral thesis.
In 1962 Eco married the German academic and art teacher Renate Ramge, with whom he had a son and a daughter.
He went on to become a leading figure in the field of semiotics, seeking to interpret cultures through their signs and symbols, be they words, religious icons, banners, clothing, musical scores, even cartoons. While teaching at the University of Bologna, Europe's oldest university, he published more than 20 non-fiction books on these subjects.
"He was one of those people who actually brought in the study of popular culture, one of the inaugurators," said Dr Alan O'Leary, an associate professor in Italian at the University of Leeds. "He was able to do this because he was recognised already as a tremendous intellectual, an expert on medieval culture and philosophy. So he had that kudos which meant he couldn't be ignored by the Italian and international academic world even when he was talking about things that were perceived to be trivial."
While articles had been written before about popular culture, Eco was one of the first to "analyse it critically and structurally", Dr O'Leary said. He added that "one of the ways Eco was able to institutionalise the study of popular culture was by offering it as a kind of scientific framework, and this was semiotics."
People news in pictures

Show all 18
Eco also lectured at institutions worldwide and was a fellow at Oxford and Columbia universities. By 2000, 23 institutions had awarded him honorary degrees. But he only became an international celebrity in middle age, when at 48 he published The Name of the Rose, his first novel.
The unorthodox detective story set in a medieval monastery follows Brother William of Baskerville as he investigates a series of suspicious deaths. Combining a detailed description of gloomy life in a 14th-century monastery with accounts of the philosophical and religious disputes of the time, its clever plotline captured imaginations.
It sold more than 14 million copies worldwide, was translated into dozens of languages and was later turned into a film, released in 1986, starring Sean Connery as Brother William.
Eco would go on to pen other novels, including Foucault's Pendulum in 1988. His most recent work, Numero Zero, was published last year and recalled a political scandal from the 1990s that helped lead to the rise of media mogul and three-times Italian prime minister Silvio Berlusconi. A final novel will be released later this year. None of Eco's books were as successful as The Name of the Rose and the writer acknowledged he was not an easy read in a 2011 interview with The Guardian, admitting that he wrote "for masochists".
"It's only publishers and some journalists who believe that people want simple things," he said. "People are tired of simple things. They want to be challenged."
Register for free to continue reading
Registration is a free and easy way to support our truly independent journalism
By registering, you will also enjoy limited access to Premium articles, exclusive newsletters, commenting, and virtual events with our leading journalists
Already have an account? sign in
Register for free to continue reading
Registration is a free and easy way to support our truly independent journalism
By registering, you will also enjoy limited access to Premium articles, exclusive newsletters, commenting, and virtual events with our leading journalists
Already have an account? sign in
Join our new commenting forum
Join thought-provoking conversations, follow other Independent readers and see their replies