Former Victoria's Secret model Erin Heatherton says she left the company after being told to lose weight
'I got to a point where one night I got home from a workout and I remember staring at my food and thinking maybe I should just not eat,' says Heatherton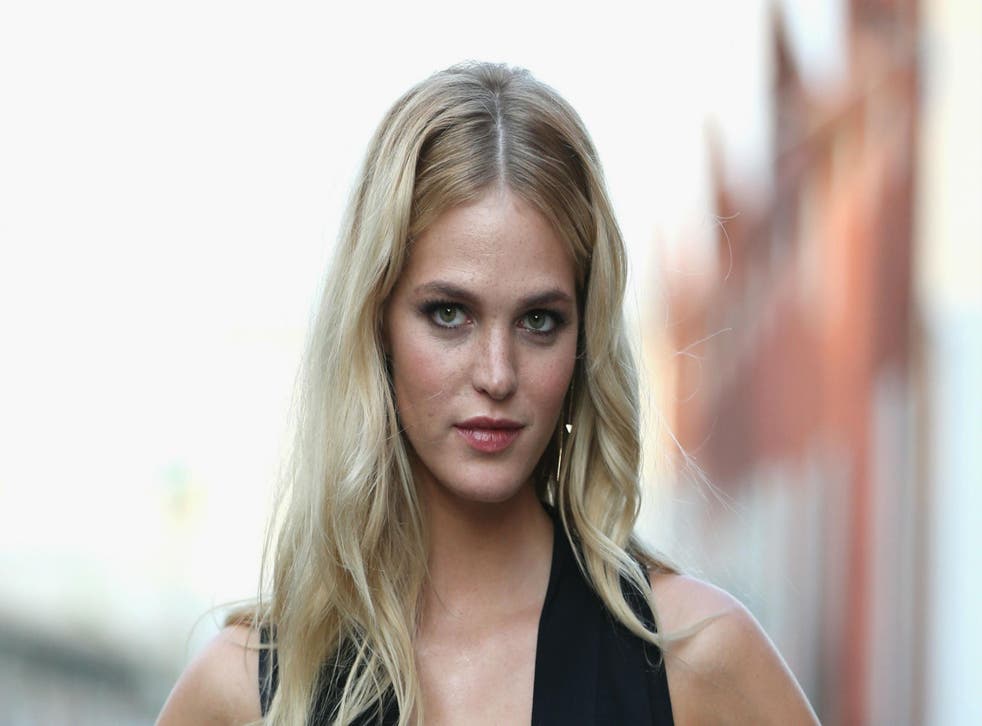 Erin Heatherton has spoken candidly about why she chose to leave Victoria's Secret in 2013, after a five-year stint at the company.
Walking in the brand's world-renowned fashion shows between 2008 and 2013, the 27-year-old American model went on to land a role as one of the company's much-coveted official VS angels.
A prominent face of the brand, Heatherton reveals she struggled with her body image while working there and was told to lose weight for her last two shows.
"My last two Victoria's Secret shows, I was told I had to lose weight," she says in an interview with TIME's Motto. "I look back like, 'Really?'"
Although, the Illinois-born model says she poured a great deal of energy into healthy eating and exercising twice a day, she says it eventually grew too much for her and by her finale Victoria's Secret show in 2013, her body "just couldn't do it".
"I was really depressed because I was working so hard and I felt like my body was resisting me," she recalls. "And I got to a point where one night I got home from a workout and I remember staring at my food and thinking maybe I should just not eat."
Reflecting on leaving the brand, Heatherton says she felt she could no longer continue under the pretense that maintaining her physique was simple or effortless for young women who perceived her as a role model.
"I realized I couldn't go out into the world—parading my body and myself in front of all these women who look up to me—and tell them that this is easy and simple and everyone can do this," she explains.
"I'm willing to sacrifice my pride, in a sense, and my privacy because I know that if I don't speak about it, I could be withholding information that would really help women," she goes on to say. "It hurts too much to keep it in, and that's why I'm not keeping it in now."
Heatherton also reflected on her ability to overcome body image issues in an Instagram post three weeks ago.
"I was struggling with my body image and the pressures to fulfill the demands of perfectionism upon me," she writes. "I am not perfect. Through this struggle, however, I found the strength to love myself.
Embarking on a career in modeling at the age of 17, Heatherton has walked for Chanel, Moschino, Prada, Valentino, Dolce & Gabana and appeared in campaigns for H&M, Armani and Karl Lagerfield and many more.
People news in pictures

Show all 18
Victoria's Secret did not immediately respond to request for comment.
Join our new commenting forum
Join thought-provoking conversations, follow other Independent readers and see their replies