Virgin's Richard Branson calls for 'peaceful resolution' of Ukraine conflict in open letter
Virgin mogul joined by Ukrainian and Russian businessmen and the co-founders of PayPal and WhatsApp in open letter demanding a return to dialogue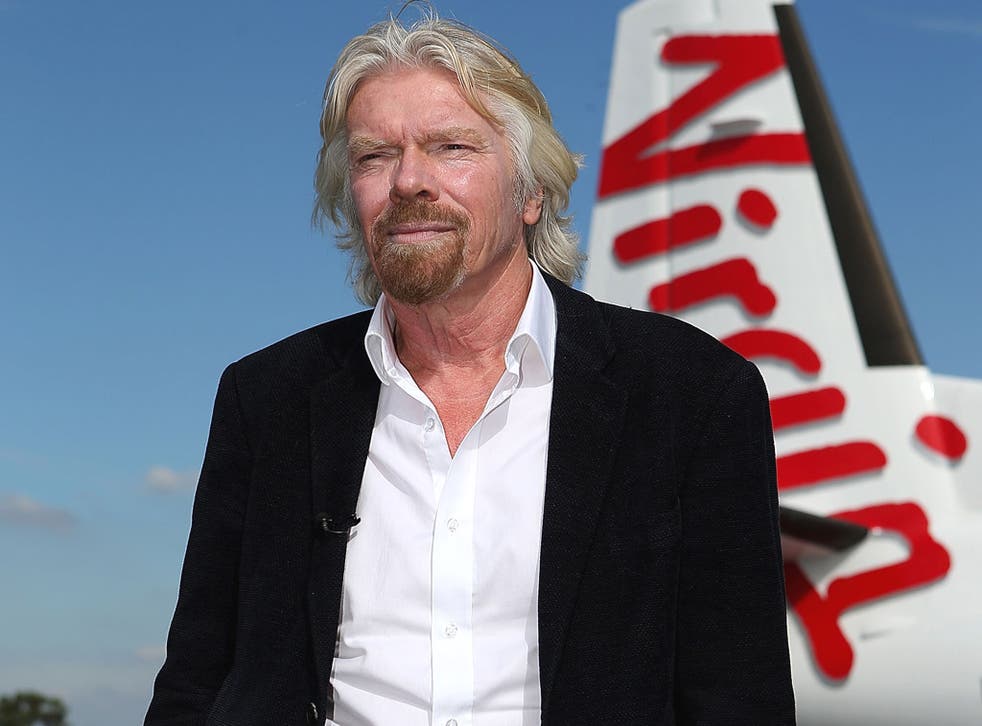 Virgin founder Sir Richard Branson has called for a "peaceful resolution" of the Ukraine crisis in an open letter signed by a group of high-profile international businessmen.
Ten Ukrainian and Russian businessmen, the head of Unilever Paul Polman, Nobel Laureate Muhammed Yunus, PayPal co-founder Max Levchin and former eBay president Jeff Skoll joined Branson in his call for "conversations, not armed conflict" over Ukraine.
"As responsible leaders, we must ensure that differences are resolved peacefully, through dialogue and diplomacy, and with respect for both national sovereignty and the right of all human beings to live in peace", the letter read.
"We as business leaders from Russia, Ukraine and the rest of the world urge our governments to work together to ensure we do not regress into the Cold War misery of the past. We call upon politicians to be bold and brave, so that our nations can end the painful suffering caused by war and once again collaborate for the greater good."
Diplomatic relations between the West and Russia have hit a post-Cold War low point following the annexation of Crimea, which has unleashed tensions between the Kremlin and Kiev amid fears of a full-on Russian military intervention in eastern Ukraine.
The letter also coincides with the closure of four McDonald's restaurants in Moscow, including the country's first fast food restaurant opened in Moscow in 1990, in what is seen as a tit-for- tat move in retaliation to the latest round of Western sanctions imposed on Russia.
Washington and the European Union have accused the Kremlin of arming pro-Russian separatists in Ukraine following the shooting of the Malaysia Airlines plane on 17 July as it flew over a rebel-controlled area. Moscow has consistently denied this is case and recently announced it would ban food imports from the West in response.
Register for free to continue reading
Registration is a free and easy way to support our truly independent journalism
By registering, you will also enjoy limited access to Premium articles, exclusive newsletters, commenting, and virtual events with our leading journalists
Already have an account? sign in
Register for free to continue reading
Registration is a free and easy way to support our truly independent journalism
By registering, you will also enjoy limited access to Premium articles, exclusive newsletters, commenting, and virtual events with our leading journalists
Already have an account? sign in
Join our new commenting forum
Join thought-provoking conversations, follow other Independent readers and see their replies