Vivienne Westwood 'deeply upset' by criticism received after advising those who can't afford organic food to 'eat less'
The British designer said she does care about "starving people"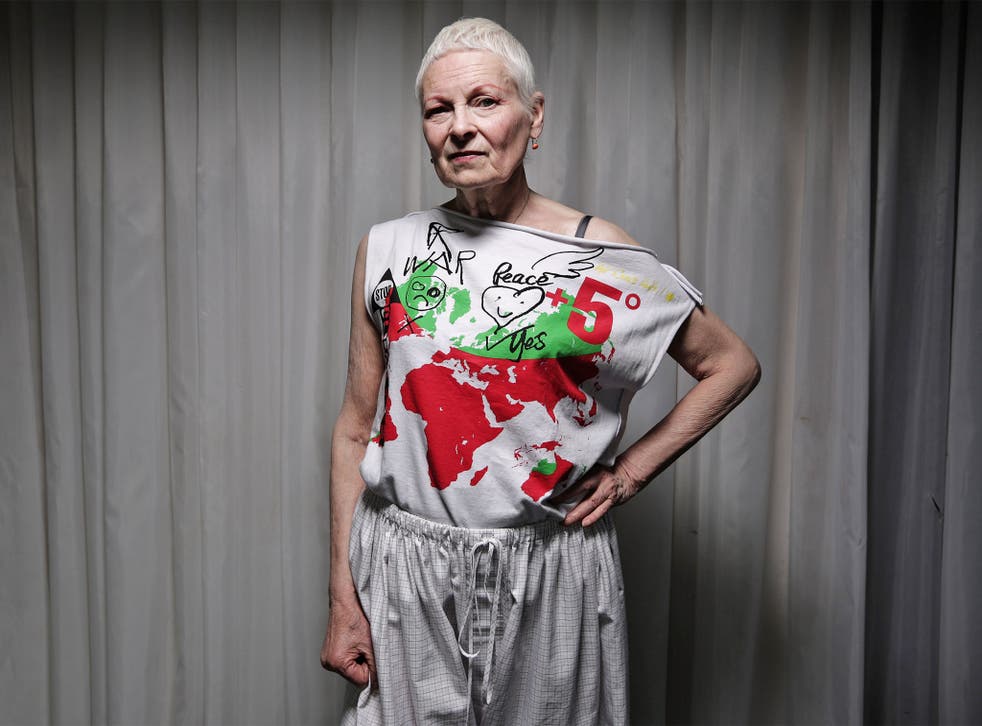 Vivienne Westwood has clarified her controversial comments made yesterday, when she said that those who cannot afford to buy organic food should eat less.
The veteran British designer said she was "deeply upset" by reactions to the statement said during a BBC Radio 5 interview.
Westwood was told that not everyone can afford to buy organic food, to which she responded, "Eat less!"
But, following criticism over the remark, the designer and activist has issued a statement:
"I'm deeply upset if anyone would think I don't care about starving people or don't understand the terrible situation some people are in, quite the opposite, I have spent years campaigning for social and human rights issues," she said.
"My comments were related to eating less meat. People are eating far too much factory-farmed meat and junk food which is bad for you and not providing the nutrients you need. You can source good food and organic farmed meat for less."
She also called for people to visit www.pigpledge.org, which campaigns for the public to only eat high welfare pork from real farms, rather than animal factories.
Westwood is known for her political campaigning, as much as she is for her fashion labels. She often uses her catwalk shows as a platform to voice her views, from climate change to Scottish independence.
She is often seen at London protests, fighting against fracking and capitalism. The designer most recently joined Russell Brand in Parliament Square last week for the Million Mask March, organised by the collective anti-capitalist group Anonymous to mark Guy Fawkes Night.
Register for free to continue reading
Registration is a free and easy way to support our truly independent journalism
By registering, you will also enjoy limited access to Premium articles, exclusive newsletters, commenting, and virtual events with our leading journalists
Already have an account? sign in
Register for free to continue reading
Registration is a free and easy way to support our truly independent journalism
By registering, you will also enjoy limited access to Premium articles, exclusive newsletters, commenting, and virtual events with our leading journalists
Already have an account? sign in
Join our new commenting forum
Join thought-provoking conversations, follow other Independent readers and see their replies