The Independent's journalism is supported by our readers. When you purchase through links on our site, we may earn commission.
What happened when Eddie Redmayne, Michael Keaton and other men at the Baftas were asked the same banal fashion questions as women
The stars were asked what they were wearing, how long it took them to get ready, and to perform uncomfortable twirls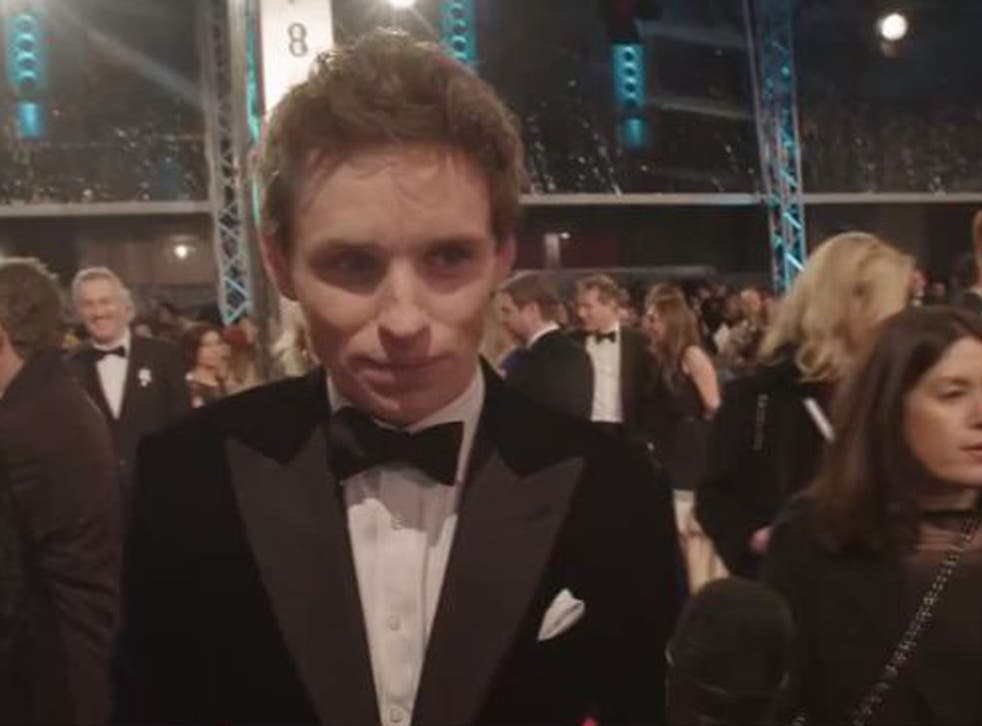 Awards season for most female stars means walking a gauntlet of aesthetic criticism called the red carpet.
During the annual parade, they are subjected to endless questions about their appearance, their physiques and their diets.
But what if the tables were suddenly turned and the men were scrutinised over their fashion choices first, careers second?
Buzzfeed decided to test this theory when they went to the Baftas last weekend. And the results were every bit as amusing as they sound.
"Erm, what do you mean?" a baffled Nick Cave replies when asked what he is wearing.
"Say again? Erm, I can't remember this one…" Birdman star Michael Keaton responds.
Harvey Weinstein says: "What am I wearing? Ha ha ha. I'm wearing the outfit that my wife Georgina, who's a designer for Marchesa, picked out for me because she doesn't trust me to dress myself."
They are then asked to perform a twirl for the camera – a familiarly patronising request often afforded to the female celebrity.
Nick Cave willingly obliges. Eddie Redmayne uncomfortably ambles round. Michael Keaton point blank refuses.
Baftas 2015: The winners in pictures

Show all 18
"Are you wearing Spanx?" the reporter presses Keaton further.
"I have huge fat toes, so I wrap them tightly in Spanx," he responds.
"Should I be wearing Spanx? Are you saying something?" a mildly alarmed Redmayne asks back before swiftly moving on.
The stunt comes after Parks and Recreation actress Amy Poehler kick-started her powerful 'Ask Her More' campaign on the red carpet at the Golden Globes.
The Twitter page for her group Amy Poehler's Smart Girls, which aims to inspire young women, suggested alternative questions to replace the usual ones about fashion and beauty.
"The #RedCarpet is open and we want the media to #AskHerMore! Let's go beyond 'who are you wearing?' and ask better questions! #GoldenGlobes"
Many suggestions from fans instead looked towards the lack of female directors and screenwriters in the industry, positive messages to send to young aspiring women and the lessons they'd learned from taking on their roles.
Join our new commenting forum
Join thought-provoking conversations, follow other Independent readers and see their replies