Americans are begging Justin Trudeau to become next US President because everyone else is so bad
'All our guys are so bad'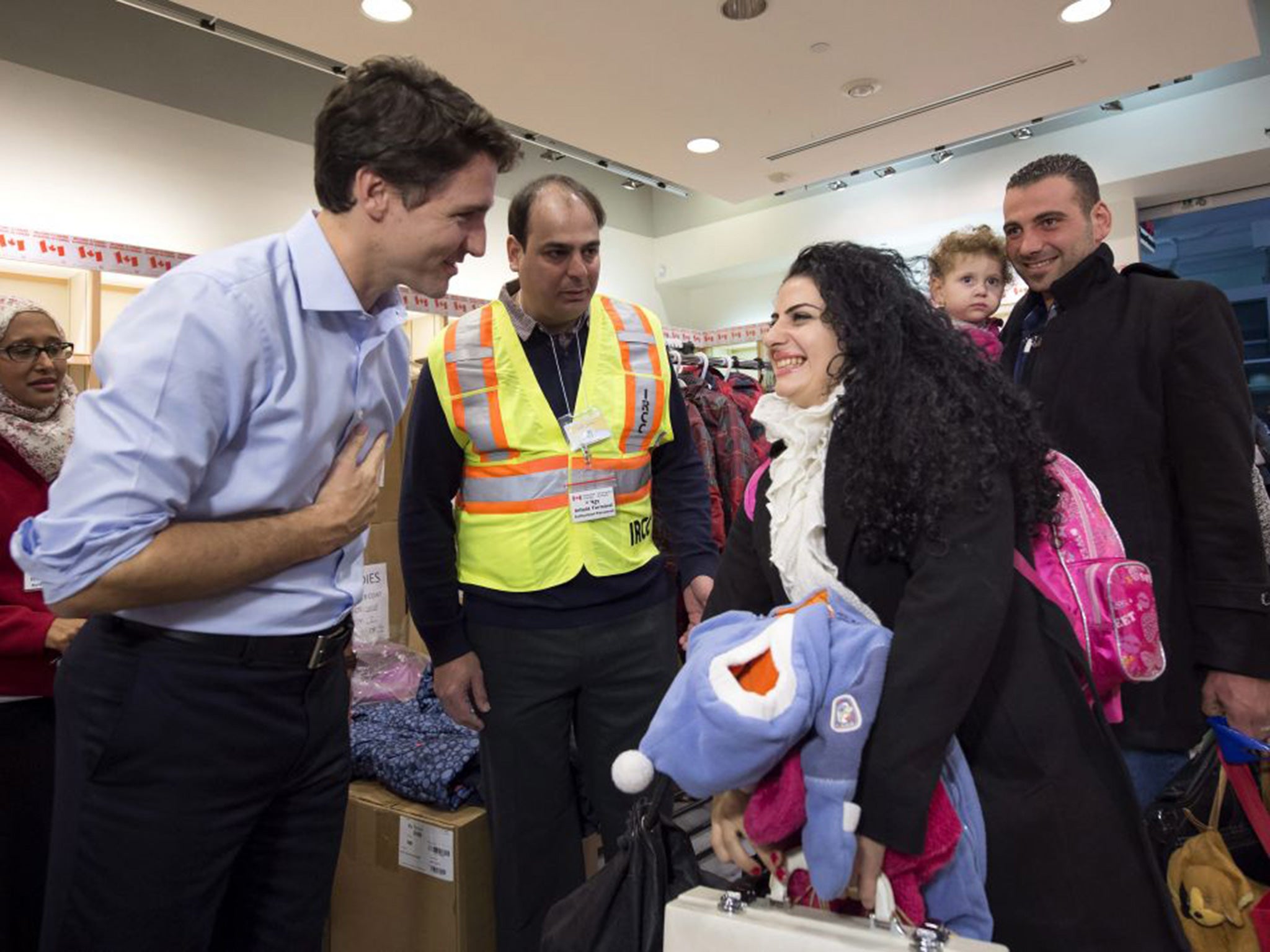 During a visit to New York on Thursday, Canadian Prime Minister Justin Trudeau was approached in a restaurant by two Americans, who got on their knees and begged him to run for the office of U.S. president.
Footage of the encounter, which took place in the East Village's Mile End Deli, a Montreal-style delicatessen, was captured by Canadian journalist Marie-Joëlle Parent.
Buzzfeed Canada's Ishmael Daro has a rundown of the brief, hilarious moment:
"Could you run for president here?" they asked Trudeau.
The Canadian prime minister tried to explain that even if he wanted to, he couldn't run for president because he wasn't born in the United States. But the two men wouldn't take no for an answer.
"All our guys are so bad," they said.
"They're either boring, weird, you have to settle for them — please!"
Trudeau tried to explain that he already had a pretty important job. But his fans wouldn't relent, as this video by journalist Marie-Joelle Parent shows.
Eventually Trudeau just had to walk away, leaving them still kneeling on the floor.
Since coming to power late last year, Trudeau has emerged as something of a darling of North American liberals, who admire his outspoken stand on issues such as the settlement of refugees, climate change and multiculturalism. WorldViews noted earlier this month how Trudeau stood in conspicuous contrast to the Republican 2016 field, particularly front-runner Donald Trump.
Join our commenting forum
Join thought-provoking conversations, follow other Independent readers and see their replies