World's oldest person Misao Okawa revealed the secret to her long life before she passed away
The 117-year-old supercentenarian from Japan was born in 1898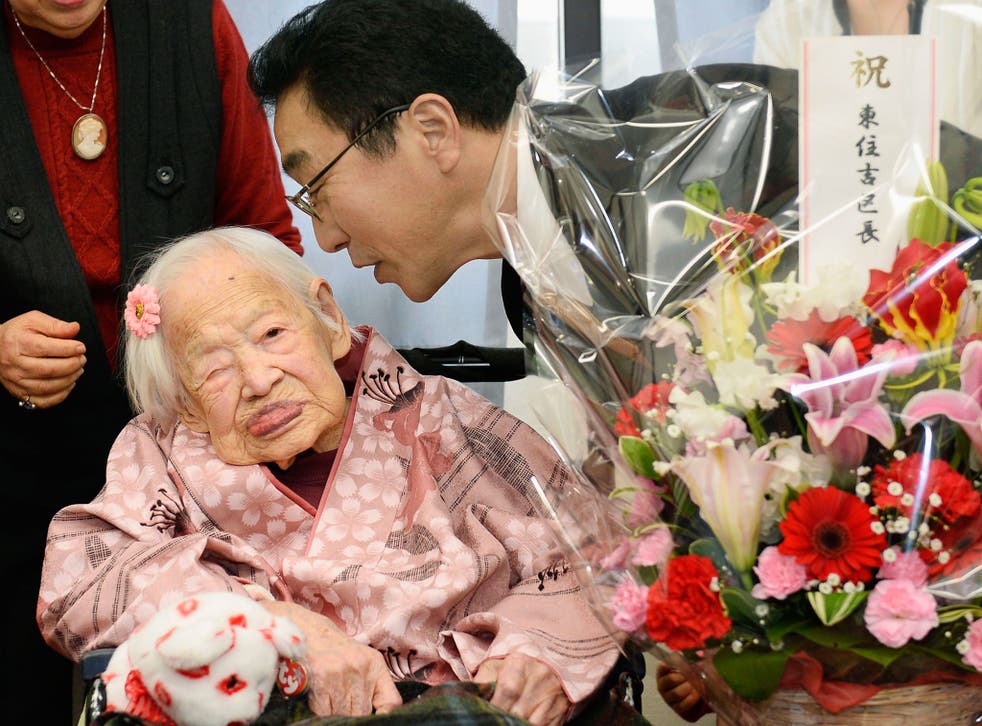 Japan mourned the loss of the world's oldest person Misao Okawa on 1 April.
Born on March 5 1898, Okawa finally died of heart failure just a few weeks after she celebrated her 117th birthday.
But not before she revealed what she considered to be the secret to her long and happy life. And it's something many would probably agree they could get used to doing more of.
"Eating delicious things is a key to my longevity," said Okawa she told The Japan Times.
These included ramen noodles and beef stew, as well as hashed beef and rice mackerel sushi.
She also wasn't shy of accepting the odd slice of cake to celebrate a special occasion.
Asked how she felt about the past 117 years as she accepted a bouquet of flowers on her birthday, she replied: "It seemed rather short."
Okawa was surrounded by her relatives and the staff of the home when she died, Tomohiro Okada, an official at her nursing home in Osaka, said.
"She went so peacefully, as if she had just fallen asleep," he added. "We miss her a lot".
She is survived by four grandchildren and six great-grandchildren.
An American woman is now the oldest person in the world. Gertrude Weaver, of Arkansas, is 116, according to the Los Angeles-based Gerontology Research Centre. Weaver was born on 4 July 1898.
Japan has more than 58,000 centenarians, according to the government, which is more than any other country in the world. Around 87 per cent of Japan's centenarians are women.
Join our new commenting forum
Join thought-provoking conversations, follow other Independent readers and see their replies